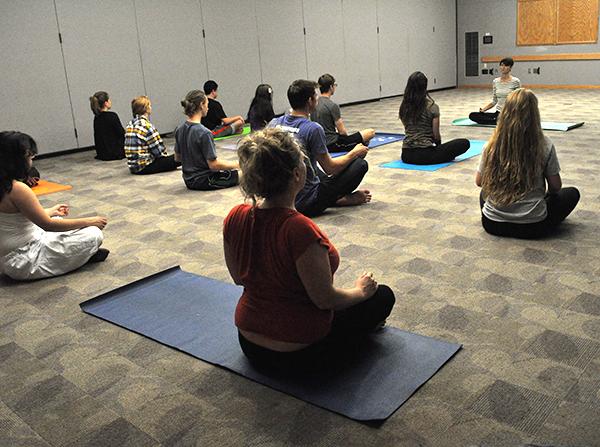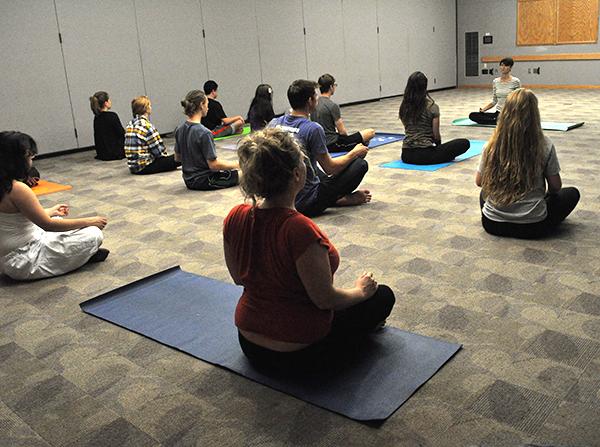 The national organization Yesplus now has a chapter at Appalachian State University.
Yesplus offers yoga and meditation as a stress-coping mechanism and a relief from everyday anxieties, said Pankaj Desai, founding president of Yesplus at Appalachian and graduate student.
One of the fundamental goals of Yesplus is to "help students realize their true potential to live their own true carefree nature."
"So that your own potential can be achieved naturally, making you self reliant and beautiful in your own eyes," Desai said.
The principles taught allow students to self-learn and practice self-dependency as they focus on inner beauty and connection within themselves, Desai said.
Yesplus strives to inspire students to seek bliss and a greater responsibility in the world around them while advocating calmness and clarity, Desai said.
"It's interesting that so many people seek out alternative experiences while preserving wellbeing," senior nutrition and preventative health major Maggie Gartman said.
A free on-campus retreat is being hosted by Yesplus Nov. 14-18. Area teachers will lead the workshop from the International Center for Meditation and Well-Being, which is located in Boone and has been a support and partnership to Yesplus at Appalachian.
"Witnessing the meditation is what drew me in, but the benefits of yoga have left me exhilarated and happy after every session," Kyle Moye, senior geography and community and regional planning major, said.
The club has a $20 membership fee each semester and donates proceeds toward the Yesplus seed fund that works toward community service projects.
The club meets Tuesdays at 5 p.m. in the Attic Window Room of Plemmons Student Union. The leaders encourage students and faculty to come participate in two free sessions to experience the club.
Story: JORDAN PIFER, Intern News Reporter
Photo: MAGGIE BOUTWELL, Staff Photographer