Acappellageddon winners hit the road to record first single in Charlotte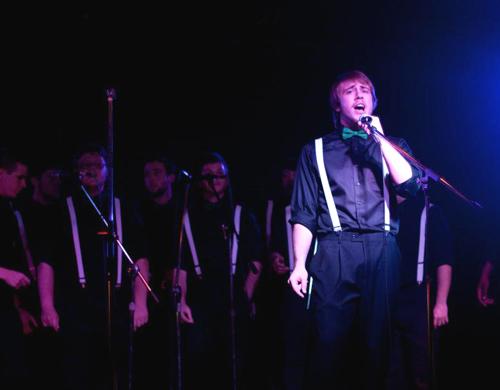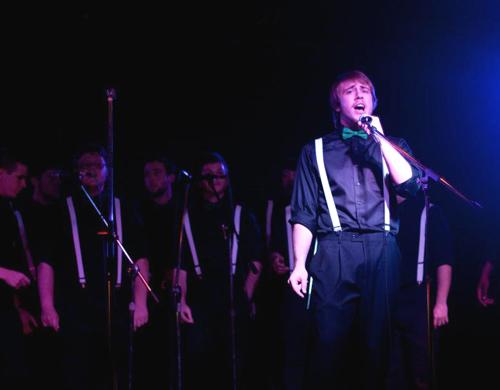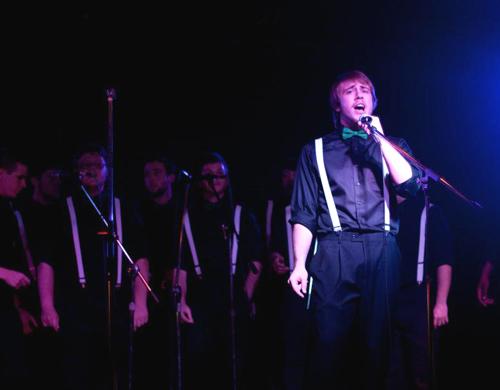 Appalachian State University's all-male a cappella group VoiceMale recorded a single at Breaking the Curse Productions in Charlotte on Saturday, April 20.
The recording opportunity is part of VoiceMale's prize after winning Best Overall Group last semester's Acappellageddon, an Appalachian Popular Programming-sponsored competition between the eight a cappella groups at Appalachian.
At Acapellageddon, prizes were given out for categories such as Best All-Male or All-Female Group, Best Beatboxer, Best Solo, Best Ballad and others.
The winner of each category walked away with a small cash prize.
"And, of course, all the bragging rights," said VoiceMale leader Jonathan Rice, a former music education major.
VoiceMale carpooled to Breaking the Curse Productions to record their cover of "Runaway" by Love and Theft, one of the three songs they performed at Acappellageddon.
Founded by Appalachian alumnus Eric Talley, Breaking the Curse Productions specializes in a cappella music production.
Rice said that Talley, a former a cappella singer himself, graduated in 2008, started the production company in the years following and was hired as the audio engineer for Acappellageddon last semester.
Talley founded the first co-ed a cappella group at the university and said that he fell in love with the genre as well as the chance to do more than just cover great songs.
VoiceMale spent all Saturday recording the single, which Rice described as an exciting and upbeat song.
"Of our current 15 members, only five are from the founding group," Rice said. "We represent a range of majors, including music education, accounting, pre-law, business and military sciences."
VoiceMale also performed at this semester's Acapocalypse, another a cappella competition hosted by APPS at Legends.
The group will perform their last concert of the semester this Saturday at 4 p.m. in Whitewater Café.
Story: COLIN MOORE, A&E Reporter
Photo Courtesy: ALLY KING