Annual Relay for Life will be held at Kidd Brewer Stadium for the first time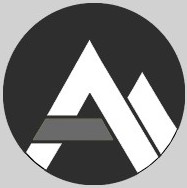 Colleges Against Cancer, a sudent-lead club, will host the annual Appalachian State University Relay for Life event April 25 to raise money to benefit the American Cancer Society.
The relay is an annual event, but this is the first time it will be held at Kidd Brewer Stadium, rather than Duck Pond Field.
"Duck Pond Field has been a hard place to have Relay for Life the past few years with the growing number of participants we have joining us," said Dana Wetmore, chairwoman of Colleges Against Cancer. "We had to find a bigger home for Relay, and luckily, athletics was willing to work with us and for our 10th Relay for Life at App State, we have the stadium."
Melissa Hiatt, a Relay for Life specialist with the American Cancer Society for Watauga County, said this year's fundraising goal is $57,500. Last year, $58,000 was raised.
Almost $18,500 has been raised to date this year, but there are still several weeks until the event.  Relay for Life is the American Cancer Society's largest fundraising event.
More than 60 teams with more than 800 participants total have signed up to participate and help fundraise. Teams can be of any size and range from three to approximately 100 people.
"Clubs, Greek life, organizations, [residence halls], teams and many different people around campus have walked in Relay for Life, making it special to our campus," Wetmore said. "Relay for Life loves to recognize and treat our survivors, so we love associating the event to people who have fought against cancer here at ASU, also."
The event is solely planned by Appalachian students, who have been working all year to make the event happen.
"It is a student-lead, student-planned, student-produced event," Hiatt said.
The 12 hours participants can spend at the event will not just be filled with walking the track.
"We will have a DJ, Zumba, a cappella groups and a few other performers on stage," Wetmore said. "On the field, we will have different activities as well. We will have an arranged scavenger hunt along with some small games of soccer and frisbee."
Wetmore said people usually wonder why the event is 12 hours long.
"The background on that is if we can keep one person from each team walking on the track throughout the 12 hours of the event, day and night, then we can keep fighting against cancer and hopefully find a cure one day," Wetmore said.
Hiatt said her hopes for the event go beyond fundraising.
"My hopes are to celebrate survivors, educate the campus life about cancer, raise funds for research and produce an event that students will always remember," Hiatt said.
Wetmore said this is an event that can bring people together to share their stories and support one another.
"My hopes are that we have people come out to the event that never heard of Relay and find it to be a wonderful event," Wetmore said. "I also hope we can get teams back that have joinedus the past few years and continue to walk on."
Story: Nicole Caporaso, News Reporter