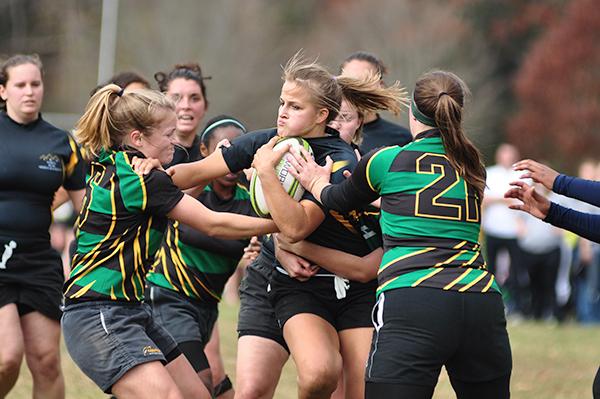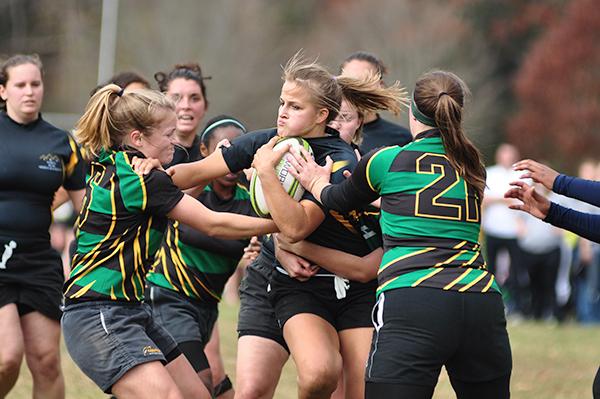 The AHO men's and women's rugby teams open their spring season next month with more player and fan support than ever.
And with good reason, too. The women recently won the Rucktoberfest Tournament and the men currently find themselves ranked No. 15 by rugymag.com.
"For the most part, our roster has been building the past four years," said men's club President Michael "Bubbha" Markovsky. "We have more people on this team than we've ever had before. We've got about 45 on the roster now, and we're looking to build more."
As the popularity of the sport continues to grow in the area and on a national level, the future looks bright for App rugby.
"We've had a good recruiting class that has really stepped up in practice and in games," match Secretary Thomas Longo said. "I'd say we're looking good for the next three or four years."
There are high hopes for this season, as well.
Coming off a successful Rucktoberfest last fall that generated revenue for the clubs and offered potential fans a venue to watch the sport, both squads have their sights set on conference titles.
The men could not quite bring home the championship like the women, falling to ECU 23-21 in the finals, but their performance in the tournament has given them momentum going into this season.
"We're poised to win our conference," Markovsky said. "There's no reason we shouldn't win our conference and make a run. I'm entirely confident in our team, our numbers and our ability. The morale is high. It's great."
The men kick off their season Monday with a road match at Lander University, while the women open things up at home Saturday, Feb. 9 against UNC-Charlotte at the State Farm Fields.
Story: JORDAN DAVIS, Sports Reporter
Photo: JUSTIN PERRY, Staff Photographer