"Unlike other colleges, we're the only UNC school that offers anything like this," Allen Bryant said, regarding the Gadugi Partnership. "But we'd love to see others like it."
The Gadugi Partnership provides dual enrollment between Cherokee Central Schools and App State.
Participating Cherokee Central High School students take college-level classes through App State with credit hours that can transfer to any university. 
The Gadugi Partnership was founded in 2013 by Bryant with the help of Cherokee Central High School's principal Debora Foerst. In the four years of building and founding the partnership, Bryant said Foerst helped navigate the school board and get approval from superintendents. 
"We've had tremendous support from the school," Bryant said. "Chancellor Everts has supported every effort."
Bryant himself is an associate professor in the Department of Learning, Teaching and Curriculum. 
Gadugi, meaning together in Tsalagi, refers to Bryant's goal in founding the partnership. 
When the partnership was founded, Bryant said he wanted to create a program that would both encourage and grow Native student admission rates in college.
"Usually each semester I have about 10 students who take the courses," Bryant said. "And sometimes, that can be more. I've had over 20."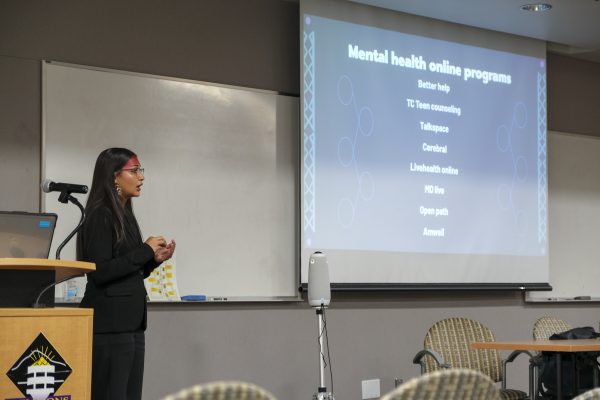 Bryant said growth has been "slow, which can be frustrating." 
He said multiple changeovers in staffing at Cherokee Central Schools caused delays in having the Gadugi Partnership fully running. 
"When I think about my Native students, I'm happy to admit I'm impatient," Bryant said. "I want things right for them. Now."
With his students in mind, Bryant said he is happy to be feeling hopeful, as he describes himself as "a pretty cynical guy."
While App State is currently the only college campus that is involved in the Gadugi Partnership, Bryant said he would love to see partnerships at other UNC campuses. 
"Western Carolina does offer a class at Cherokee High School," Bryant said. "But it doesn't look like the Gadugi Partnership."
Bryant also said one of his goals in founding the partnership is to prevent students from "getting lost in the shuffle."
"In a survey done by the American Indian College Fund, a lot of Native students listed the single biggest form of discrimination they felt was feeling invisible on campus," Bryant said. 
The classes offered include Education and the Eastern Band of Cherokee, which is a fall course. The subsequent spring semester class is Cherokee Culture and Leadership, which has been offered at App State in the past through the Honors College, Bryant said. 
"In the summer, we offer a course called The Ridge Institute," he said. "That course is on the Cherokee Nation during the Removal Era."
 The course analyzes the Trail of Tears and how it affected a nation, Bryant said. Each class is 50 minutes, Monday through Friday. 
"I would love to teach the classes on campus," Bryant said. "I think it would be a really powerful addition to what we have on campus right now."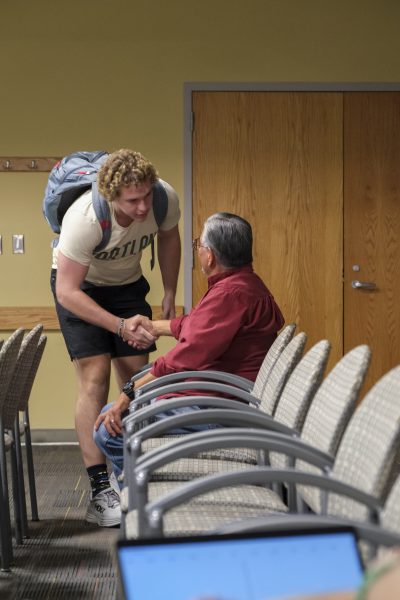 To prepare students at Cherokee High School for college, Bryant said the partnership aims to give them the confidence and experience needed to do well in college level classes. 
"We want them to get confident that they can do college work," he said. "Hopefully, we see them go to college and succeed." 
Bryant himself was the first person in his family to go to college and said that he sees the partnership as a promise to his grandfather, who was abused in an American boarding school.
"I was the first person in my family to go to college. My grandfather made it pretty clear that this was a blessing that nobody in my family ever had," Bryant said.
The blessing however, came with a responsibility. 
In his sophomore year of college, Bryant said he had been learning Native history he had never been taught before. 
"My grandfather had told me a lot about the Trail of Tears and some of those things," Bryant said. "But I was learning stuff that I hadn't learned before."
During a trip to Cherokee with his grandfather during his fall break, Bryant said the two of them stood where his grandfather had been born. While there together, his grandfather had told Bryant that he "needs to tell people about this." 
Bryant said he went to the registrar shortly after and changed his major from journalism to history. 
Bryant himself works in the Reich College of Education, where he teaches students who are studying to be history teachers. 
"This has kind of been my dream since I finished my undergrad at Carolina," Bryant said. "This is what I wanted to do."