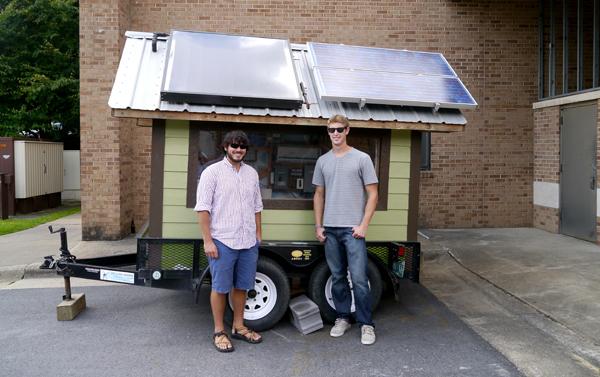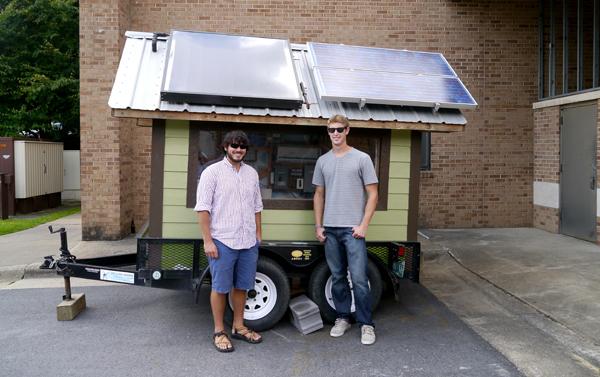 This weekend, the university's Solar Club will be featured as a vendor at Railroad Earth's Music on the Mountaintop as one of this year's vendors.
The club's president Grant Warner and vice-president Nick Hoit both hope to utilize Appalachian's Delivering Appropriate Innovative Sustainable Energy Education Trailer, equipped with the technology to harness energy from the sun and wind as a means of energy for a stage or vendor, as well as educating the festival goers with environmentally geared information.
"It's not about our name necessarily, but it is about our goal of being sustainable," Warner said. "And with our trailer, it's an easy model to show."
While the task of powering a fellow vendor's operations or even an entire stage with a trailer sound like daunting tasks, it's not a new endeavor for the Solar Club.
For the last two years, the club has sponsored Earth Tones, a free, springtime concert on Duck Pond where they assimilate six to eight bands in the area, all powered by their trailer that features solar panels, a wind turbine and a solar thermal water heater.
"We actually powered almost the whole concert and we had seven amps at one time plugged in," Warner said. "It's a lot of power and we only had two 12-volt batteries in there."
Hoit said the last Earth Tones lasted between six and seven hours on renewable energy from the trailer.
Music on the Mountaintop and Yellow Dog Entertainment founder Jimmy Hunt decided to invite the Solar Club, a part of the ASU Solar Energy Society, as a vendor to get Appalachian involved. In exchange, the club just needed to lend a hand with the festival's recycling efforts.
And with a full group of volunteers from the Solar Club, Warner and Hoit will stay at their vendor site to promote the club's message and volunteers will go in shifts to keep the place clean and trash free in an eco-friendly manner.
"We're watching and monitoring trash cans and recycling," Warner said. "We're going to be taking the bags out, putting them on a golf cart and taking them to a bigger dumpster outside the concert area."
The Solar Club has done recycling for Music on the Mountaintop in the past and has recycled an estimated $1,500 to $2,000 in aluminum, Warner said.
Hunt said he wants not just the Appalachian students at the festival, but also the general public attending to know what students and university are doing with renewable energy.
"A big part of our festival is App State," he said.
In addition to the recycling and booth information, Warner said they will demonstrate the trailer's cooking capabilities by handing out free chocolate chip cookies.
"We're going to bake them in our solar ovens, which is another renewable, easy and simple technology a lot of people give out to third world countries for cooking," he said.
Whether the club gets the opportunity to provide free, clean power at the festival or not, Warner and Hoit they're glad Music on the Mountaintop reached out to the Solar Club.
"I think it's really great we're given the opportunity at such a big festival to really apply our knowledge," Hoit said.
Story: MICHAEL BRAGG, Senior Arts and Entertainment Reporter
Photo: CONOR MCCLURE, Intern Photographer