For the 12th consecutive year, Appalachian State University will host a dance marathon to raise money for local nonprofit organizations.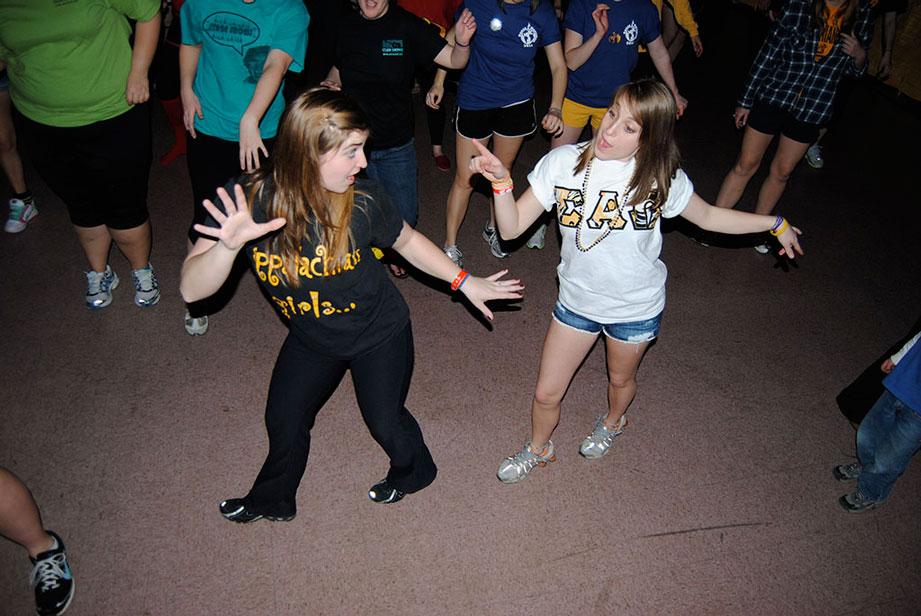 This year, the beneficiary organizations are Parent-to-Parent and Western Youth Network.
The event will be held Friday and Saturday in Legends. As of Monday, participants have raised a total of $19,385.
Hannah Collins, a service adviser for Appalachian and the Community Together, said there is still a chance that they will exceed their fundraising goal of $25,000. The event raised $26,600.98 in 2013.
"A lot of the time, money comes in at the last minute," Collins said. "It is still possible that we could raise even more than last year."
There are 24 clubs, organizations and independent teams consisting of 196 participants who will compete to raise the largest amount of money for Western Youth Network and Parent-to-Parent.
Teams will spend 15 hours dancing and socializing with kids and volunteers from the beneficiary organizations from 10 a.m. to 1 a.m. the following morning.
Each participant is asked to raise at least $150 when fundraising or $10 for every hour they spend dancing, though many participants set higher goals for themselves.
ACT is responsible for planning and organizing the event along with its sponsors and partners throughout the community.
"Dance Marathon raises money for two of the most wonderful organizations in the High Country," said Courtney Boyd, Dance Marathon's hospitality coordinator. "When you see the kids at Dance Marathon, you see how happy you are and realize that the money is going to a great cause."
Western Youth Network works with and mentors local, at-risk youth, while Parent-to-Parent provides support and services to children with disabilities and their families.
Many universities across the country hold similar Dance Marathons that benefit children's organizations.
Dance Marathon's Marketing Chair Jelani Drew said that what makes Appalachian's event different is the local approach.
"We can see where the money is going firsthand here in Boone, and I think that's really cool and unique," Drew said.
Boyd said her favorite part of Dance Marathon is when the two organizations bring kids out to interact with the participants from noon to 5 p.m.
"Their faces just light up," Boyd said. "It's awesome to see that."
Boyd said families from Parent-to-Parent are also assigned to groups of students during lunch time at Dance Marathon and often share their stories with the participants.
Dance Marathon's leadership team is made up of students Lauren Berryhill, Karson Collins and Melissa Lee.
This year's Dance Marathon will also feature a special song performance from Parent-to-Parent, which has never been done before, Berryhill said.
Berryhill said that the team has been working to make stronger connections with the children involved with Western Youth Network and Parent-to-Parent, including making visits to the organization headquarters to meet with them before the event occurs.
Story: Laney Ruckstuhl, Intern News Reporter
File Photo