Appalachian student to bike Baltimore to Seattle to help cancer patients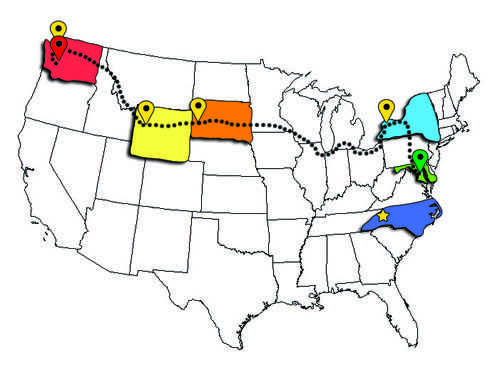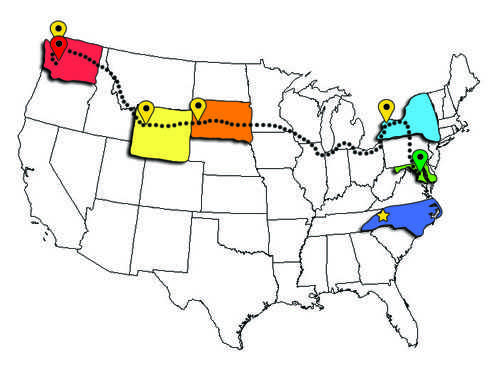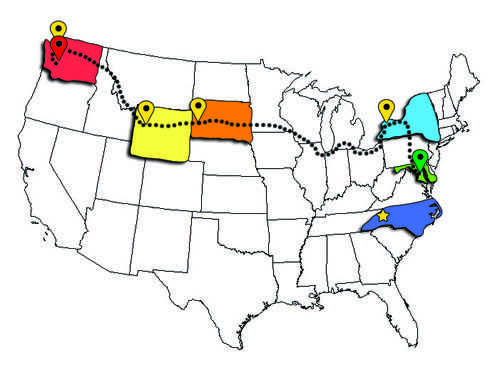 One Appalachian State University student will spend her summer with 119 other students biking across the country to raise money for cancer patients.
Senior environmental biology major Hayley Grabner will bike across the United States as a part of the 4K for Cancer event to raise money for the Ulman Cancer Fund for Young Adults.
Grabner said her bike ride will begin at Baltimore Harbor, Md., on June 2 and will conclude in Seattle, Wash., around Aug. 10.
Grabner's connection with the cancer community came when she met a 9-year-old boy diagnosed with stage-four neuroblastoma, a cancerous tumor, while she was working as a camp counselor.
At the time, she did not know he was in remission battling cancer and had four years of treatment.
Grabner said she feels lucky to have met someone who inspired her to embark on this journey, she said.
While attending the National Outdoor Leadership School last spring, Grabner's friend, Chloe Steindam, heard about the 4K For Cancer bicycling event and introduced the idea to Grabner.
Steindam is a student at Washington University and will join Grabner cross-country this summer.
"I had a desire to help, and it developed more meaning as I started learning more about this great organization," Steindam said.
The Ulman Cancer Fund does not donate the money to cancer research. Instead, the money goes to cancer patients through counseling, scholarships summer camps and rehabilitation centers.
"Being able to make a difference in a tangible way in a person's life right now is really gratifying to both parties involved," Grabner said.
The group focuses on young adults because it is considered the in-between stage, where most are financially independent with little resources, Grabner said.
There are four teams, each with 30 cyclists. Each team will take a different route.
They will take turns biking long distances while others ride in support vehicles.
The highlights of Grabner's route across the U.S. include Niagara Falls, Mount Rushmore, Yellowstone National Park and the San Juan Islands.
The teams will be eating and lodging at places that donate to their cause, usually staying over night at high school gymnasiums, community centers, or private families and using sleeping bags as beds, Grabner said.
Grabner's personal goal is to raise $5,500 for the Ulman Cancer Fund and has reached over one-third of her goal already. She is accepting donations until June 2.
"There is no cap amount; the goal is really to exceed my goal," Grabner said.
Donations for Grabner's cause can be made online at 4kforcancer.org/profiles/hayley-grabner.
Story: MICHELLE PIERCE, Intern News Reporter
Infograph: MALIK RAHILI, Graphics Editor