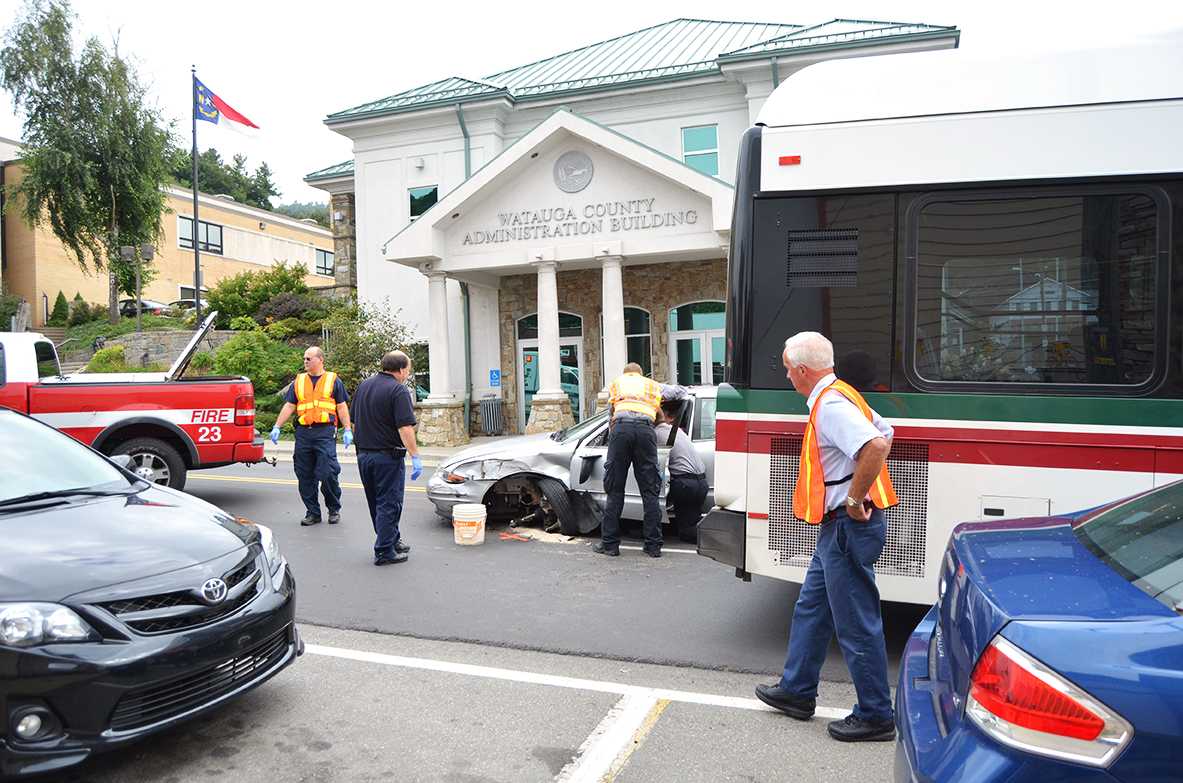 Firefighters and police responded to an accident on King Street today around 10:15 a.m. near the Mellow Mushroom.
The accident involved a Pop 105 route Appalcart that was hit by a driver.
The driver was uninjured and refused to be sent to the hospital, Patrol Officer Dennis O'Neal said.
The bus was heading east on King Street, while the driver was heading west, turned left across the center line and hit the bus, O'Neal said.
Appalcart accidents are common this season, Mike Norwood, finance officer for Appalcart, said.
When school starts and the students move back, the streets are more crowded and the population essentially doubles, he said.
"With a big vehicle like this in traffic, this stuff happens," Norwood said. Appalcart has also hired about 13 new drivers, Norwood said.
The driver of the silver Oldsmobile Alero will be sighted with "left of center," O'Neal said. The bus, which will be sent to Greensboro for body repairs, has a flat tire on the front left and minor body damage.
The scene was cleared by 11:05 a.m.
Story: KELLI STRAKA, News Editor