While many Appalachian State University students will spend their summer taking classes or working seasonal jobs, a junior sustainable development major will be spending most of his vacation pedaling cross-country.
Beginning in May, Vincent Burgess will begin his biking journey in Nags Head with the Bike & Build organization. Eventually, he and his team of 30 other riders will make their way across the country to their end destination of San Diego, biking an average of 70 miles a day.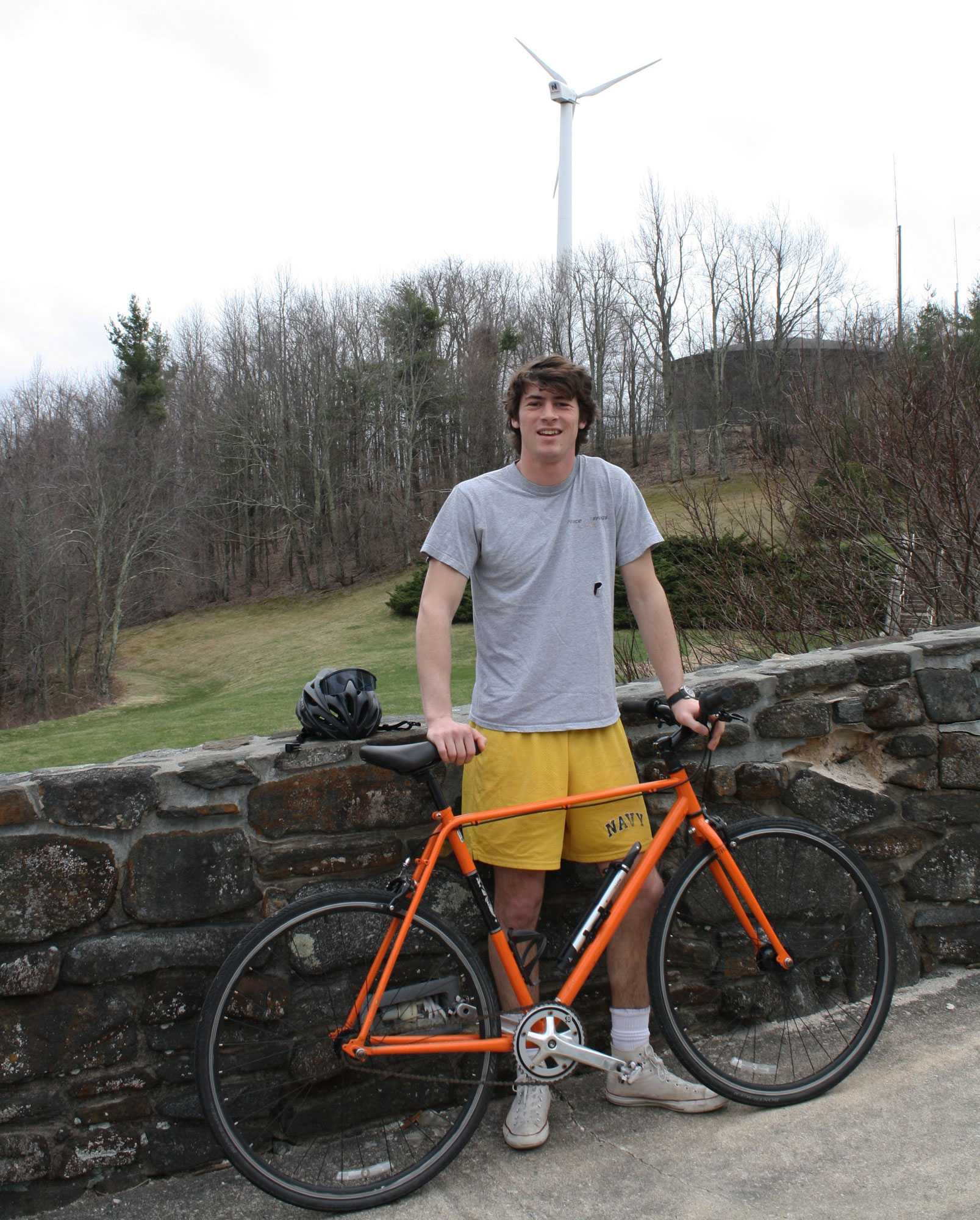 The organization facilitates cross-country fundraising cycling trips and the proceeds of their events are disbursed to affordable housing organizations to underwrite projects chiefly planned and executed by young adults between the ages of 18 and 25, according to www.bikeandbuild.org.
"I learned about Bike & Build from a friend who was interested in doing a ride at one point, and gave me some basic information on it," Burgess said. "It seemed like something I might be interested in, so I looked further in to it. It didn't take long for me to decide I wanted to participate."
There are 10 routes going as far north as Washington and as far south as Florida that riders can choose from after they complete the application process and are accepted into the program. The only requirement for applicants is that they be between the ages of 18 and 25.
"The application process was pretty simple and straightforward," Burgess said. "Now that I have been accepted and am officially going to ride this summer, my main focus is fundraising and training."
Jackie Kemble, one of four leaders who will guide Burgess' trip, said the organization requires riders to fundraise and log 500 practice miles on the bike before their orientation session.
As a part of the trip, riders stop for a minimum of one day and a maximum of three days to work with housing/building partners in several different cities across the nation. Before leaving North Carolina, Burgess and his team will visit Swanquarter, Belhaven, Greenville, Chapel Hill, Winston Salem, Charlotte, Forest City, Asheville and Waynesville.
"At the stops, riders will help with the construction of houses in low-income areas or areas in need of affordable housing," Burgess said. "We will also be giving presentations on affordable housing, so right now I have been working on the affordable housing curriculum that our leaders provide."
Kemble said affordable housing is an important issue to her because of how much it affects public health.
"People who live in low-income areas that struggle with housing, or live in subsidized housing, show negative mental and ultimately physical signs," she said.
As for Burgess, his interest in affordable housing comes from a personal response to his sustainable development and regional planning courses.
"From this trip I really just hope to gain a deeper meaning and respect for so many less fortunate," Burgess said. "I have not had to face these realities personally, as I grew up in suburban Raleigh, and I think that's why I am so excited to participate in Bike & Build. I will get firsthand experience, and get to further raise awareness for the cause."
Bike & Build requires each rider to raise $4,500. The money goes toward operating costs of the organization, and is also redistributed as grants to the other organizations the riders will work with along their journey.
"At the end of the trip, the riders and leaders will get together to decide how to distribute the money that they have raised collectively," Kemble said. "It's pretty neat because the riders will pull from their personal experiences at building sites to decide which organizations they felt a connection with, and ultimately who they want to donate to."
As of press time, Burgess has raised 95 percent of his fundraising goal. He said he feels overwhelmed with the support of family and friends, and is excited that so many people think that affordable housing is a worthwhile cause.
"Vincent is a model rider," Kemble said. "He is very passionate, responsive and responsible. I am very proud of how he has fundraised and learned the curriculum, and am really excited to have him on this trip. It should be a good one."
Story: Madison Barlow, Intern News Reporter
Photo: Alan Beauvais, Intern Photographer