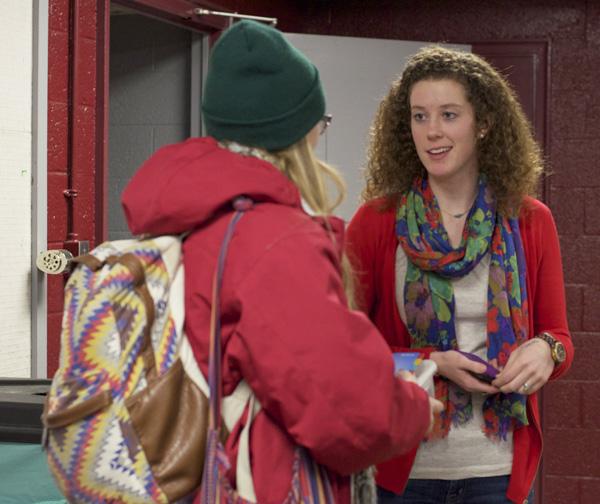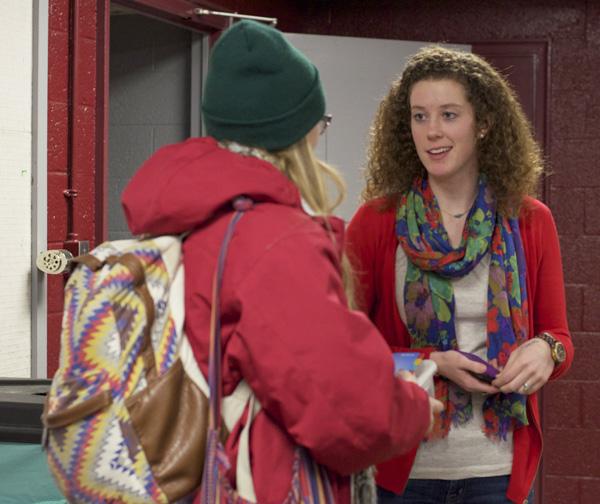 Students might start rethinking their upcoming Valentine's Day plans Monday after attending Slow Food ASU and International Justice Mission's event "Bitter Valentine: A Night of Chocolate, Flowers and Slavery."
The event showed the films "A Blooming Business" and "The Dark Side of Chocolate," which reveal the slavery and illegal business practices that take place in the supposedly fair-trade industries of flower farming and chocolate, respectively.
The documentaries were shown for free Monday night in I.G. Greer in the hopes of promoting personal proactive involvement with global issues, organizers said.
"We're excited for people's hearts to be broken for this issue," said sophomore public relations major and Lindsay Poe, who is also the committee and service coordinator of the Appalachian chapter of the International Justice Mission.
The task of the International Justice Mission is to combat human trafficking and forced labor on a global level.
Poe said the documentaries are a way to encourage action against global issues locally through involvement with campus clubs that allow students to do "tangible work" to help spread awareness.
"It's something that's hard to tell you about and it's really big to grasp and understand. Hopefully something goes off in [the viewer's] mind that says 'I want to do something about this, this is actually a big deal,'" Poe said.
"We want to know our farmers and we want to know who produced our food, what goes in our food, what goes in our bodies – chocolate is something that is consumed everywhere and is looked at as an everyday commodity and not as a big deal when we eat it," said sophomore sustainable development major Caroline Wheeler, and is the treasurer of Slow Food ASU and lead organizer of the event. "The fact is that a lot of people don't know who is suffering to make it."
Slow Food ASU focuses on promoting personal relationships between individuals and their food and food sources, and creating communities around these connections.
"I just want people to be encouraged that they can have a voice for something that seems so big and so dark that we get bogged down with the negative," Wheeler said. "I want this to not only bring to surface a problem that not a lot of people know about, but let people know they can do something about it by making small choices with your money, where you buy your chocolate or how you vote with your money and choosing other options."
"People watch documentaries all the time by themselves and you don't realize that people can come together like this," said sophomore nutrition and foods major Rachael Cunningham, who is the vice president of Slow Food ASU. "You see that we all have mutual interests that bring us together to see something like this."
Story: LOVEY COOPER, Senior A&E Reporter
Photo: OLIVIA WILKES, Senior Photographer