Boombox girl joins effort to spread joy on campus
With the help of her friends and family, an Appalachian State University junior environmental biology major has plans of adding to the campus' boombox music scene by becoming the university's first ever boombox girl.
Ariel Bushel, who plans to play pop, hip-hop and a wide variety of other genres, with the exception of country, said she was motivated to become Appalachian's boombox girl after seeing Steven Powell, an Appalachian graduate who was known as Boombox Guy.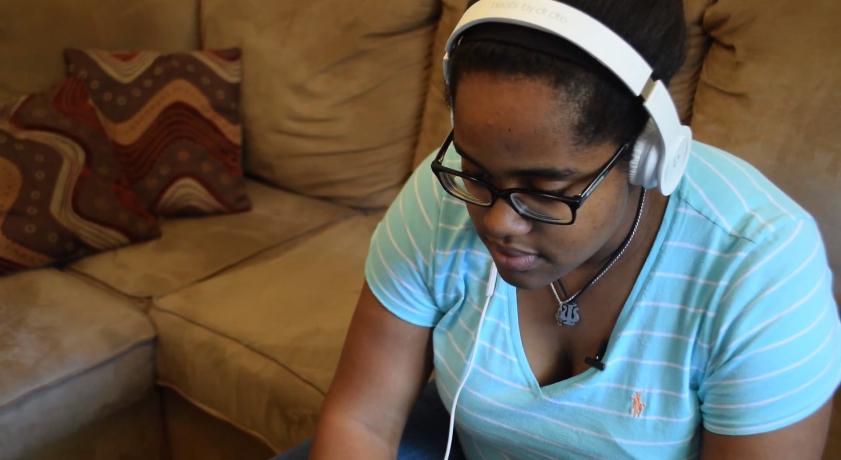 "I hope to brighten people's days," Bushel said, "like Steven did."
Bushel said she was inspired by what Powell did and felt as if he brought joy to people on Appalachian's campus. Before truly becoming boombox girl, she said she hopes to gather enough money to purchase a boombox by the end of the semester. To do so, she is looking for donations; she claims she has made approximately $30 of the $200 needed to purchase a boombox.
"I made a website called www.gofundme.com/boombox where people can go onto and donate however much they want to," Bushel said. "I would be more than appreciative to all those who are able to donate."
Powell graduated in spring 2014, leaving the a vacancy in the self-titled position. Earlier this semester, Kevin Bynum, who is currently taking a semester off from studying geology, said he was being trained by Powell in hopes of walking in his footsteps.
"Before I decided to become boombox girl, I got in contact with Stephen and Kevin who both thought it was a great idea to have a girl and a guy," Buschel said. "They thought having both genders can help cover all genres of music and we can split up the days per week so there's not just one person with the responsibility."
Bynum said he is happy to share the role with Buschel, as he believes any method of spreading happiness on campus is a good one.
"Ariel seems to be an enthusiastic, fun person who would be a great [boombox girl] to work with," Bynum said. "Since my boombox is experiencing technical difficulties and I will not likely be able to debut before the end of the semester, she would be a great candidate to take my place for the moment and a great companion to dance with for the rest of my college career."
Bushel said it's nice to get feedback from students so they can tell her what type of music they want to hear. She also said it is all about making the students happy.
"It definitely helped me a lot last year because when I had bad days," Bushel said, "seeing someone dance around with a boombox made me feel happier and put a smile on my face."
Story: Mary Wood, Intern News Reporter and Laney Ruckstuhl, News Editor
Photo: Paula Mandarino, Intern Videographer