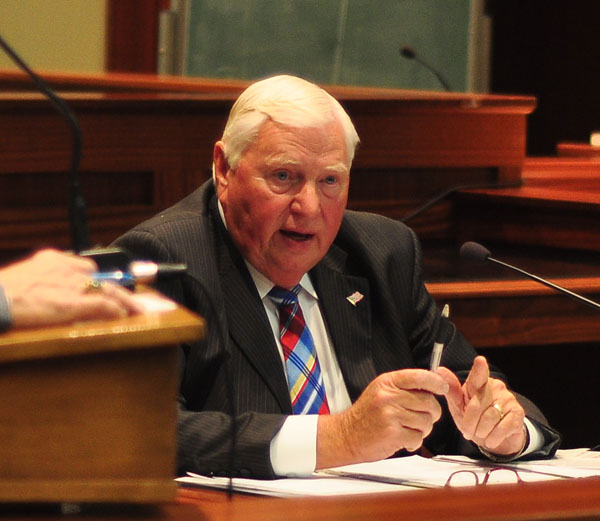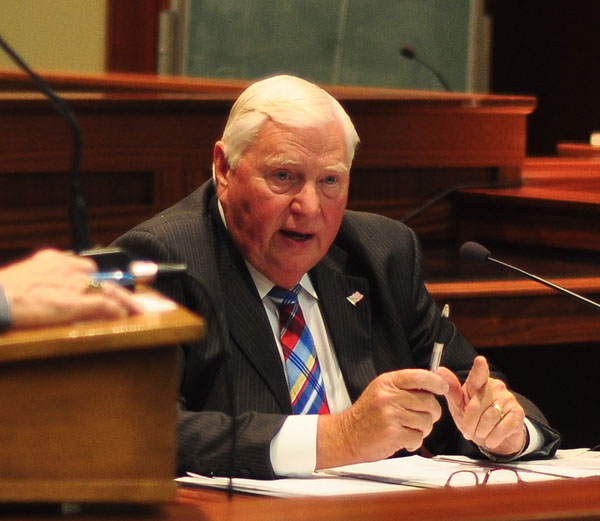 The Boone Area Chamber of Commerce hosted a candidate forum at the Boone courthouse Tuesday night.
The event was moderated by Boone Area Chamber President Dan Meyer
Meyer said the purpose of the event was to "promote an educated electorate."
Candidates for the N.C. House and Senate were present to participate in the non-debate, question-and-answer format discussion. Questions were asked in a 'round-robin' style giving each candidate an opportunity to answer a question first two times.
Sophomore political science and journalism major Meagan Shumack and sophomore communication major Caroline Hartman are members of the College Republicans at the university said they came out to support the conservative candidates.
Dustin Flanary, a senior political science major, also went to the event.
"This is what effects where we live," Flanary said. "This is what really touches us."
Candidates for the 93rd district of the state House of Representatives Democrat Cullie Tarleton and Republican incumbent Jonathan Jordan and candidates for the 45th district of the state Senate Roy Carter and Republican incumbent Dan Soucek attended the event.
Candidates for Congress Elisabeth Motsinger and Virginia Foxx did not make it to the event due to scheduling conflicts, according to Meyer.
Candidates answered questions regarding everything from education and the local economy, to water rights and the building of a health sciences building on the university campus.
Candidates for Watauga County Board of Commissioners Virginia Roseman, Perry Yates, Vince Gable, John Welch, Billy Kennedy and Tommy Adams spoke in a later forum.
Also, candidates for Watauga County Board of Education Ron Henries, Deborah Greene, Barbara Kinsey, Fred C. Oliver, Brenda Reese and Jay Fenwick spoke to close the event.
Story: JOSHUA FARMER, News Reporter
Photo: JOEY JOHNSON, Staff Photographer