Boone's newest brewery, Booneshine Brewing Co., co-founded by Tim Herdklotz and Carson Coatney, aims to encompass a taste of Boone in their craft beer.
Herdklotz said that as his and Coatney's long passion and three-year business idea of brewing beer came to fruition Booneshine Brewery was formed. They began brewing in mid-June 2015 and opened on July 1.
Herdklotz said Coatney and himself decided to open a brewery in Boone for the local businesses, the High Country in general, and Appalachian State University– especially the university's fermentation sciences program.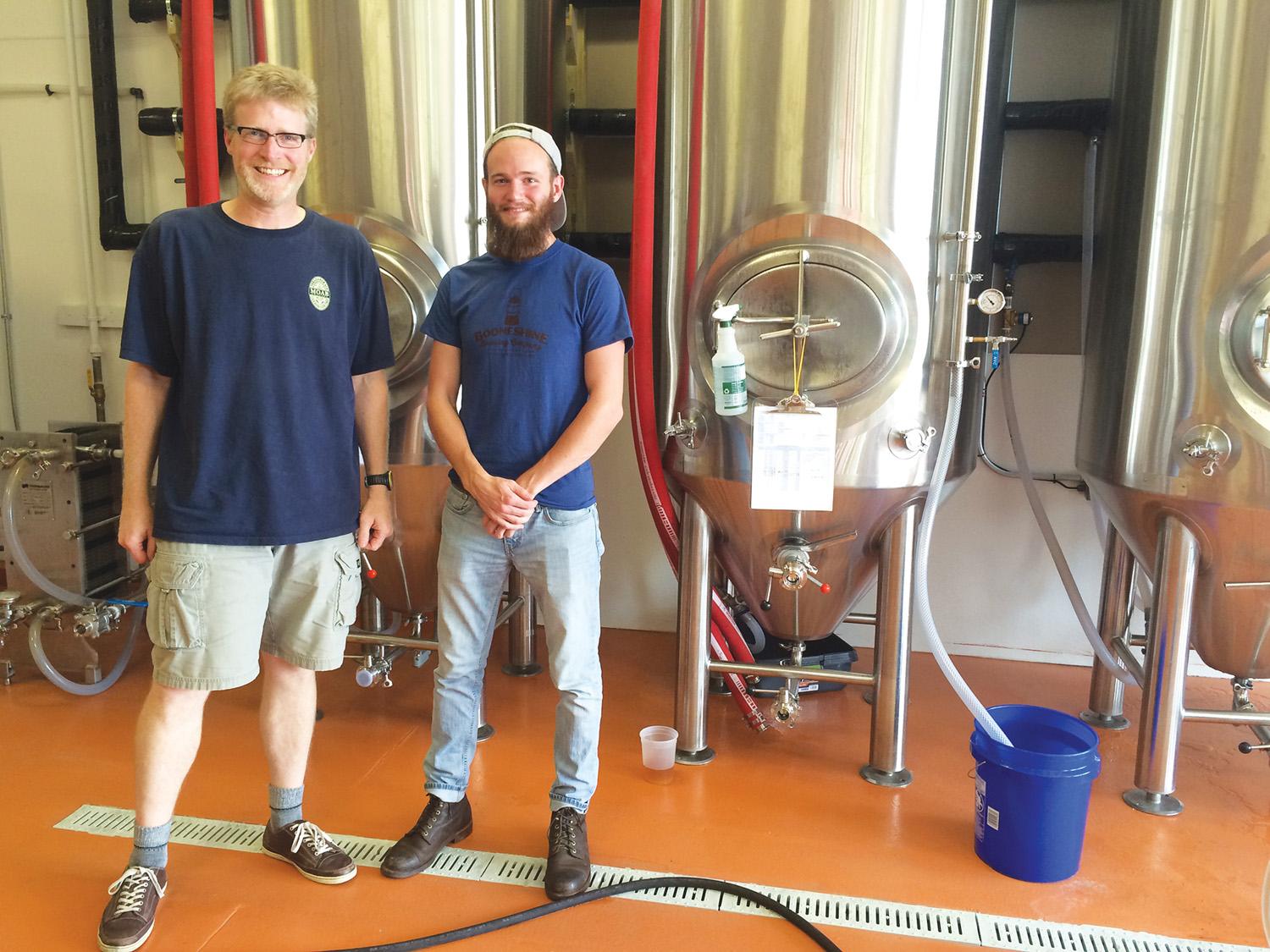 "As a business we want to tap into and really create that feeling of the things that make Boone shine," Herdklotz said. "We're passionate about beer and high-quality beer."
Herdklotz said  that Booneshine Brewery currently offers and distributes five different original beers, though they expect to have eight to twelve beers in the future.
Booneshine Brewing Co. distributes its beer locally to bars and restaurants such as Benchmark Provisions Beer and Wine, Peabody's Wine and Beer, Cafe Portofino, McKethan Brothers Barbecue, The TApp Room, Klondike Cafe and more.
"Making beer is a craft," Garrett Williams, volunteer at Booneshine Brewing Co., said. "It has similar traditions to things like glass blowing, blacksmithing or wood-working. It's got its own history, a very rich history."
The tasting room for Booneshine Brewing Co. is located inside of Basil's Fresh Pasta, beside Booneshine Brewery on Wilson Dr.
Story  by Charlotte Wray, Intern News Reporter