Building a community on belief and service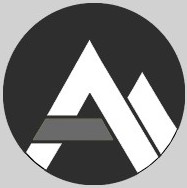 Editor's Note: The following is the second of a two-part series featuring the Latter-day Saints Student Association on campus.
After re-establishing the Latter-day Saints Student Association's chapter on campus only a few months ago, the members of the organization have made it clear they want to create a noticeable presence on campus.
Whether it's through contact tables or providing a helping hand, Alisha LaDue, president of LDSSA's Appalachian State University chapter, is hoping to make a lasting impression.
But beyond the efforts to reach out to the campus and community, the club's members have other challenges ahead of them, such as misunderstandings of the Mormon faith, which are constant.
Maneuvering through misconceptions
From having multiple wives to wearing special underwear, there are a few stereotypes that Mormons come across from time to time.
And the members of the LDSSA hear the same things on and off of campus.
For LaDue, a junior anthropology major, the polygamy label is one she hears frequently. Something she attributes to that misconception are the reality television shows that portray the modern-day Mormon faith and the practice of having multiple wives together, a practice the church has not actively engaged in since the late 1800s, according to mormon.org.
"[A] lot of people believe what they see on TV, which they shouldn't because the TV is not accurate," she said.
Kaitlyn McIver, vice president and junior anthropology major, said her favorite misconception to come in contact with is the "magic underwear." This term refers to two all-white pieces of clothing worn underneath regular clothes as a symbol of "religious beliefs and commitments," according to mormon.org.
But addressing issues like this do not bother McIver, who is not a baptized member of the church.
"I really think it's fun, honestly," she said. "It's really fun for me, because I've done all that myself."
McIver said she remembers looking up information about the church years before she became active and found information on the Internet that was actually a collection of misconceptions of the church.
"You will find things that are completely out there, completely untrue and a lot of times, [it's] easier just to go to the source and I think that's where we run into problems because people aren't willing to ask," she said. "So it's kind of up to us to put our club out there, put ourselves out there and people will see us on campus. And it's kind of a door to ask us questions, and I think that helps and it kind of takes the mystery away from the whole Mormon church."
Becoming converts
Erin Greenwood, vice president and freshman and elementary education major, has know the Mormon faith well beforejoining the LDSSA.
"I was born into it, I've been a member my whole life," she said. "And my family is really active and that's something I've been really grateful for. I have them to rely on when I've been kind of weak or when people come to me with things that I haven't known how to answer. I can go to my family and have them help me, so that's been something that's been really a blessing to me."
But not all of the members of LDSSA were born into the faith. Some joined and became converts, but not all the members of the club are members of the church, either.
Although she has been active in church activities for five years and helped re-establish the campus chapter, McIver is not a member of the church.
"My family has not been supportive," she said. "So, I haven't been baptized yet in respect of them."
McIver, who grew up in a Baptist home, said the Mormon faith answered a lot of questions for her, such as the Holy Trinity and repentance, when she first started going to church functions. But her family is still not on board.
"They weren't happy with it and they know that I'm active, but it's just not something we discuss often because I know that they're not OK with it yet, and I'm more or less just trying to show them with my actions that I'm not a different person," McIver said. "I'm improving myself by living this lifestyle and it's something I want to do."
Her activeness in the ward and club has captured the attention of others, including Scott Jensen, the bishop of the Boone Ward. Jensen said McIver's involvement is an instance of the LDSSA being a welcome and opening organization.
"I think [McIver]'s an excellent example," he said. "I mean it's not about excluding, it's about including."
LaDue became a baptized member of the church a little more than one year ago, as more of her family began to join. One of her reasons for converting was seeing her mother go through both the conversion process and a sickness while LaDue was in school at Coastal Carolina Community College in Wilmington.
"I communicated a little bit with her more about it, and so that's what kind of opened the door and curiosity for the church," she said. "I was actually trying to find a path for myself during that time as well, starting to ask God what my place is, where do I need to be, show me where to go, which direction to take and a series of events happened in my life that brought me back home."
After speaking with missionaries and deciding this is what she wanted to do, LaDue became a baptized member March 2, 2013.
"I needed to take this lifestyle upon myself and get baptized," she said. "And since then, I've been living the standards, living this lifestyle and it's amazing how different my life has changed, and it's really great and I'm really thankful for it. It's been a great experience and I'm excited for more."
The future of LDSSA
A handful of members, with the help of an adviser, ward missionaries and a bishop looking toward long-term goals make up the LDSSA at Appalachian.
The club plans to continue creating a physical presence on campus with contact tables and display cases, while inviting friends and fellow students to activities, such as the upcoming General Conference. This weekend-long event is a bi-annual conference televised from Salt Lake City, where the leader of the church, known as the prophet, speaks to the millions of Latter-day Saints around the world with the help of his fellow leaders.
The LDSSA hopes that as the organization moves forward that it will provide answers regarding the church, service and a helping hand to anyone who needs it – no strings attached. And of course, they want to establish a community for fellow Mormons and those interested.
"We're always looking, it's important for us to put our name out there," LaDue said. "That's half of what our goal is and the other half is the community, it's because it's so important for us as members to bring those folks to the gospel."
Story: Michael Bragg, Editor-in-Chief