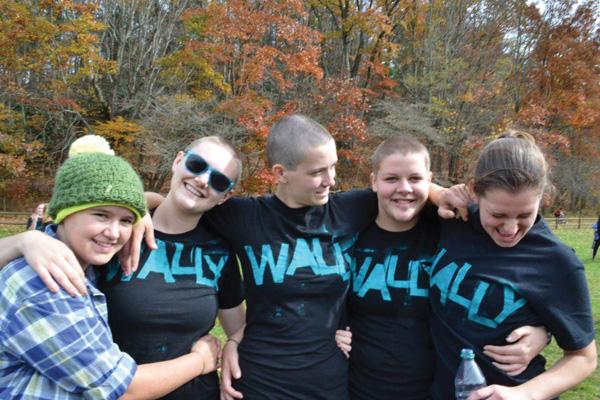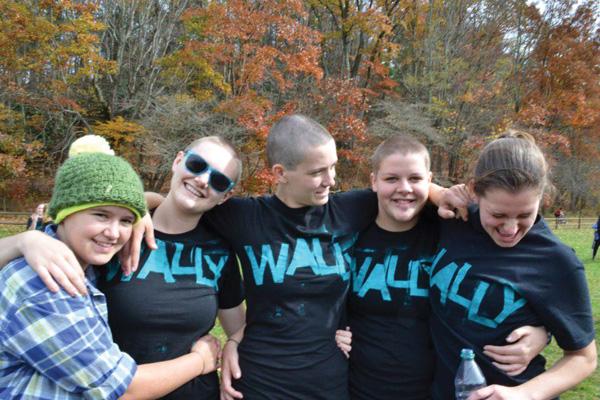 Rugby is one of the more physical games in the world of sports. It involves tackling and climbing on top of others to reach the ball.
But for one member of the woman's rugby team, getting to the ball isn't her biggest battle.
Sophomore criminal justice major Kristen Owens was diagnosed with ovarian cancer at the beginning of the year.
"After the second day of practice, I started having a bad pain in my lower abdomen," Owens said. "I went home the next weekend to have it checked out and the doctors found a tumor on my ovary and did emergency surgery to remove it."
She began chemotherapy a month ago.
Teammate Madison Brubaker said she hasn't seen Owens falter since the diagnoses.
"She is an amazingly strong person," Brubaker said. "She takes every day and every new hurtle with stride. She is prepared to fight this cancer and to beat it."
The women's rugby team head coach Ken Muir said they are worried about her, and so the team has "pulled together to support her in any way it can."
Owens started losing her hair from the chemo and decided to shave it. Three girls on the team shaved theirs to support her.
"The team has been really amazing with their support through all this," Owens said.
The men's and women's rugby teams hosted Rucktoberfest, a week of competition of teams in their conference. Owen's team made her shirts with her nickname, Wally, on the front and "Save the lady parts!" on the back.
"We also dedicated the Rucktoberfest tournament championship to her, and I'm happy to say the team came through with a hard-fought 13-12 victory over the number five team in the country," Muir said.
Owens has not played rugby this semester, but she has remained optimistic.
"This cancer has definitely changed my outlook on sports and even life," Owens said. "I now know how much of a family the rugby team is and how supportive they are."
"Even people I don't know will come up to me and tell me to keep fighting and that they're keeping me in their thoughts and prayers. It's really inspiring."
But Owens acknowledged that her journey is not easy.
"If I had to tell other younger people something about going through this, it would be to just keep fighting," Owens said. "It's a journey and definitely not an easy one, but with plenty of people supporting you, you can get through anything."
Story: ANDREW CLAUSEN, Senior Sports Reporter
Photo Courtesy Kristen Owens