Powering into the conference tournament
After reeling off two-straight wins, the Mountaineers will likely finish the season as higher than the eighth seed in the upcoming Sun Belt tournament.
However, App State would be wise to focus all of its attention on Texas State and UT Arlington as the team has been playing great and with a lot of confidence of late.
Assessing the young pieces
App State will lose two key contributors to graduation after this season as senior guard Katie Mallow and senior forward Maryah Sydnor will not return.
With Mallow injured, the Mountaineers have had to look to other contributors and have benefitted from the inspired play of freshman guard Madi Story and others.
There are many young players on the roster like Story and sophomore forward KeKe Cooper, so learning how to close out a season and getting a taste of conference tournament play should be vital to their development going into next season.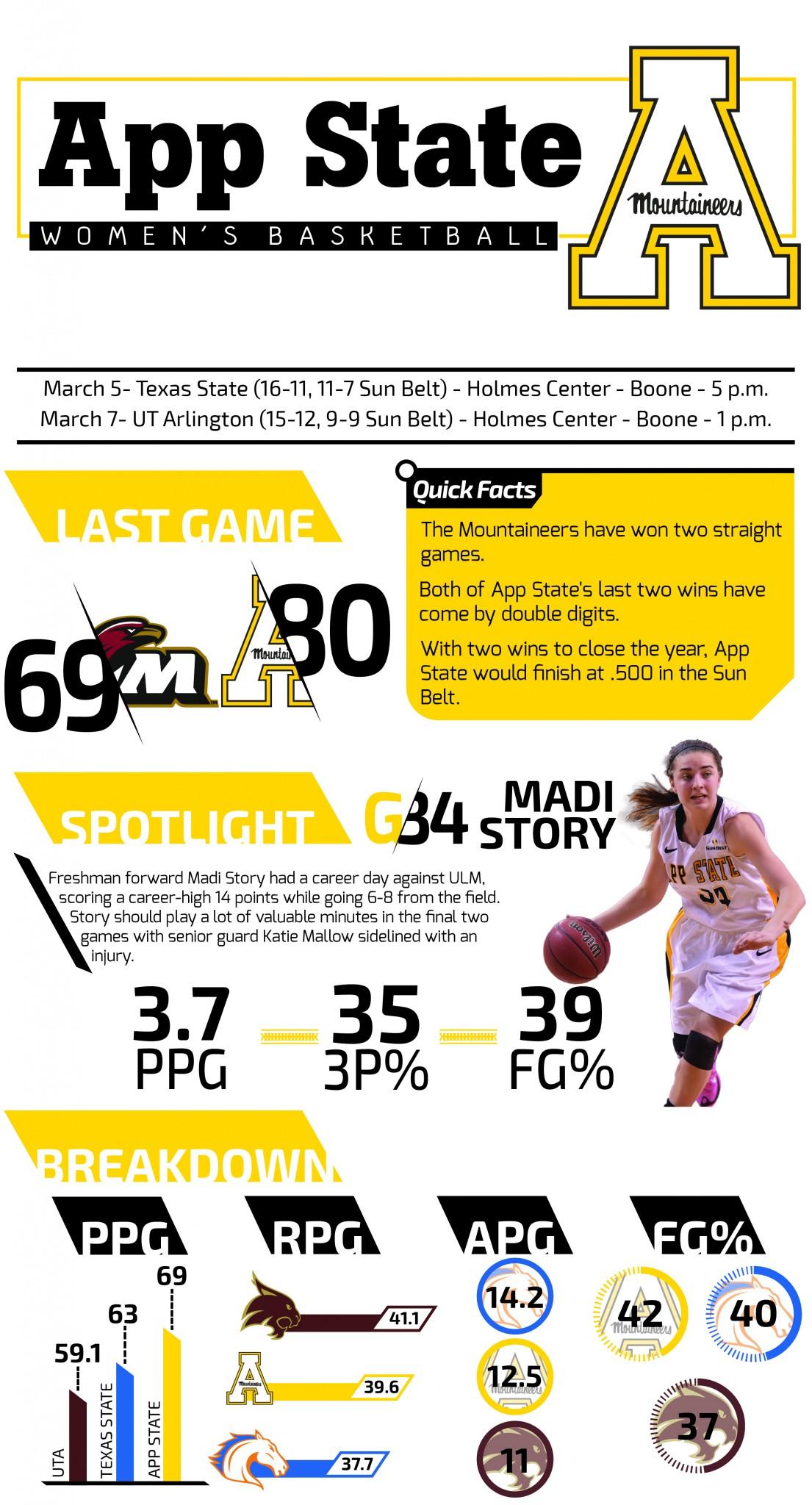 Story: Cory Spiers, Sports Editor
Infographic: Malik Rahili, Visual Managing Editor