"Clapton's Guitar" was recently selected as the summer reading assignment for Appalachian State University.
The book by Allen St. John follows Virginia-based luthier Wayne Henderson, who has built guitars for musicians such as Doc Watson and Tommy Emmanuel, as he builds a guitar for Rock and Roll Hall of Fame artist Eric Clapton.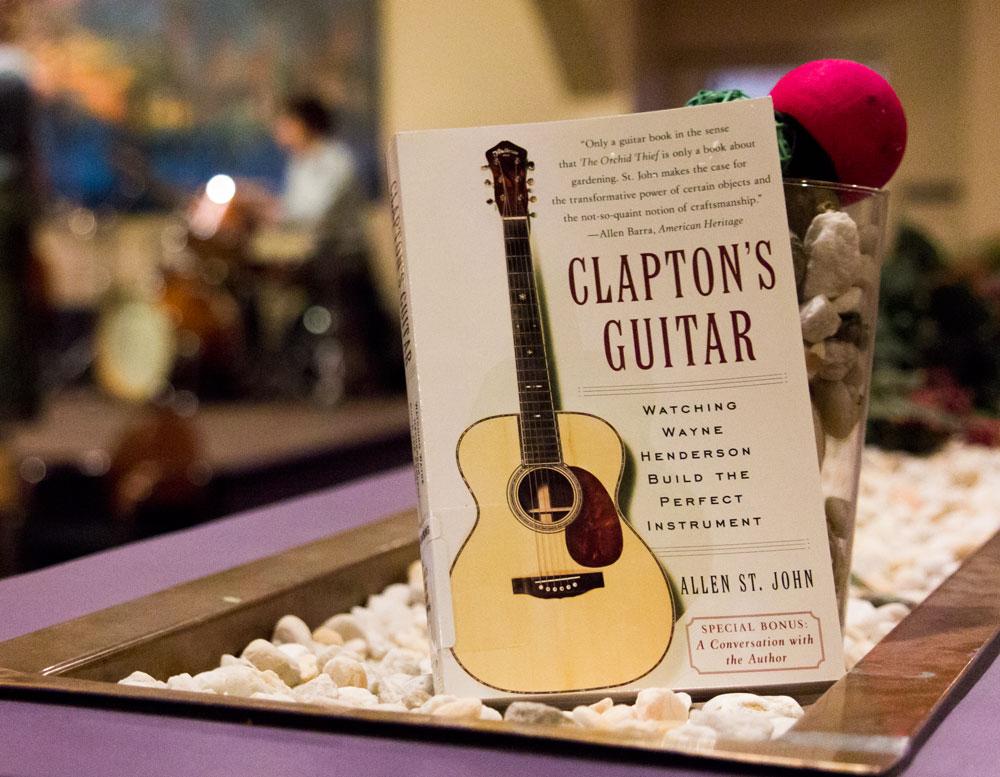 Associate professor of English Colin Ramsey heads the committee in charge of selecting the summer reading book each year.
"We develop a long list and then start whittling it until we have our best choices,"  Ramsey said. "When we have a short list of about four to six books, we make a choice mostly based on our conversations."
Ramsey said this book is different from other years because of the local connection.
"We like the way it portrays very interesting people from Appalachia like Wayne Henderson," Ramsey said. "We haven't seen this local connection in the titles we've picked recently, and we think the book gives an introduction to resources of the region, such as the music and folklore."
St. John said he had preconceptions about the region when he came here to visit Henderson's shop in Grayson County, Va., originally for Henderson to build a custom guitar. But after learning about Henderson building a guitar for Clapton, St. John decided to write the book.
"My wife told me to keep gas in the car because you don't know how long there will be between gas stations, but quite frankly it was much more built up than parts of New Hampshire [where my in-laws live]," St. John said. "I started out wanting a guitar and ended falling in love with the culture and the place."
St. John said Henderson is a true American original.
"He started building guitars not for money or to build a reputation, because he wanted a guitar and couldn't afford it," St. John said. "To him, if you wanted something, you made it."
St. John said the guitars Henderson builds are a reflection of who he is.
"Each guitar is a sum of 1,000 little decisions he has to make," St. John said. "The stuff that is buried in the guts of his guitars is something you will never see."
With the blessing of his wife, St. John will miss his 25th wedding anniversary to speak alongside Henderson at Fall Convocation in September.
Story: Carl Blankenship, Intern News Reporter
Photo: Paul Heckert, Photo Editor