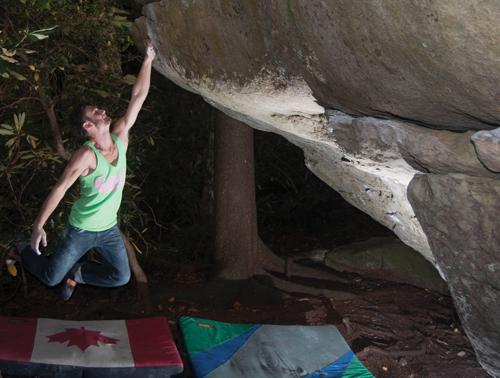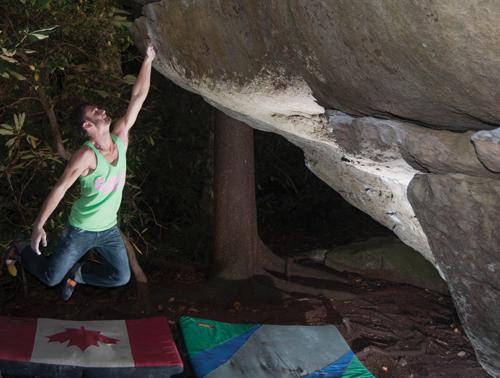 Several members of the Appalachian State climbing team will volunteer and participate in an event called Rocks for Research in Charlotte this Saturday.
Rocks for Research is an indoor rock climbing fundraiser for research on Type 1 diabetes.
Charles Long, a 2011 Appalachian State University graduate, first conceived the idea in 2011 through encouragement from his family and, most importantly, his brother, who has Type 1 diabetes.
"Learning to sacrifice my time and efforts to help people in need is the most valuable learning experience I have gained," Long said. "I hope people will walk away with the same experience, knowing that even though they might be coming to have a good time, they are helping people in need by donating money and time and increasing awareness of a disease that affects millions of lives."
Funds will go to benefit the Juvenile Diabetes Research Foundation, or JDRF, which aims to unify global efforts to cure, treat and prevent Type 1 diabetes, according to jdrf.org.
"Not only is it a great cause because we are raising money to find a cure and improve the management of Type 1 diabetes," Long said. "But we are increasing awareness of the disease and introducing a new demographic to the sport of rock climbing."
Melise Edwards, a senior biology major on the climbing team, said that the Appalachian State climbing team will play an important role in the execution of the event.
"We are transporting a lot of people from the team and from the Boone area to go down there to volunteer their time and efforts to help the organization and the event run more smoothly," Edwards said. "Everybody seems really excited. The team as a whole seems like they are going to be really involved, and even if they are not going to volunteer their time, they are going to pay to go and enjoy all these clinics and just the excitement of the event."
Many professional rock climbers such as Jimmy Webb, Matthew Bosley and Sasha Digiulian will attend the event as well. They will be holding clinics and demonstrations along with participating in the festivities.
Alexa Zakula, a freshman nutrition major on the climbing team, said she sees events like this as a way to interact with the climbing community.
"Besides becoming stronger and a better climber, I definitely love being a part of the climbing community because from what I have experienced, it is awesome," Zakula said. "So many people are supportive, generous, kind and helpful. It can be a competitive sport, but I feel that it is more about people being competitive with themselves."
Rocks for Research will be held Saturday, April 27 from 3-9 p.m. at Inner Peaks Climbing Center in Charlotte. Registration can be found at innerpeaks.com/rocksforresearch.
Story: JORDAN MILLER, Intern News Reporter
Photo: JOEY JOHNSON, The Appalachian