Environmentalist and CNN Hero of the Year Award winner Chad Pregracke gave a talk at the Harvest House Performing Arts Venue on Monday night.
Approximately 100 people attended the talk, during which Pregracke recounted how he managed to build his river cleaning organization Living Lands and Waters from the ground up.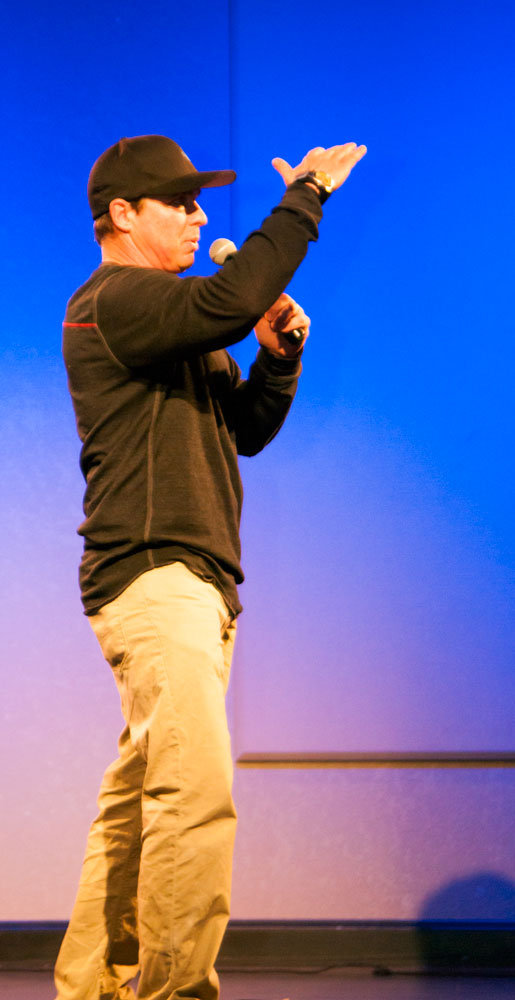 Pregracke started out as a one-man show pulling garbage out of the Mississippi River on a small boat, but now his organization has pulled more than 7 million pounds of garbage out of U.S. rivers. He runs community clean-up programs as well as classes onboard the organization's current barge "Teamwork."
Pregracke's talk emphasized individuals stepping up to solve community issues.
Organizer of the event Tim Hobert is a long-time acquaintance of Pregracke.
"We're both from the Quad Cities and I gave him a phone call to see if this talk was something he would be interested in doing," Hobert said. "Being the good friend Chad is, he stepped it up and came out to Boone."
Hobert said that Pregracke's relatability is one of his greatest strengths.
"The beauty of Chad Pregracke is that he can relate to anybody,"  Hobert said.  "He didn't set out to set the world on fire and now he's won so many awards, but he just wanted to make a difference."
Pregracke said while the pollution of waterways has improved, there is still a lot of trash to be cleaned up.
"Most of these places we go to, we don't go back to because we don't leave anything left to clean up," Pregracke said. "We move to other areas that need help and keep going."
Pregracke said the press has been a major factor in his organization's success.
"The media has helped changed the mentality of the people," Pregracke said. "People are no longer just throwing things into the rivers and they're now seeing them as a treasured resource."
Story by Carl Blankenship, Intern News Reporter
Photo by Josh Kincaid, Intern Photographer