Dancers' passion leads to sold out club showcase
App State's student-run dance club, Momentum, sold out all three shows of their yearly showcase this weekend. 
"Knowing that we sold out for all three shows gave me a little bit of imposter syndrome. I was shocked," said Hailey Costar, a freshman dance studies major and dancer in the showcase.
The showcase has been a long standing tradition for the club. Junior dance studies major and student choreographer Ainsley Dawe believes that the dancers' passion for the club is the main factor for the high demand of tickets. 
"I think people want to see what their friends are so dedicated to," Dawe said.
The space where the club holds their performances is a dance studio located in Varsity Gym. On a day-to-day basis, the studio is used for the university's dance classes and can't hold more than 150 people before breaking capacity guidelines.
"Hopefully in the future we will be able to perform in a larger venue," said Olivia Haralson, a senior dance minor. "Performing in the studio space was definitely rewarding, but I can't even imagine that feeling on a larger stage venue."
Dawe also opened up about the challenges of student choreographing. The club began rehearsals for the showcase last October, but they lost a lot of time during winter break.
Additionally, the start of a new semester meant there was a new schedule for dance studio availability the club had to adjust to.
"We had to reschedule rehearsals and only had two weeks until the dress rehearsal," Dawe said.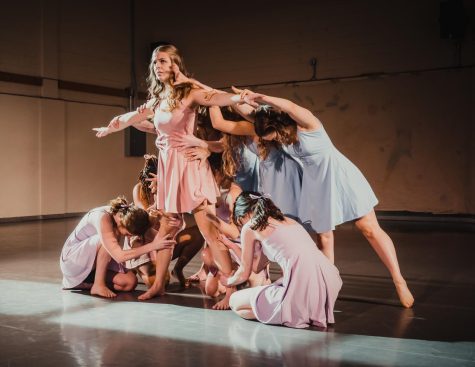 Regardless of the challenges, the dancers of the club still had a positive experience and enjoyed learning from students like Dawe. 
"She pushed me entirely out of my comfort zone in the best way, and I hope we all made her proud," Haralson said.
  Although Costar at first was intimidated by the prospect of learning from another student, her nerves about not being liked disappeared quickly. She left rehearsals feeling encouraged and accepted by all of her peers. 
"I think having a student choreographer showed me the potential I can have in the future, and I want to strive to be like them," Costar said. "I'm just in awe of the work they created."
Momentum is open to everyone on campus, not just dance majors or minors. The club also hosts open classes that, unlike the showcase, do not require an audition. If you're interested in joining the club, email Lyndsay Snider at sniderlm@appstate.edu and follow their instagram @momemtumdanceclub for updates.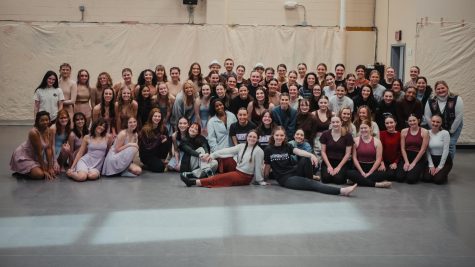 "If you love to perform and wish to connect with others who also have a passion for movement, take a chance and audition," Haralson said. "The possible nervousness and stress always seem to pay off at the end after you hear friends, family and simply supporters of the arts cheer you on as you take your final bow. It's an experience I'll never forget."
CORRECTION: A previous version of this article stated an incorrect capacity for the Varsity Gym's dance studio. The error has been fixed and updated with the correct number.