Appalachian State University's debate team competed in a national debate tournament Oct. 17 through 19 at McKendree University in Lebanon, Illinois.
Mark Bentley, the coach of the debate team, said three of the four teams Appalachian sent made it into the elimination round in each of the two competitions. Eleven schools in total participated in the competition, sending roughly 30 teams, with each team consisting of two members.
The weekend-long tournament was a swing tournament, meaning it consisted of two competitions. One lasted from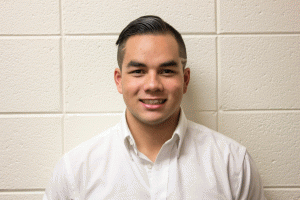 Friday to Saturday morning, and the second took place from Saturday afternoon through Sunday.
Competitions are split into preliminary and elimination rounds. Each team competes in five preliminary rounds, and only the teams with the best records move on to the elimination round.
One of Appalachian's teams in particular, found large success at the tournament. Scarlett Strickler, a senior communications studies major, and Korick Sisomphone, a junior history major, came in second place in the first competition and third place in the second.
Although this is the first semester on the debate team for both Strickler and Sisomphone, they already have a strong synergy as a team, having paired together at every event so far.
"We work really well together," Sisomphone said. "I've got a big picture kind of brain, so I do really well with the first speech and the last speech, setting the stage and wrapping everything up, and she's really good at analyzing and doing line by line refutation. So, she does the middle speech, which is basically all refutation."
The pair debated a wide range of topics, including the restriction of travel in countries plagued by Ebola, the riots in Hong Kong and deforestation in Brazil.
Sisomphone said he wasn't surprised by how well his team did, because specific moments throughout a debate often point out who has the upper hand.
"There are certain techniques that a team can use and you're not expecting it," Sisomphone said. "We blindsided a team to get to the finals."
Bentley said he is impressed with how well the debate team did, and he believes his teams have the potential to do that well on a consistent basis.
"I was very pleasantly surprised," Bentley said. "This is much more in line with what I believe our team is capable of than the last tournament."
The team competed last in Chicago, with one duo placing second and individuals finishing third and fifth.
Story: Thomas Culkin, Intern News Reporter