Ebola of low risk to students, preventative measures in place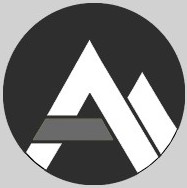 Student health services is taking preventative measures in regard to the recent Ebola health crisis in West Africa, though no students, faculty, staff or affiliates of Appalachian State University have yet reported exposure to the disease.
Dr. Robert Ellison, director of Student Health Services, said students have very little to be concerned about, but should be informed about Ebola and the situation.
"Ebola is a very specific virus and it is transmitted in only very restricted ways," Dr. Ellison said.
According to the Centers for Disease Control and Prevention website, Ebola cannot be contracted through water, air or food, only "from touching bodily fluids of a person who is sick with or has died from Ebola, or from exposure to contaminated objects, such as needles." Therefore, posing "no significant risk in the United States."
The disease was contracted in July by Dr. Kent Brantly, the health director for Samaritan's Purse, an international relief organization based in Boone, which has raised concern in the community.
Dr. Ellison said though Samaritan's purse is headquartered in Boone, the volunteers and doctors are not from the area.
"[Health Services' current goal is] to be proactive, not reactive because there is a problem," Dr. Ellison said.
Student health services is working in cooperation with the administration, the university's Environmental Health Safety and Emergency Management Department, the Watauga County Health Department and Watauga Medical Center to ensure the university is prepared should an outbreak or case occur.
"We are keeping our entire staff current on information," Dr. Ellison said. "If a student identified him or herself at risk, we would work with that student in a very limited location. We would isolate that student."
Dr. Ellison said staff would be designated to interact with the student using proper safety equipment and would coordinate with the health department and hospital to ensure advanced medical care was given.
The symptoms of Ebola include fever, headache, joint and muscle aches, weakness, diarrhea, vomiting, stomach pain, lack of appetite and abnormal bleeding, according to the Department of Health and Human Services website.
All University of North Carolina system schools are taking similar measures to prepare and inform students, faculty and staff, Dr. Ellison said.
He encouraged students with further questions or concerns to refer to the documents on healthservices.appstate.edu.
Story: Laney Ruckstuhl, News Editor