The parents of missing Appalachian State University student Anna Smith and family representatives held a press conference to discuss the current state of the investigation into Smith's disappearance Wednesday night at 8 p.m.
Family representative Dana McKim said it is believed by Smith's family that she was assaulted before Labor Day weekend.
McKim said the nature of the believed assault is not known to be sexual or have taken place on the University's campus.
Multiple law enforcement agencies have been involved in the search for Smith including the Park Service.
"To our knowledge she has no access to communication or funds," McKim said.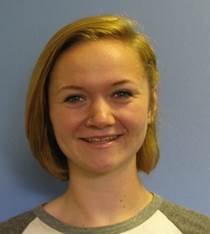 Smith left her electronics including her phone and laptop in her residence hall room and the items have been forensically examined for contents, McKim said. She is believed to only have had a red purse and blue backpack when she disappeared.
The Appalachian previously reported that there is no indication of foul play and it was confirmed at the conference that there is still no further development on the subject.
Smith's parents, Dan and Laurie Smith gave brief prepared statements at the conference.
"We need Anna to come home," Laurie Smith said. "She makes our hearts whole. Without her we're lost."
Both Dan and Laurie echoed the statement, "Somebody somewhere knows something that can help us in our goal of bringing Anna home."
On Sept. 9, a campus email from University Police was released indicating a sexual assault that took place on Aug. 29 was reported on Sept. 8.
In an updated news release from the university, it was reported that non-profit missing person search organization Triad Bloodhounds began searching the Blue Ridge Parkway on Sept. 10 for Smith.
Crime tips can be submitted to the University Police at: http://police.appstate.edu/crime-tip-submission-form
Crimes and emergencies can also be reported over the phone at 828-262-2000.
Story: Carl Blankenship, News Reporter