On Sept. 1, 1995, a record store opened for business on Rivers Street, bringing a wide collection of records and books to a college town ripe for the arts. Twenty years later, Fat Cats remains a staple of the university and on Saturday, the store celebrated its anniversary.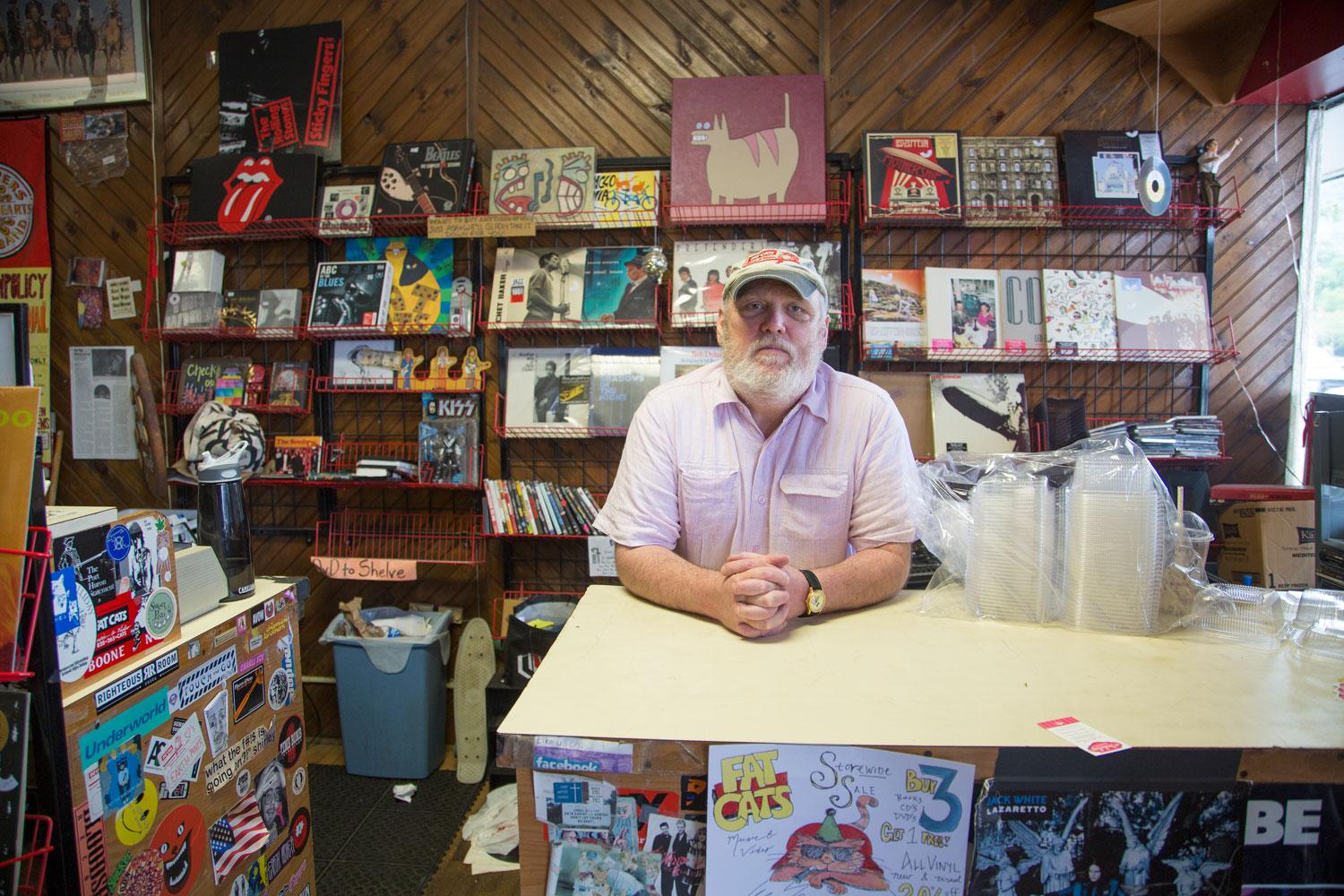 Ryan Kissel, business partner to store owner Kevin Fritch, said that they offer something for everyone, not just the enthusiast.
"[Fat Cats] does much for the community by encouraging young musicians and supplying film buffs and bookworms with an assorted collection that is readily available and within walking distance," Kissel said.
Fritch attributes the store's success to excellent customer service, an informed staff and a wide variety of available and diverse product.
In the last four to five years, vinyl was the most prominent item sold, with sales of vinyl quadrupling in the last four months. The store commemorated the anniversary with a 20 percent sale off vinyl.
"Despite Netflix, Amazon and MP3 downloads, Fat Cats has something readily available for everyone, and people keep coming here for that," he said.
Fritch said his greatest satisfaction from owning Fat Cats stems from having returning, long-time customers find something unique at his store. Both customers from inside and outside the U.S. find the store unique.
"A former professor came into my store when it first opened on Sept. 1, 1995," Fritch said, "and just the other day he came in again and rented some movies. That is what makes it worthwhile, as well as the positive customer feedback we get."
He describes the film collection as "very diverse, unusual."
Fritch, a former musician, encourages other musicians to perform at Fat Cats and welcomes any new talent. Part of the anniversary celebration included live music outside the store.
"Any opportunity to play in the public eye is a good opportunity," he said. "Most venues in Boone are a closed environment. Many musicians can't get a gig and we would love to give them an opportunity to perform."
Elijah Hamilton, a visiting customer from Greensboro, said that the music scene in Boone is the most unique in North Carolina.
"Instead of trying to compete with each other, musicians support each other instead of trying to climb to the top," Hamilton said.
To help with the celebration, Kissel, who is the sole member of the band "Animals and Kings," performed at the anniversary event. He described his style of music as free style, jazzy guitar with a definite Led Zeppelin influence.
"[Fritch] speaks from the heart, and can tell you what kind of music you'd be interested in just by describing your taste," Kissel said. "No matter your interest, you can find something if you just explore."
Kissel, being a musician himself, had advice for aspiring young musicians.
"Be original, and if you have an influence use them to create your own take on music," he said. "Most importantly, play from the heart.
Story by Katie Murawski, Intern A&E Reporter
Photo by Chris Deverell, Photographer