Local candidates meet students at Fireside Chat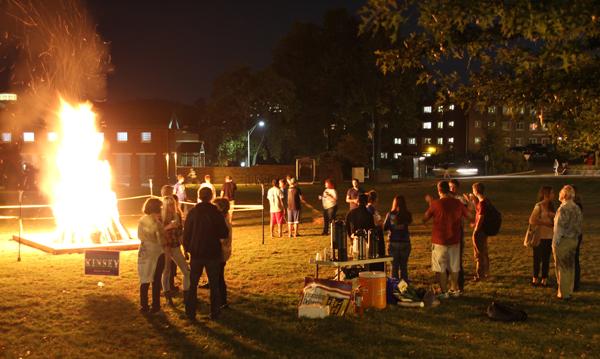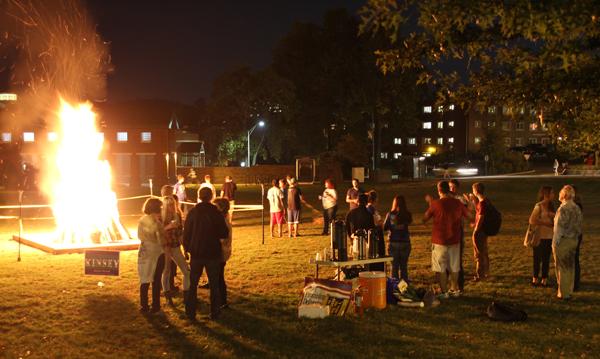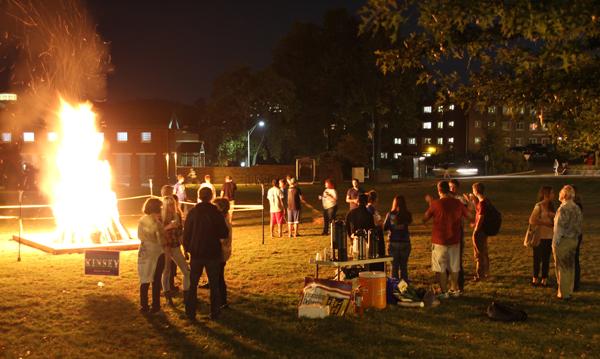 Students, citizens and local democratic candidates attended a 'Fireside Chat' Thursday night at Duck Pond Field.
The event, hosted by the Watauga County Democratic Party and College Democrats, was for candidates to "find out how to best represent students," Lia Poteet, President of College Democrats said.
The purpose was to get students involved in the election by meeting local candidates to discuss their opinions on issues, Poteet said.
Roy J. Carter, candidate for N.C. Senate and retired educator of 42 years, said education issues "are the biggest reason I'm in the race."
Carter said the state defunded university education by 15 percent, causing college students to pay more this year.
"I'm very upset with the direction that the state is headed educationally," Carter said. "There is a major attempt to use public taxpayer funds to pay for private education, so the wealthy kids go to private schools on public tax dollars, and that leaves poor kids in public schools."
School board candidate Barbara Kinsey said she's running to address the N.C. legislation on the current cuts of financial aid monies, teacher cuts and local Pre-Kindergarten program cuts.
Ian O'Keefe, a Youth Coordinated Campaign Organizer for WCDP, said people know about "Obama versus Romney" politics, but few know about local.
"The beauty of this event is that candidates can show their dedication to us, and we can show our dedication to them," O'Keefe said.
Sophomore political science major Ryan Hotz said he wanted to meet candidates for "who they are as a person," especially in local elections.
"In Tennessee, where I'm from, I always voted for the guy that I knew, regardless of political party," Hotz said.
Candidate for county commissioner Virginia Roseman said, "I can't stress enough for students to just get educated and vote, not matter for which party,"
"If you don't vote, how can your voice be heard?" Roseman said.
Story by: KASI MITCHELL, News Reporter
Photo: PAUL HECKERT, Senior Photographer