Four-piece rock band Hidden Still establishes itself in Boone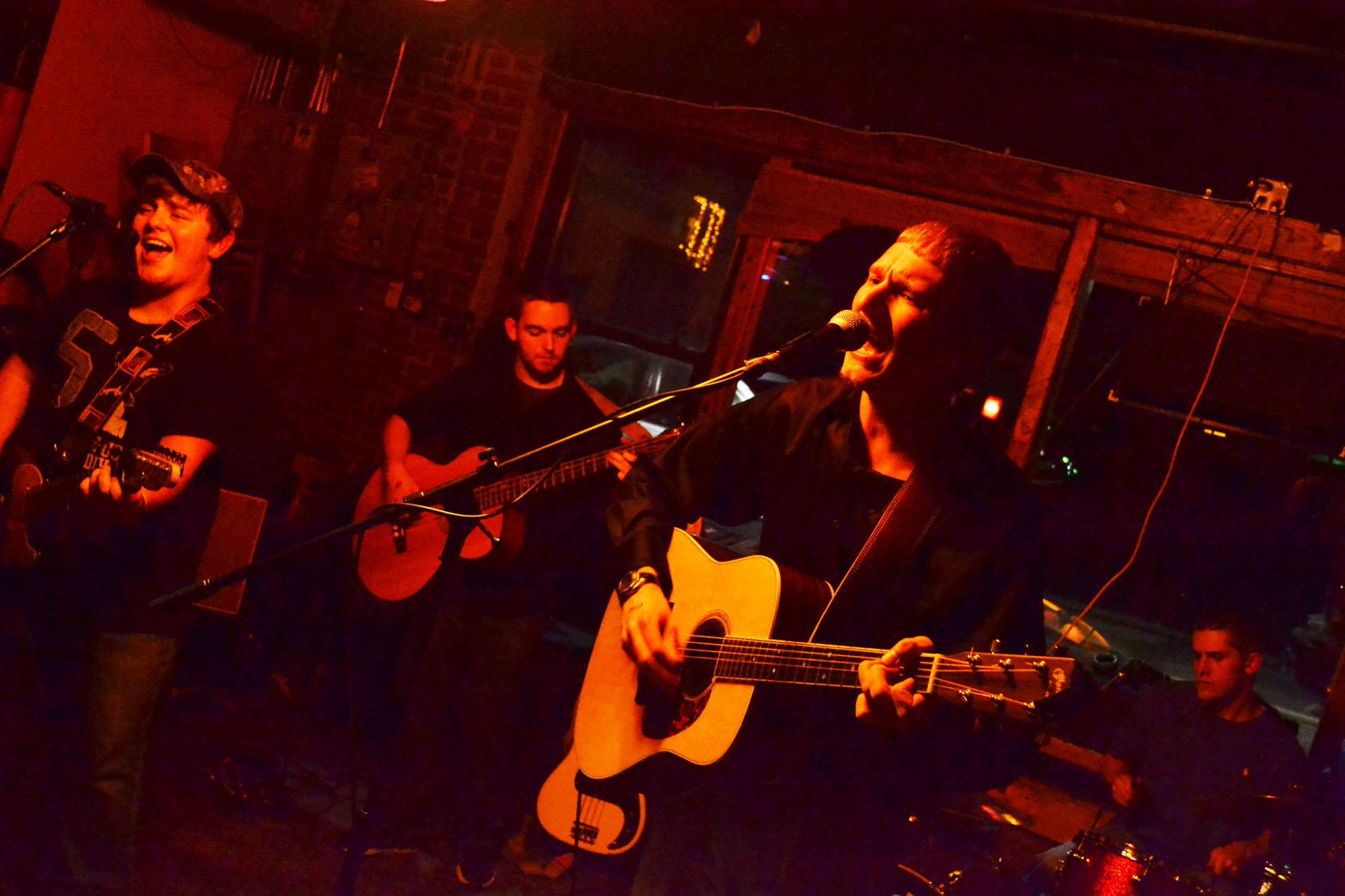 Boone four-piece rock band Hidden Still performed at Black Cat for the first time Saturday.
Formed in September 2012, Hidden Still consists entirely of Appalachian State University students, three of whom are pursuing degrees in music industry studies.
The members of Hidden Still include singer and guitarist Robert Leonard, bassist and pianist Michael Milligan, vocalist and multi-instrumentalist Ashton Smith and drummer Zack Barnes.
Leonard, Milligan and Smith met last spring semester during a course for their music industry studies major, where they found they had similar tastes in music and decided that they wanted to write and play together.
"[Our influences] definitely span a wide range, since we all come from different musical backgrounds, but a few would be Vince Gill, Brooks and Dunn, Keith Urban, Rascal Flatts, Matchbox Twenty and Stevie Ray Vaughn," Leonard said.
Smith, who serves as a primary songwriter for the group and plays guitar, fiddle and mandolin, came up with the name Hidden Still as a reference to moonshine stills.
"We figured it would be something people would remember," Milligan said.
The band often performs covers, but with the songwriting skills of Smith and Leonard, they have composed 12 original songs.
"We definitely want to cut a full album, but we don't currently have the finances to do so," Smith said. "Right now we are focusing more on live performances and trying to work our way into other areas and bigger venues while still working the Boone scene as much as we can."
"Our goal is to stay as busy as possible playing shows," Leonard said.
Hidden Still will be playing at Parthenon Friday, March 1 with a $5 cover.
Story: COLIN MOORE, A&E Reporter
Photo: MARK KENNA, Intern Photographer