An Appalachian State University graduate student received the National Association of Social Workers, North Carolina Chapter 2014 Presidents' Award, which is presented to a graduate student pursuing a Master of Social Work degree.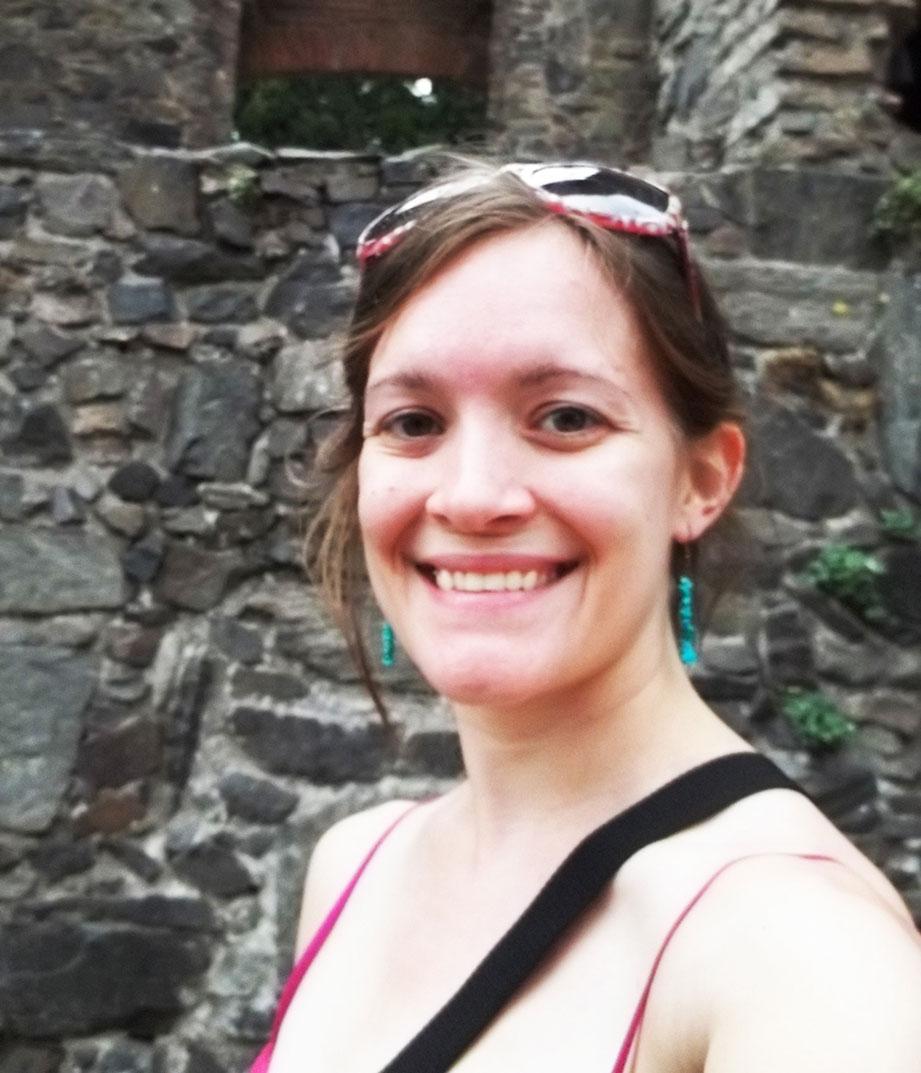 Shannon Saville, expected to complete her Master of Social Work in May, will be honored at the NASW-NC Annual Ethics Conference and Awards Luncheon on March 7 in Raleigh. She was notified of winning the award about a month ago.
"It is an honor," Saville said. "I was pretty floored when I got the phone call from NASW. It was open to all Master of Social Work students in the state, and I know there are quite a few really qualified people out there, so I feel proud and humbled to represent App State and the work I've been doing."
The NASW-NC officials chose Saville based on her academic excellence, community involvement, leadership skills, professional experience and professional potential, according to a university news release.
Saville has also developed a guide for professional writing standard and helped fellow students hone their skills in professional writing for social work.
NASW promotes, develops and protects the practice of social work and social workers. NASW also seeks to enhance the effective functioning and wellbeing of individuals, families and communities through its work and advocacy, according to the university news release.
The award Saville will receive was open to all NASW-NC members and graduating master's students. Saville applied and got a letter of recommendation from the Chairman of the Department of Social Work Lauren Renkert.
"It is wonderful to have one of our students receive this recognition, not only for her own contributions, but to heighten awareness of the caliber of our students and the quality of our graduate and undergraduate social work programs," Renkert said.
Renkert also championed Saville's work as an illustration of the promise and possibility of social work as a profession to create positive change.
"[Saville] integrates her education and experiences and asks 'why?'" Renkert said. "More importantly, she asks 'why not?' and then sets out about making things happen. I'm glad she has chosen social work as a profession, and [I] expect we will see much more of her leadership in the future."
Saville attended Warren Wilson College in Swannanoa, near Asheville. She graduated with a psychology degree in 2007 before attending Appalachian.
"I was living in Asheville and didn't really want to leave Western North Carolina, so [Appalachian] was a great fit for where I physically wanted to be, and also they have a really good program here," Saville said.
Saville said she knew she wanted to pursue therapy as a career path, and originally intended to work toward a doctorate of clinical psychology. That direction was changed after Saville worked with therapeutic foster kids in wilderness therapy, where she spoke with social workers and realized what you could do with an education in social work, she said.
"With a Master of Social Work, you are licensed to do therapy," Saville said. "It is within our social ethics to fight for social justice and human rights, as well as look at these really philosophical and big issues that are not focused on within psychology. You look at the whole person, you look at systems and you look beyond the brain. That is something I have loved learning about and hold really dear."
In addition to completing her Master of Social Work from Appalachian, Saville is currently interning for High County Community Health. She has been there since the beginning of the fall 2013 academic term.
Along with a fellow graduate intern, Saville is focused on integrated behavioral health, where she is trying to bring behavioral health aspects such as mental health and substance abuse services to primary care agencies to have a more holistic approach to treating individuals, she said.
Saville started with case management, where she dealt with people who had psychosocial needs such as not having enough food, lack of transportation or help with their medical bills.
She helped link them with services as well as hear some of their struggles.
"This semester, we are working everything into brief one-on-one therapeutic interventions with people based off of depression and tobacco cessation," Saville said. "So it is kind of supplementing the work that the doctors are doing."
On top of the internship, Saville is volunteering in multiple community opportunities through Mountain Alliance.
Saville said some of her duties include leading trips for Watauga High School students to help out with service work at places such as the Watauga County Humane Society, as well as develop the students' leadership potential.
Saville hopes to return to Asheville with her fiance to find a career in doing therapeutic work with children and families, she said.
"I have really enjoyed working with adults this year, and I see a place for that, but my real passion is with the younger humans," Saville said. "Many years down the road, I would like to open up my own center that is integrative and multidisciplinary and have eco-therapy be a focus. Going on hikes and doing gardening, all while incorporating that with traditional therapy."
Story: Gerrit Van Genderen, News Reporter
Photo Courtesy, Shannon Saville