A 'great tradition' in music
28th Merlefest annual bluegrass festival bridges tradition and evolution of genre
Despite chilly temperatures and rainfall throughout much of the weekend, more than 78,000 bluegrass fans attended the 28th annual MerleFest in Wilkesboro.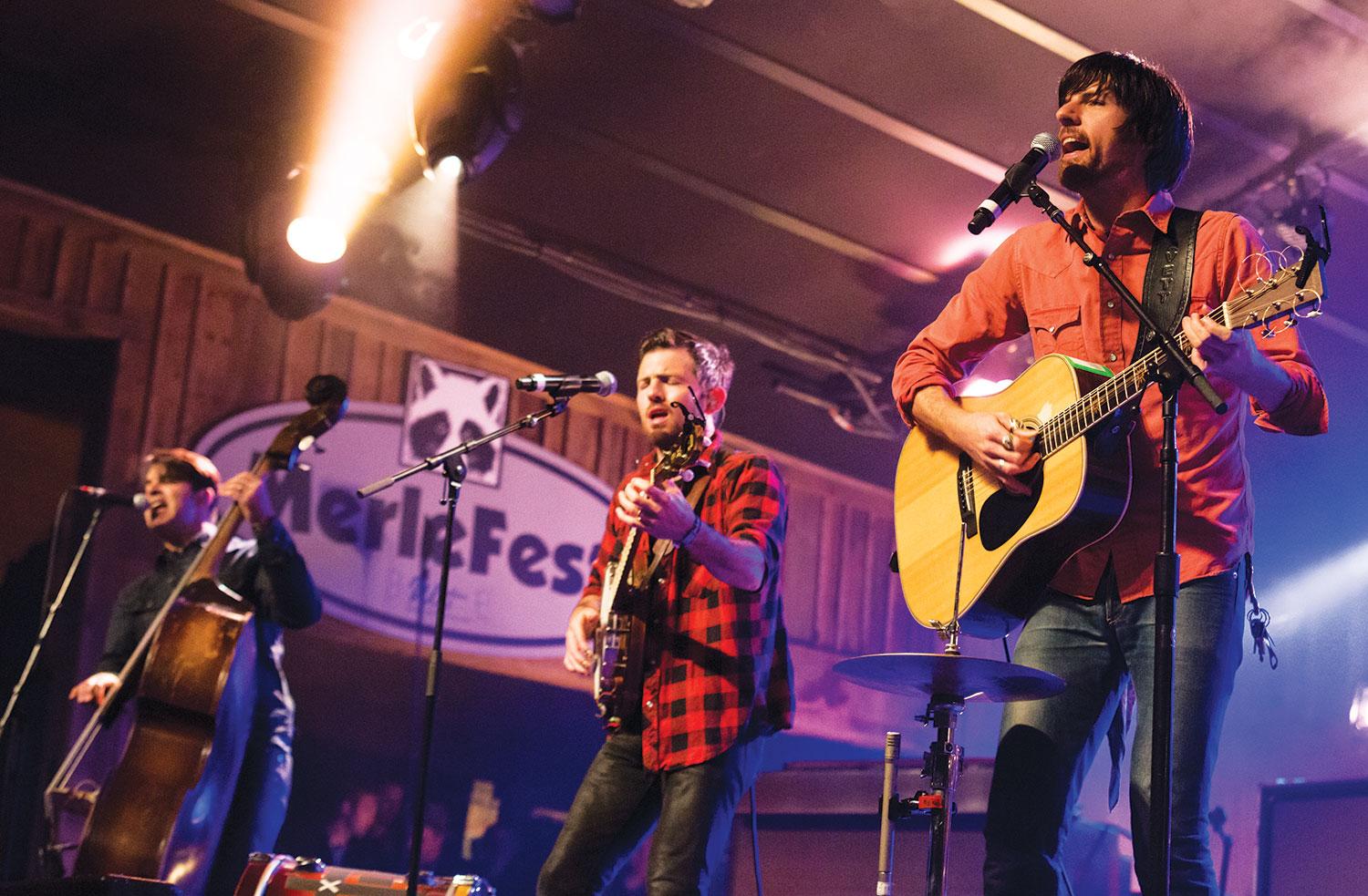 This year's attendees exceeded last year's, with the return of the Avett Brothers as the weekend's most well-known act, drawing crowds despite weather conditions. Temperatures dropped to 37 degrees on Friday.
Other acts included Bela Fleck and Abigail Washburn, Mipso, Hot Rize, The Marshall Tucker Band, Trampled by Turtles, Jim Lauderdale and Sam Bush Band along with many others.
The festival's highlights also included the annual Hillside Album Hour, during which the Waybacks played Bruce Springsteen's "Born in the USA," as well as performances in the Dance Tent and Pickin' Place, where separate tents were set up for spontaneous jam sessions.
MerleFest has evolved immensely since it was first held in 1988 with a little over 100 people in the crowd. The festival is named in honor of the late Eddy "Merle" Watson, the son of bluegrass legend Doc Watson, who played at the festival every year until he passed away in 2012.
Held on the campus of Wilkes Community College, MerleFest benefits the WCC Endowment Fund, bringing in money for scholarships and education at the college. It also provides the region with approximately $10 million in annual economic impact.
The Avett Brothers are Concord natives and are repeatedly drawn back to their home state, having played at MerleFest eight times since 2004.
"I think we travel so much that North Carolina's a great place to come home to," Seth Avett said. "Within the area that we each love, there's so many places that we love."
Seth recalled his first encounter with the festival's founder when he was 13 years old and played the piano for Doc Watson for the first time.
"I was slower to learn about Doc Watson," Scott Avett said, "but as we did, we explored acoustic music."
Scott referenced Old & In the Way's self-titled album, Bill Monroe and Ramblin' Jack Elliot and, of course, Doc himself, among major musical influences growing up.
"Doc seemed to be a bridge between a mainstream world and a very deep-woods world that we understand," he said. "I don't know why that is. That's an essence of something that I don't really understand. I think it has a little to do with North Carolina but I think it has a lot more to do with something much more."
Seth added that Watson's ability to pull influence from the genre without trying too hard to change it or label it is something that the Avetts have taken notes from.
"Doc didn't seem to be overly concerned with being any certain thing or living up to a certain genre," Seth said. "He just sort of naturally carried on a lot of great tradition in his music."
Seth said that they try to carry on this legacy by staying true to themselves and playing good music without putting too much focus on their genre or being self-centered.
Grammy award-winning singer-songwriter Peter Rowan, 72, played on stage with the Avett Brothers during their performance and has also played with Bill Monroe, the Grateful Dead, and Doc Watson. He said the evolution of the genre has been positive overtime.
"Bill Monroe saw what I was," Rowan said. "Every time I would try and change bluegrass and do a little something different he would always say I had to keep as much out of bluegrass as I put in it."
Story by Laney Ruckstuhl, News Editor