'Guyland' author explores masculinity
An American sociologist and author of "Guyland: The Perilous World Where Boys Become Men," made his second visit to Appalachian State University on Tuesday evening at the Schaefer Center for the Performing Arts for the fifth annual Dean's Advisory Council Interdisciplinary Lecture.
Michael Kimmel, who specializes in the field of men's studies, lectured about "Guyland," published in 2008, as well as his research, which focuses on masculinity, Greek life, date rape and domestic violence. Upwards of 100 students, faculty and community members attended the lecture.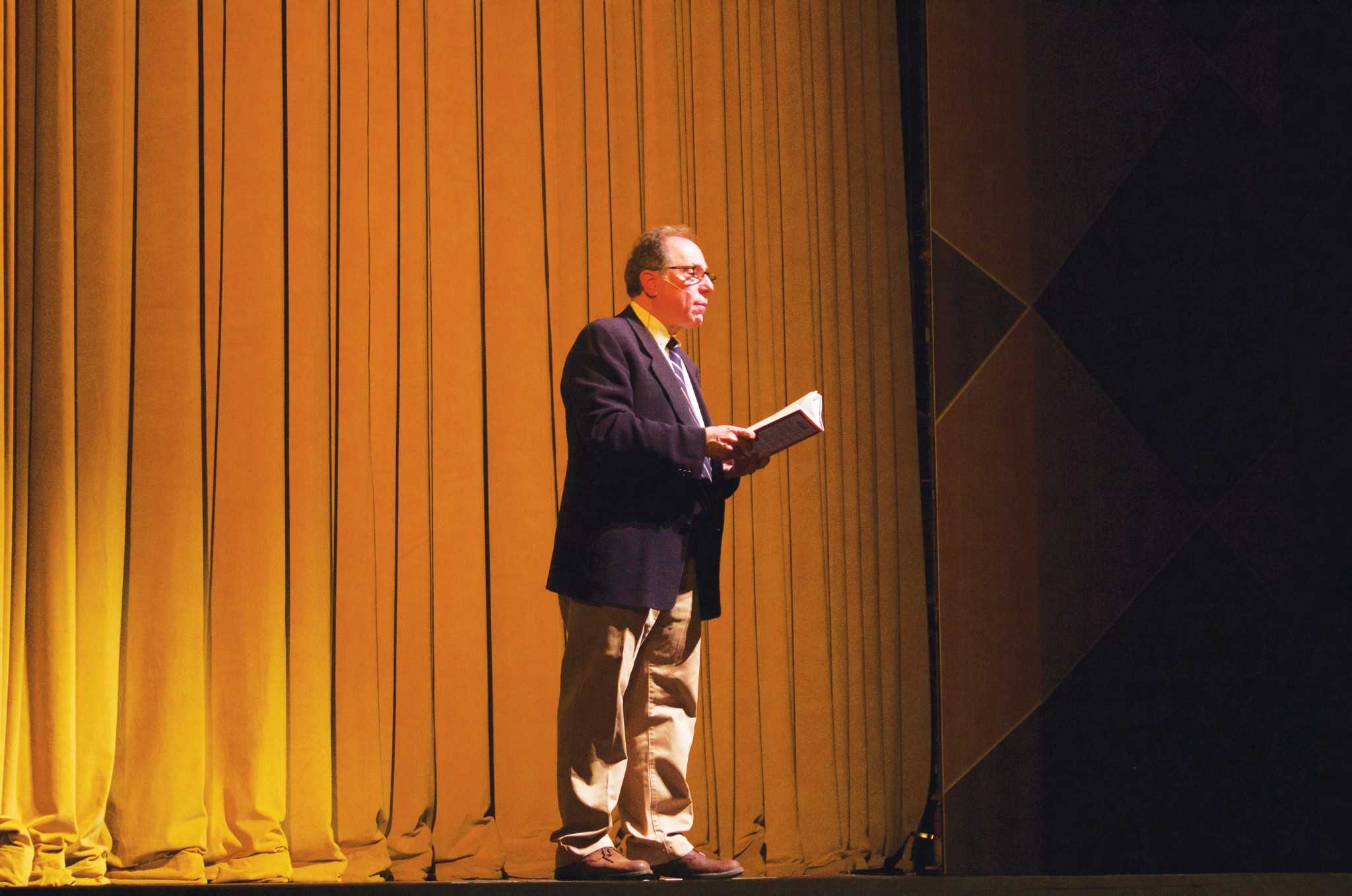 Kimmel explained that in "Guyland," he tried to "figure out what's going on with young people in what [he] came to understand is a new stage of development in the U.S. and in Western Europe." He said this developmental stage is an extended adolescence in which young people delay traditional markers of adulthood, such as finishing education, getting married, starting a career, having children and moving out of their parents' homes.
Some developmental psychologists call this phase, which can extend from ages 20-30, "emerging adulthood" or "adult-olescence." Kimmel named it "guyland." Kimmel chose this term because he said he believes the others do not take gender into account.
While both men and women experience extended adolescence, Kimmel believes that it affects men and women differently. This is due to power differences between gender that have been lessened in the past 50 years, but not eliminated.
He listed sources of evidence for this statement throughout his lecture, including the simple rules of going out: who dresses up for whom? Kimmel said the fact that women apply makeup and wear uncomfortable shoes to a party while men wear the same khaki shorts and flip flops they wore during the day is a telling indicator of who holds the power.
Keeping this power dynamic in mind, Kimmel recalled that the U.S. is now more gender-desegregated that it has ever been in its history. Whereas his grandfather "went to an all-male college, served in an all-male military, and worked in an all-male workplace," this gender segregation is a relic of the past.
He conducted his research of the Guyland developmental stage at hundreds of American universities. Anthropologists have shown that virtually all world cultures script rituals in which boys symbolically become men.
"[In these cultures,] it is the grown men who conceive of the ritual, who plan it, who execute it and who are there at the end to say 'you've proven yourself to be a man, now you can avoid an identity crisis for the rest of your life,'" Kimmel said. "What we have in American colleges is 18-year-olds showing their masculinity to 19-year-olds. We are failing young men and we are leaving them to prove [their masculinity] to each other."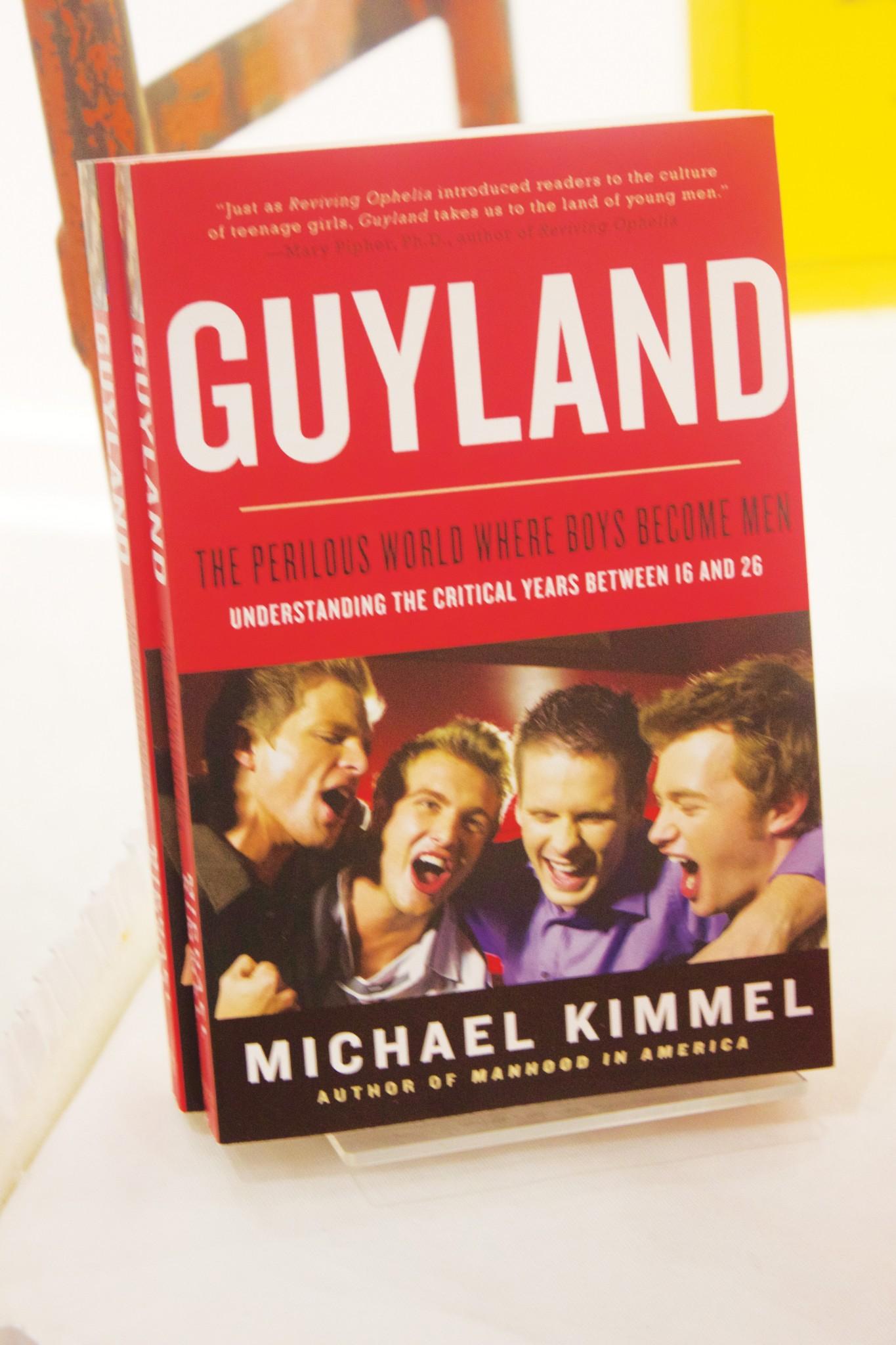 Not all masculinities are created equal: Kimmel distinguished between the ideal, "good man" and a "real man." The former type usually refers to men with honor, who defend the weak, who are honest and hard working. But "real men" are the type to brutishly push around those who are weaker in the locker room, who turn the other cheek when their friend escorts a dangerously drunk girl upstairs to his room and who suppress their emotions, attempting to render themselves inanimate objects.
In "Guyland," men are resoundingly pressured into pursuing the "real man" rather than the "good man" expression of masculinity. Kimmel listed  outlets including video games, sports, binge drinking, fraternity initiation, pornography, hooking up and even sexual assault as possible arenas to prove manliness.
"Guyland asks you to repudiate your own ethics," he said.
As a seasoned public speaker, Kimmel ended his lecture on a prescriptive, encouraging note.
"There are ways we can help guys get through this stage of development more positively," he said. "I don't believe we have to give men a new set of standards of masculinity. I think we just have to ask them to live up to their own set of 'good man' ethics."
He closed by suggesting that males should have at least one male friend – not a "bro," but actually someone they can talk to, and also one female friend.
"Having cross-sex friendships is a predictor for resilience," he said. "And if men and women are regularly friends with each other, if men and women have egalitarian friendships, this can lead to less sexual harassment in the workplace later on."
The lecture had a host of university sponsors including the Department of Sociology, the Office of Equity, Diversity, and Compliance, Greek Life, Athletics, the Department of Military Science, the College of Fine and Applied Arts, the Interpersonal Violence Council and the Red Flag Educators.
STORY: Julia Simcoe, Intern News Reporter
PHOTO: Halle Keighton, Photographer