The Old-Time Fiddlers Convention, held Saturday in Plemmons Student Union, featured not only a slew of performances and workshops, but also a Handmade Market.
Artisans from all throughout the Southeast gathered Saturday afternoon to display their pottery in the union's International Hallway. Goods varied from crafts such as snake-vertebrae-and-gem jewelry to food items such as local honey, which quickly sold out.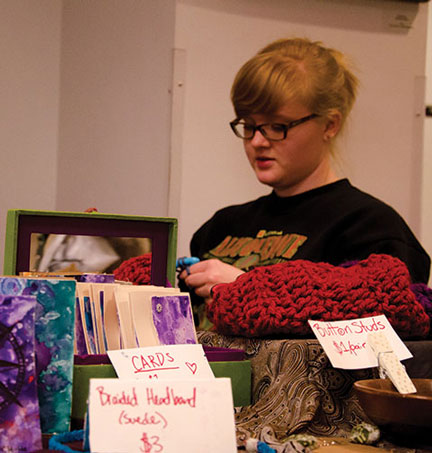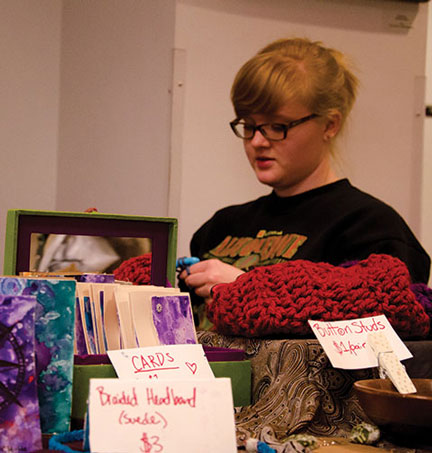 Wendy Hartung, owner of Virginia-based Woo's Q Brew Gourmet BBQ Sauce, traveled from Independence, Va., to take part in the market. For her, traveling to competitions and marketplaces has become more than just a hobby or a weekend job, she said.
Janet Purcell, owner of Simple Gifts Quilts & Comforts, also appreciates the community the marketplace provides.
"We all travel to these festivals all around," Purcell said.
Though a quick look at the market on Saturday would appear similar to any other High Country marketplace, much of the merchandise offered was both quirky and practical.
Larry Parrish, who owns Buster's Burnables, makes 100 percent soy candles, which burn cleaner and longer than other candles and are completely water-soluble. In addition, he likes to come up with creative and silly fragrance names, such as Bear Farts.
Phyllis and Clay Blackwell, proprietors of B-Well Farm and Bakery, on the other hand, stick to a traditional recipe for their pound cake.
"A pound of butter, a pound of sugar, a pound of flour: that's the real McCoy," Clay Blackwell said.
Story by Sam Lineberger, A&E Reporter
Photo by Kim Reynolds, Intern Photographer