Appalachian State University's club swim teams competed in the East Coast Collegiate Swim and Dive National Championship last weekend in Atlanta, with multiple swimmers from the men's team performing personal bests.
The men's team placed 26th out of 74 teams – the highest finish in the club's history.
Additionally, the following swimmers broke current school records: Matt Jacobs, Ryan Franz, Cole Quinn and Kyle Cicenia, 200-yard freestyle relay (1:29.85); Kyle Cicenia, 200-yard freestyle (1:52.80); Matt Jacobs, 100-yard breaststroke (1:00.66); Matt Jacobs, 50-yard breaststroke (27.30).
"Overall, this season we've definitely improved on our times," Jacobs said.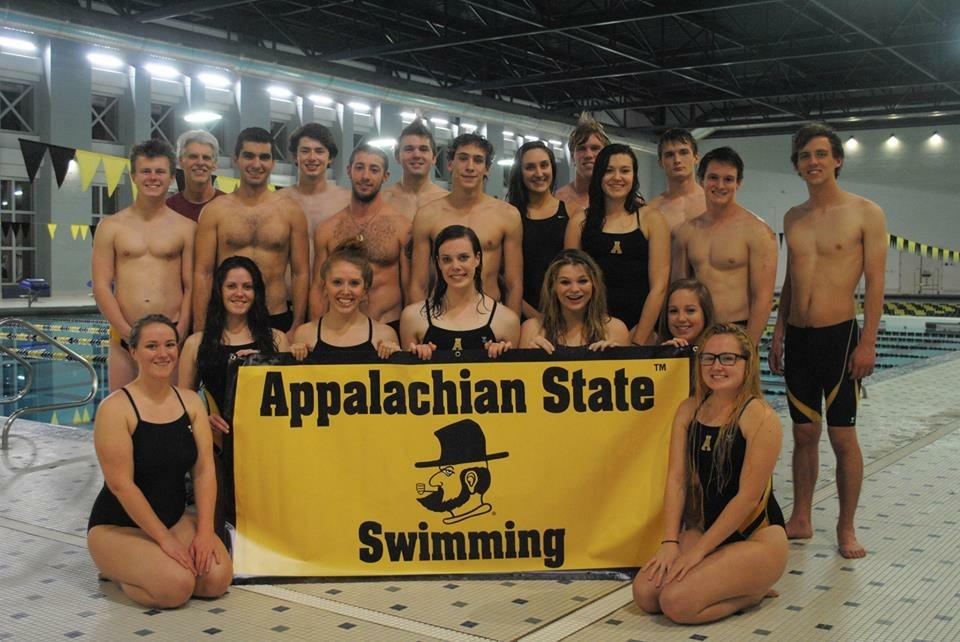 The team had one of their most competitive meets of the season at Chapel Hill on March 28 to prepare them for nationals. The team received eighth place out of 12 teams. The finish left the team hopeful of breaking the top 30 at the national championship – something they succeeded at.
"Everyone swam their hardest and everyone got what they deserved from the effort put in at practice," said freshman swimmer Henry Plashonos. "Everyone put in an excellent amount of work and it definitely showed."
The swim club team has a variety of skill levels. Some team members joined solely to stay in shape while others have been swimming year round since high school.
"We've also had the opportunity the past two years to have a great coach, Richard Miller, who helps meet the needs of the team as a whole and brings out the skills that each individual brings to the pool," team president Kyle Cicenia said. "He helps accomplish the goals of everyone involved not just the really competitive ones."
The team attends local, regional and national swim meets throughout the fall and spring semester. The team travels mostly along the East Coast but annually hosts a home meet at the SRC in the fall.
"More people have been attending practice and swimming their best times which is bringing us closer together both outside and inside the pool," Plashonos said.
The swim team tries to connect both inside and outside of the pool. They also try to get involved in multiple events on campus. This year, the team participated in the polar plunge where the money raised benefitted the Special Olympics in Watauga County.
"There's definitely a balance on our team between a competitive atmosphere and a social atmosphere,"Cicenia said."Something that we have tried to do this year is bring everyone together and create a swim team family and I think that's something we've done really well."
Story: Kayla May, Sports Reporter
Photo: Courtesy of Caitlyn Hoag