Since ChatGPT's public debut on Nov. 30 2022, the world of education has been in a state of confusion over the advantages and disadvantages of artificial intelligence, also known as AI. While there are sound arguments on both sides of the controversy, the continued advancement of AI proves it is here to stay. The education system should fully embrace AI before falling behind the students who will use it anyway.
To fully understand AI's role in education, one must first understand the definition of AI. AI is "a branch of computer science that focuses on creating software capable of mimicking behaviors and processes we would consider 'intelligent' if exhibited by humans, including reasoning, learning, problem-solving, and exercising creativity." It sounds like AI does the things teachers want students to do, like problem-solving and exercising creativity. While it may seem like AI will take the place of student critical thought, there are ways to ensure that is not the case in the classroom.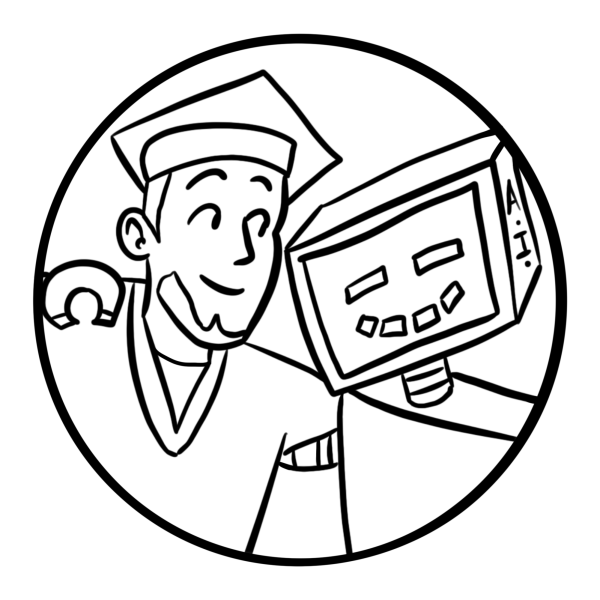 A 71 page report released by the U.S. Department of Education in May 2023 details the department's insights and recommendations concerning AI in the classroom. They cover everything from the ethical concerns of AI to how it can benefit teachers. One of the biggest ethical concerns of using AI in a classroom is the possibility of discriminatory biases. AI uses internet data to compile and come up with whatever output is asked of it. However, if the data it is pulling from contains biases, its outcomes will also be biased. For example, a teacher using AI to pull articles and maps to teach a history lesson might find that it disproportionately pulls articles and maps that align with one perspective over the other, simply because the internet data AI is fed contains that bias. 
Of course, one can argue that the same risk is presented when asking students to research that same history topic on their own using Google. The usage of AI in the classroom should be paired with constant discussion and critical thinking about its accuracy. Including students, especially high school students, in these discussions hits learning standards concerning research and the synthesis and evaluation of information and its relevance. Not to mention, actively engaging with AI and having students expose themselves to its usage in a classroom setting can better prepare them for a future where AI will inevitably hold significance. Furthermore, including students in their learning journeys gives them the autonomy many of them seek in school.
A tutoring AI system has helped keep both students and teachers in the loop when it comes to AI in the classroom. The Intelligent Tutoring System, also known as ITS, focuses on adaptability and meeting students where they are, making personalized instruction and differentiation more accessible for teachers. It provides feedback not just about the right or wrong answers a student provides, but also their process and journey towards the solution. Though the ITS will help students with the content, the teacher remains the human touch in the classroom that "motivates student engagement and self-regulation along with other aspects of instruction." 
Fears of students using AI to cheat and solve math problems or write entire essays are still valid. However, just as quickly as ChatGPT has developed and been improved upon this past year, AI detection tools are also progressing. Incorporating AI regularly in the classroom can also normalize its usage in education and students may surprise teachers by truly only using AI when asked to.
Just as curricula adapted to the invention of computers, Google and other technologies, it should integrate AI into coursework as soon as possible. The possibilities are endless, both for teachers and students with AI. Learning is lifelong and as technology advances, education standards should be examples for adaptation and embracing change. Students should be exposed to new things and the skill to adapt to new technologies in school so they will be better prepared to continue adapting in the real world.