Hillel Passover dinner promotes peace for students
Hillel hosted the Mountaineer Passover Seder in the Blue Ridge Ballroom in Plemmons Student Union on Tuesday night, where all students and community members, whether Jewish or not, were encouraged to celebrate the religious holiday.
"It's very important to give the multicultural groups a voice and show that there [are] so many things to be learned, all over the world," said Judith Bernholc, junior advertising major and head of advertising for Hillel.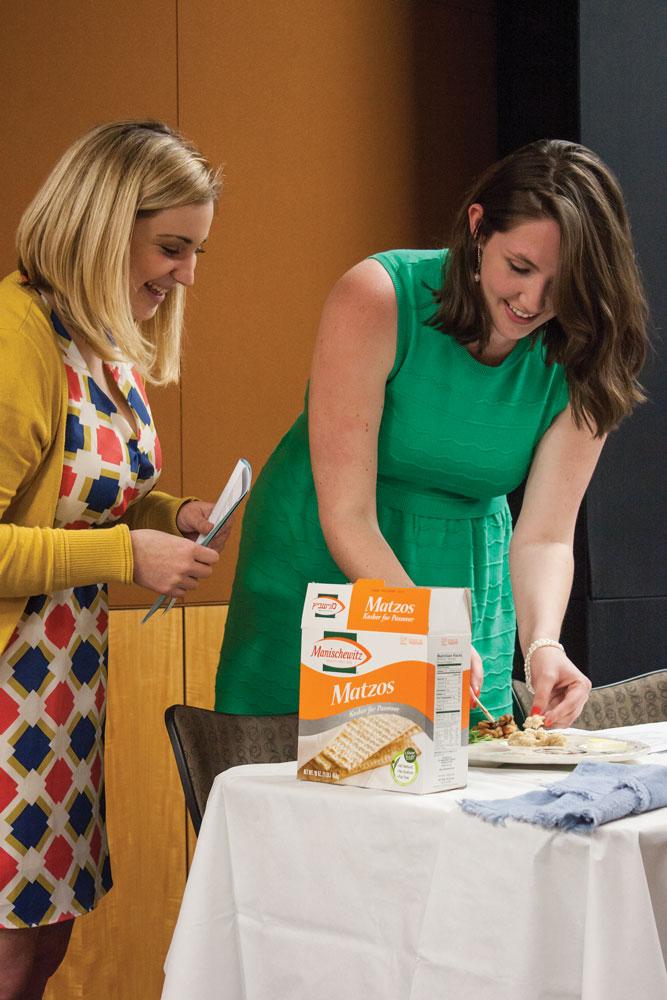 Passover is a Jewish holiday celebrated over the course of eight days. It tells the story of how God saved the people of Israel from slavery in Egypt, and celebrates the freedom of those people.
Seder is a dinner that takes place during Passover, which involves rituals and prayer throughout the night.
"My favorite part about the dinner was the community togetherness that we have," Benjamin Goldberg, president of Hillel, said. "That everyone is willing to share this and learn about a culture different than theirs."
This is the first time the dinner was free after the event received grants from N.C. Hillel, Center for Student Involvement and Leadership and the office of Multicultural Student Development, allowing more people to attend.
The dinner was provided by Appalachian Food Services and was comprised of a traditional Jewish meal, which included chicken matzo ball soup, kugel and matzo. Seating was open, allowing for strangers to meet and have conversation.
"Sitting with random people at tables was different because usually I'm with my entire family so sitting with friends and strangers was cool," Casey Maslow, freshman cellular molecular biology major, said.
Goldberg said he believes it is important to have Passover Seder on campus every year.
"It is important to educate the community about cultures other than theirs, and to allow people to become more knowledgeable and tolerant of people different from them," he said. "I think it's a good form for people to come experience Judaism and to enjoy it like we do."
Story by Casey Suglia, Intern A&E Reporter
Photo by Rachel Krauza, Senior Photographer