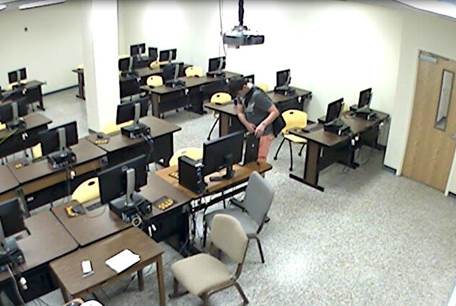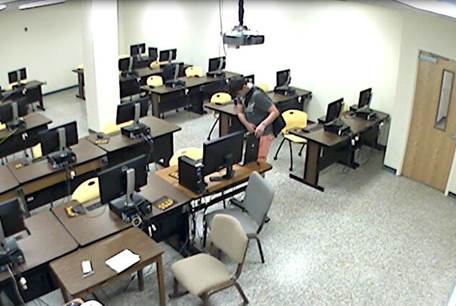 The ASU Police Department is still looking for a suspect after a larceny occurred on campus Tuesday, May 28.
At around 8 p.m., an unknown suspect entered Anne Belk Hall and took "various items of property, according to an ASU Police press release.
The possible suspect is a white male wearing red-colored shorts, a gray T-shirt and had dark hard, according to the press release and the photos attached.
Anyone with any information can contact ASU Police at 262-2150 or Crimestoppers at 268-6959.
Story: CHELSEY FISHER, Senior News Reporter