Social activism and female sexuality club LIPS is accepting submissions for its "fuck, screw, nail" themed zine until March 29. The club publishes bi-annual zines and the upcoming one will be its seventh issue since coming into fruition in 2012.
It will be released officially April 20 at the club's annual Slut Walk event.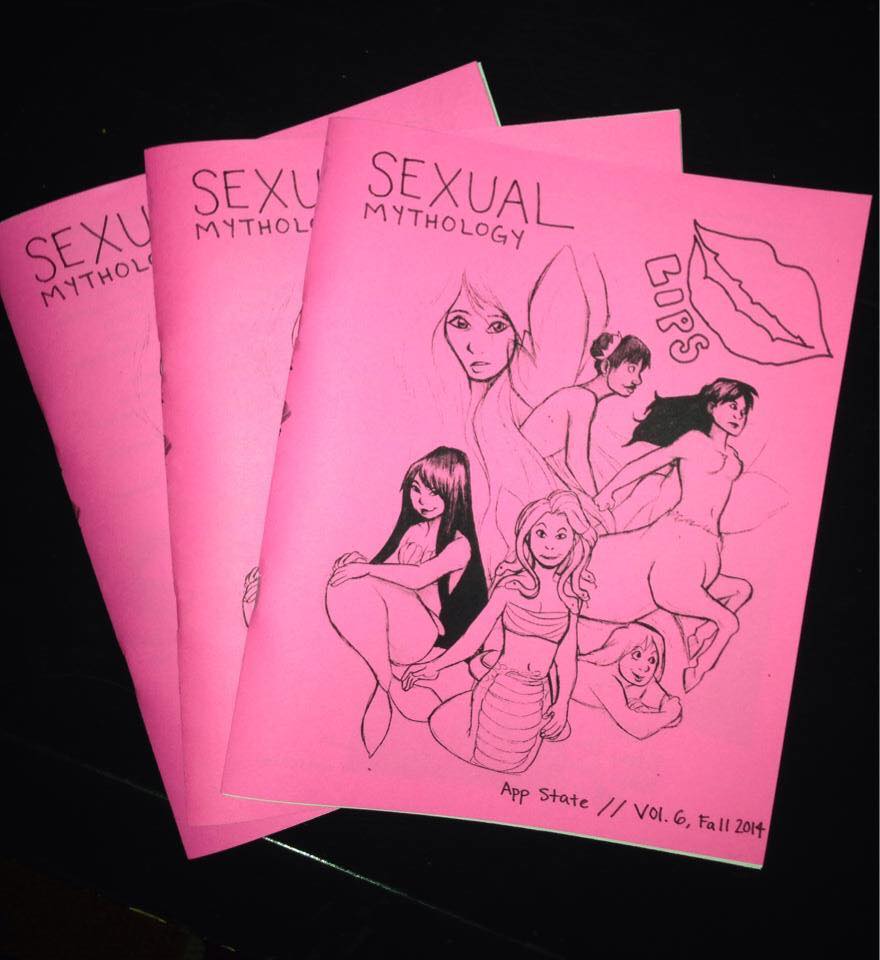 "It's about all the words and the languages we use surrounding sexuality, whether that be sexual orientations and different labels, anatomy, different words we use for genitals – words that we use for sexuality and what those mean to the people who are sending in submissions," Amelia Thomas, LIPS president and junior sociology major said.
The topic had been circling around for the past couple semesters, Thomas said, and the club unanimously decided to bring it back this semester. LIPS uses a democratic method of voting on the topics and events in order to give all members the opportunity to be heard.
A zine is defined as a "small circulation self-published work of original or appropriated texts and images usually reproduced via photocopier." The LIPS zine is assembled by club members at a meeting using printer paper and magazine cutouts and  is photocopied using funds raised through club fundraisers.
"We are not super critical of the submissions," Thomas said. "We publish almost anything we get unless we think the content will be too triggering for people. I think it is all about the person's individual experiences and we want to represent that as much as we can. We really love getting art and get a lot of writing and photography."
Megan Gatts, LIPS member and former Appalachian State University student, is submitting an art piece and said she believes in the zine's mission.
"Normalizing this sort of thing will help people have a better understanding of safer sex practices because people will be more willing to talk about it," Gatts said. "It helps people understand that all sex is good sex as long as it's safe, sane and consensual. I want to be a part of anything that helps bring about a society that happily shares this kind of information and doesn't make it all some kind of shameful secret."
LIPS started in spring 2012. and meetings focus on having an open space to talk about sexuality and social justice.
"We are welcoming of people of all identities," Thomas said. "We get kind of a reputation for being a white, female, feminist club but I think that we do make a lot of efforts to be very inclusive and we really do try to do programming that is more intersectional, and we really want to hear the voices of everybody. So I think that we just want people to feel like we're a safe and welcoming environment for them."
Senior women's studies major Amy Stenzel has been attending meetings since 2013 and agreed with Thomas' analysis.
"Our culture is very limited when it comes to portrayals of female sexuality, and LIPS offers a chance for a diversity of experiences, lifestyles, bodies and sexualities to be expressed," she said.
If production allows, Thomas said the zine may release early but will still be officially released at the Slut Walk event April 20.
Story: Casey Suglia, Intern A&E Reporter