A Boone local has created a company which sells locally sourced water in aluminum cans in an attempt to lower plastic waste. 
Simple Wtr has a mission to "contribute a portion of every can's profit to help end plastic pollution," their website says. 
Joseph Meehan, co-owner of the company, said they have an aquifer on their facility's property about 700 feet down and are the only ones with access to it.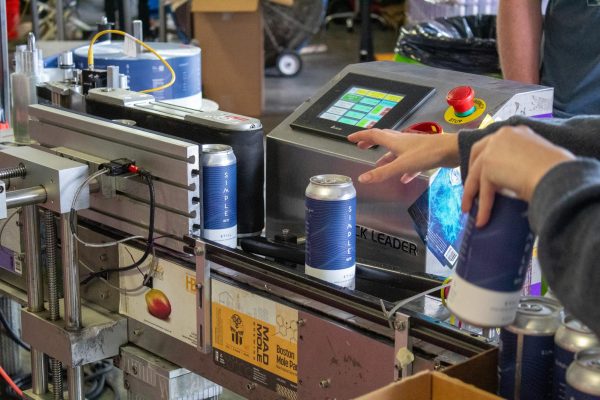 "We just hope to make Appalachia more green," Meehan said. "We want to lower our carbon footprint, and hopefully spread to more Appalachian mountain aquifers instead of running dry the one aquifer we have." 
Simple Wtr is sold at Hatchet Coffee, Stick Boy Bread Company, Little Wing Ice Cream, Wildwood Market, the local farmers' markets on Saturdays and more. 
Meehan offers free delivery to nearby locals, which he often personally delivers. Their products include 24 packs of lime sparkling water for $30, sparkling water for $28 and still water for $26.  
Joseph Meehan said growing up in a small town in New Jersey, the Meehan family was left to drink "dirty runoff bay water from NYC" as they watched the nearby water sources go to waste. Trash would often wash up on local New Jersey beaches resulting in them not being able to enjoy the true nature of clean water so they wanted to make a change. 
"It is great to work really close with App State and their agricultural renewal division," Meehan said.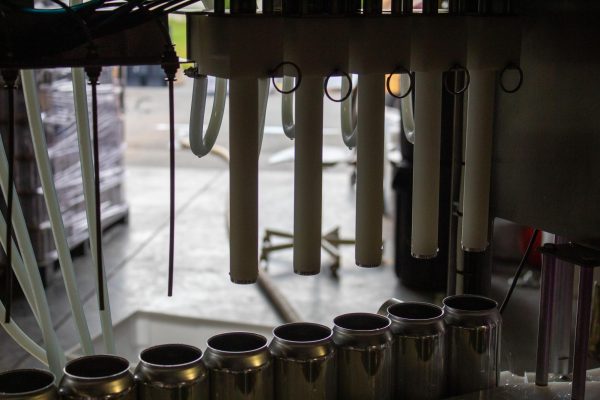 Joseph Meehan said his brother and co-owner Daniel Meehan graduated from App State with a degree in appropriate technology, which is now called sustainable technology.
"My education at App State helped me build the infrastructure we have in Deep Gap. We have a packaging capacity of 12,000+ cans per day," Daniel Meehan said. 
Joseph Meehan started this business in May of 2022, to bring the joy of clean water to his consumers and inform them on how single-use plastics are bad for the environment. 
"We are currently working with distributors and folks within Appalachian State to win contracts. It is hard to go up against the big guys, like Pepsi and Coca-Cola, but because we manufacture our own product in-house we are able to compete with lower price points and offer local sustainable products," Daniel Meehan said.
Simple Wtr has a strong goal to be a cornerstone brand at App State in order to help build their company's future, Daniel Meehan said.