Malachi Jones is carrying on an old family tradition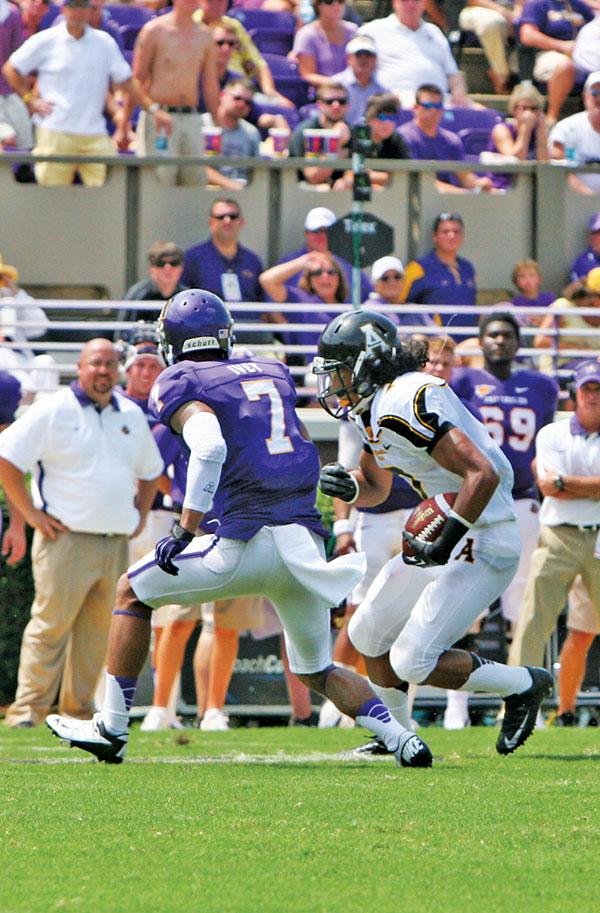 For freshman wide receiver Malachi Jones, playing football is a long-established family tradition.
His father, the late Andre Jones, was a former linebacker at Notre Dame and played professionally for the Pittsburgh Steelers and the CFL for Winnipeg Blue Bombers. His brother, T.J., is a junior wide receiver at Notre Dame. His uncle, Phillip Daniels, was a 14-year NFL veteran who played for the Washington Redskins, Chicago Bears and Seattle Seahawks and his godfather is former Notre Dame wide receiver and Heisman runner-up Raghib "Rocket" Ishmail.
"It is a little pressure," Jones said. "My dad playing at Notre Dame and my older brother playing there as well. My brother and my dad have been very successful at Notre Dame and I didn't want to be that one person you look back on and say 'well, he wasn't so successful', so there is pressure in a sense."
But Jones has already shown what he's capable of with nine receptions and 103 receiving yards.
Jones said his collegiate debut at the East Carolina game was a great experience. He said he "blessed for it to come sooner than most expected."
"A lot of things were going through my head," Jones said. "I wish my father was able to physically see it. But overall, it was a good game. I snagged five catches, so it was a good start for my college career."
Head Coach Jerry Moore said he is impressed with Jones, on and off the field.
"We have two words here that we put a lot of credence in, and those are trust and respect," Moore said. "And he is right at the top of the list of both of them."
Coach Moore said he also believes that the best is yet to come.
"I think he will get better and better every game," Moore said. "He is one of those guys who just improves all the time."
Story: ETHAN JOYCE, Intern News Reporter
Photo: AMY BIRNER, Staff Photographer