Meet the bands: Legends hosts 15th Annual Battle of the Bands
The 15th Annual Battle of the Bands will take place at Legends on Wednesday at 9 p.m., featuring performances from four new student bands as they compete for publicity and prize money.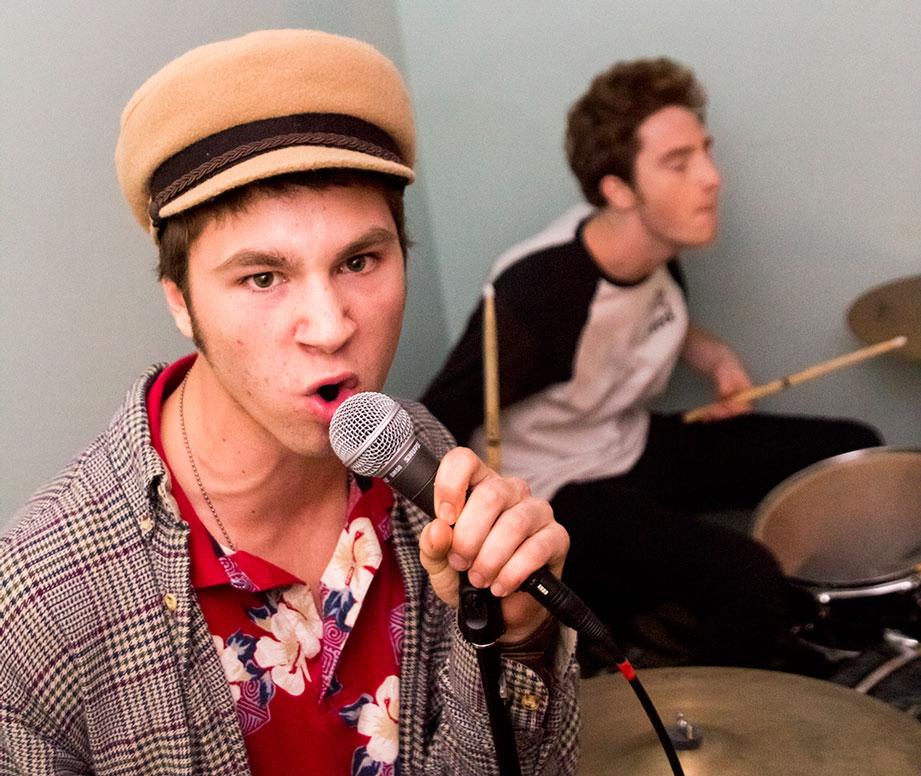 "This event is my favorite of all Club Shows events because it gives students the opportunity to showcase their talents to their peers and gives them free exposure, as well," said Nikolina Boskovic, Appalachian Popular Programming Society Club Shows chairwoman.
There have been several bands in the past, such as Corporate Fandango, that have won and have moved on to play larger venues across the state, Boskovic said.
Each band enters a demo CD with three songs. APPS then approves bands on the basis of style, skill and eligibility. At least one member of the band must be enrolled at Appalachian State University to be eligible to compete.
At the live competition, each band is given exactly 20 minutes to play. A panel of four judges is selected from music professors and members of the community involved in the local music industry.
The judge panel critiques each band based on factors such as stage presence, crowd interaction and originality. The scores from each judge are added up and the band with the highest score wins first place.
The first-place band wins $100 and is guaranteed their own headlining show at Legends the following semester. The second-place winner wins $75, third place wins $50 and fourth place wins $25.
Doors for the contest open at 9 p.m. Tickets are $3 and can be purchased at the info desk in Plemmons Student Union or at the door.
Chrome Scene Music
Southern boys and juniors building science major Christian Dolan, management major Glenn Christian, computer information systems major Corey Hamilton and freshman health care management major Brad Steed, take influences from music as broad as funk and hip-hop to make danceable tunes as Chrome Scene Music.
Christian and Steed have been playing music together all their lives, adding in Hamilton and Dolan after meeting them at Appalachian last year. The band has only been playing together officially for the past three months, during which time they have been writing furiously to fill a planned record.
"It's a good experience for people to hear our sound because it's really difficult to describe," Christian said. "We're bringing a fresh sound and a lot of energy. We want a crowd to get dancing because we will be dancing."
The Nude Party
Sophomores sustainable development major Austin Brose, advertising major Connor Mikita, film studies major Patton Magee, studio art major Alec Castillo and Cauldwell students Shaun Couture and Zachary Merrill have recently been performing, sometimes naked, as The Nude Party.
The band brings their own form of psychedelic blues straight from Appalachian State University, where the band got together last summer after a few casual jam sessions. As good friends, the group asserts that their occasional nudity on stage is more of an act of organic openness rather than a gimmick.
"We don't want to be a band on a pedestal, we want to be dancing along with the crowd." Couture said. "It helps people get out of their shells."
Although they don't plan on going full-frontal at the battle, the band thinks they will bring high energy and local color to the battle, Couture said.

Sensation of Falling
Sensation of Falling is a three-piece group of two Appalachian students, juniors psychology major Andrew Graves and economics major Dean Cates, and Chapel Hill student Sawyer Johnston. Graves said the band's style is greatly influenced by late 60's rock as well as more contemporary genres.
"It's kind of a melting pot of sounds," he said.
The band has been neglecting local shows recently while in the process of recording an album in Asheville. Cates said the group has been practicing more together lately to achieve a degree of looseness, movement and improvisation on stage.
"We're just happy to play, it's great exposure," Graves said.
Talking Box Co.
Talking Box Co. consists of junior management major Bryan Hatchell, sophomore history and social studies education major Spencer King and sophomore psychology student Brian Froeb, as well as Caldwell Community College student Austin Hansen.
"[We play] indie rock with a little bit of punk and a little bit of funk," King said. "Less so on the funk."
The funk comes in with Froeb's basslines inspired by the Red Hot Chili Peppers, while King brings in new wave influence.
"We're pretty eclectic," King said. "We're hard to define and that's a good thing."
Story by Lovey Cooper, Senior A&E Reporter
Photo: Paul Heckert, Photo Editor