Men's and women's rugby join together for the 15th annual Rucktoberfest tournament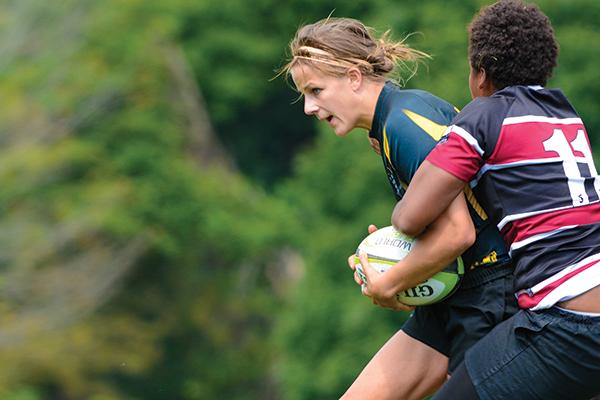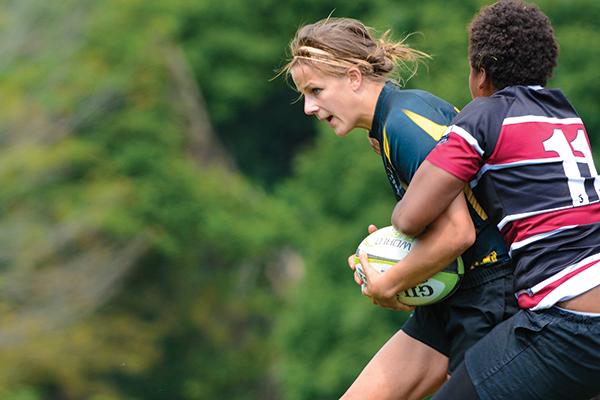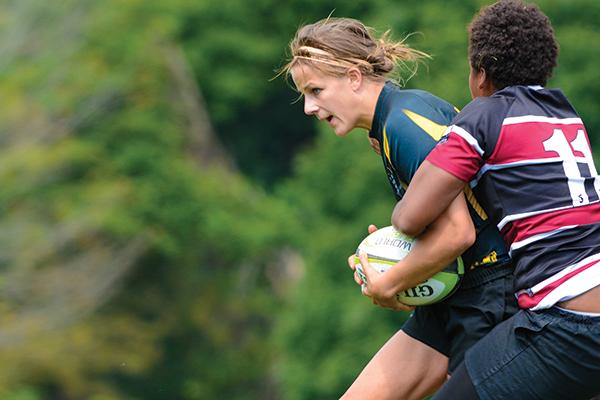 A successful weekend for an increasingly popular event, both Appalachian State rugby teams came away Rucktoberfest tournament champions this weekend.
The men won 12-7 and the women won 19-14, both over Eastern Carolina University.
"This year we have more women's teams that know about it and it's becoming a more popular competition to come to," junior prop Chloe Ramjohn said. "This is the biggest rugby tournament on the East Coast, so more and more teams are finding out about it. The farther our men's and women's teams travel throughout our division, the more teams find out about us."
Women's rugby president Kelly Castanho said that she was glad to see so many women's teams out there and had more teams apply than they could handle.
"We had to turn teams down because there wasn't enough slots," Castanho said. "We can't schedule too many teams, or we won't end up getting anywhere."
The team has gone through some changes, as they've lost several players to graduation.
"We lost a lot of experienced players, but all of our new girls are showing fantastic potential," Castanho said. "They're so energized to get out there."
Luckily, with Rucktoberfest happening early this year, teams have less of an experience advantage.
"With this year's Rucktoberfest being so early, every team here has had the same amount of time to prepare," Ramjohn said. "So, seeing our new women coming in and learning so quickly and dedicating their body to this sport already is just showing that we're advancing so fast."
Rucktoberfest usually happens in October, but due to the men's team's Matrix season – their main season – being moved from the spring up to the fall semester, they decided to move Rucktoberfest to right before Matrix play begins.
The women's Matrix season will stay in spring for at least another year.
Despite the change in time, the games were still heavily attended by fans, something Ramjohn felt was due to the teams' efforts in trying to get people interested in the sport.
"We advertise as much as possible," she said. "We have a Twitter account, we're working on an Instagram, Facebook account, and so we're trying to get it out as much as possible and having our girls tweet #rucktoberfest."
Castanho said that some women believe rugby is too aggressive, but she disagrees.
"I tell girls I use to be a cheerleader in high school, because I was, and now I play rugby," she said. "Once you kind of explain it to people, they start saying 'Well, it wouldn't hurt to try.'"
Ramjohn embraced the physicality of the sport.
"Do you want to see some people get laid out? It's a stress reliever," Ramjohn said. "We're pretty much saying, 'Hey, go knock the snot out of that person right there and then we're going to high-five you when you get back.'"
She said that even if people come out and don't enjoy playing, they usually stick around and hang out with the team.
"We try to make it like a family feel and we want people to hang out and be friends," she said. "Even if you don't want to play, we still want you to just chill."
Castanho, who was elected president this year, said that there was a lot of work behind the scenes that she wasn't expecting, but wouldn't trade it for anything.
"I love it," she said. "I wouldn't let anything keep me from playing rugby. Nothing."
Story: ANDREW CLAUSEN, Sports Editor
Photo: JUSTIN PERRY, Photo Editor