Men's basketball prepares for road trip, travels to Georgia Southern, Davidson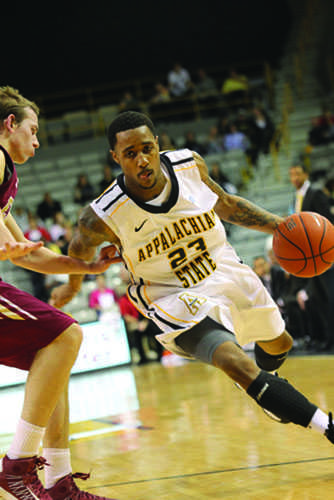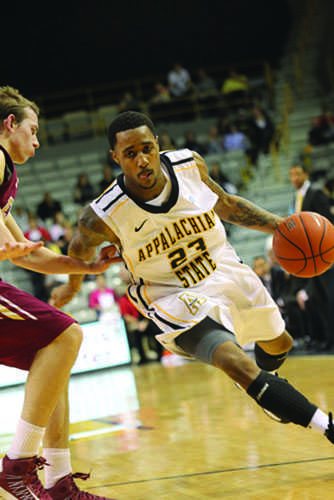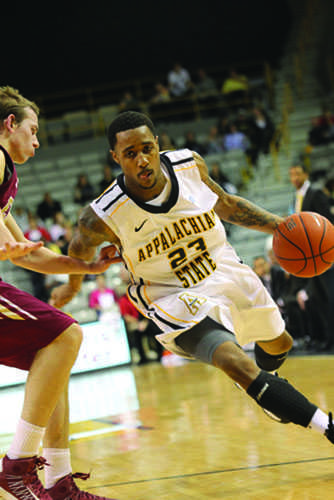 Appalachian State University's men's basketball team (9-12, 5-5 SoCon) will be traveling this week to play South Division's Georgia Southern (10-13, 4-6 SoCon) Thursday and Davidson (15-7, 10-1 SoCon) Saturday.
Georgia Southern is looking for revenge after taking a 64-62 overtime loss to the Mountaineers Jan. 26. After battling back from 13 down at halftime, Georgia Southern was able to tie the game to force overtime. In overtime, freshman point guard Chris Burgess hit a game-winning three pointer that stunned the Eagles.
In that game, both Mike Neal and Jay Canty were sidelined with injuries. Nathan Healy and Michael Obacha both recorded a double-double in the game with 17 points and 13 rebounds and 11 points and 10 rebounds, respectfully.
"It's going to be good to have Mike [Neal] and Jay Canty back for this game," head coach Jason Capel said in a telephone press conference. "We're going to have them for as many minutes as they can play in this contest which is an added luxury."
C.J. Reed had a team-high 16 points and nine rebounds for the Eagles. Appalachian shot 43.1 percent from the floor while holding Georgia Southern to 36.9 percent.
Capel said that the team is ready for Georgia Southern but is just taking it one game at a time.
"We were able to win that game at home, so it's some confidence there," Capel said. "Statesboro is a tough place to play. They're a good team playing at home but we need to have the mindset of one game at a time."
Georgia Southern has had an inconsistent year. They have beaten SoCon leaders College of Charleston and Davidson, but have dropped contests against three of the bottom four teams in the league, according to goasu.com.
Unlike with Georgia Southern, Appalachian will be the one seeking revenge against Davidson College after the Wildcats handed them a 23-point blowout (79-56) Jan. 26.
Davidson shot 51.9 percent from the field in the last meeting while holding Appalachian to its worst shooting (30.2 percent) since March 8, 2010 against Wofford (28.8 percent) in the SoCon Championships, according to goasu.com.
Tevin Baskin tied his career-high in points with 18. Nathan Healy matched career highs with four blocks and four steals.
With the help of four players in double figures, the Wildcats were able to jump out and gain a lead of as many as 30 points.
Appalachian is three games back from the lead in the Northern Division of the SoCon, trailing both Elon and Samford. The Mountaineers need to make a good run to put themselves in a position to earn a bye in the SoCon Championships.
"Every game right now is critical, either at home or the road," Capel said. "As we get down to the teeth of the season, trying to position yourself is even more of importance. We are getting focused to be ready to compete for a full 40 minutes. We do that, the positioning and seedlings will take care of themselves."
After the road swing, Appalachian will return back to the Holmes Center to play Furman Monday, at 8 p.m.
Story: JAMES ASHLEY, Sports Reporter
Photo: PAUL HECKERT, Photo Editor