Men's tennis yields mixed results over weekend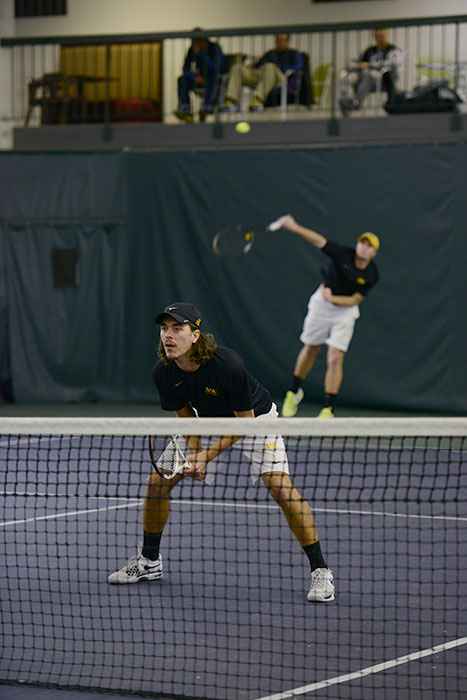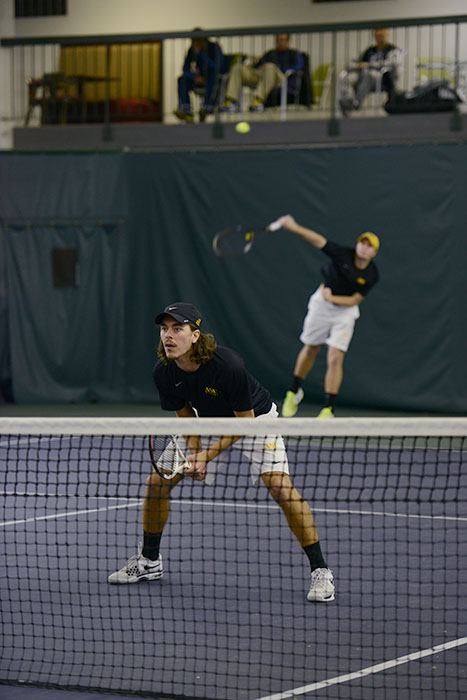 Appalachian State University men's tennis team endured two tough matches this weekend, but managed to finally earn their first win of the season.
The Mountaineers (1-4) opened up the weekend with a 6-1 loss to East Tennessee State University (3-2) Saturday afternoon at the Deer Valley Racquet Club.
It was the fourth straight loss to start the season as ASU has struggled with a difficult opening schedule, facing three nationally ranked opponents in the first four matches.
Zach Bost and Sebastian King defeated Jesus Bandres and Rogerio Ribeiro in doubles at the No. 1 position, but Appalachian was unable to secure a win at No. 2 and No. 3, losing 8-2 and 8-4.
Freshman Jan-Willem Kleynhans tallied his first career victory as a Mountaineer, with a win over Ricardo Pabon 6-2, 7-6 at No. 6 singles, according to goasu.com.
Unfortunately, No. 73 ETSU already clinched the match, due to no other Mountaineer coming away with a victory.
"We're not used to starting out a season 0-4," head coach Bob Lake said. "We can't just rely on our seniors to pull us through. We need everybody on the team to step up."
The Mountaineers responded with a dramatic 4-3 win over Tennessee Tech (0-7) Sunday, earning their first mark in the win column this season.
The match started out slow for the Mountaineers, losing in the singles No. 1 and No. 2 positions. The first win in singles came when Steve Karendal defeated Artem Tarasov, 6-1, 6-0 in No. 3 spot.
Kleynhans earned his second singles win in a row over the weekend when he beat Vasily Eremeev, 6-3, 6-2 in No. 4 singles, bringing ASU back within one point of Tennessee Tech.
With momentum going into the final two games, junior Matt Saltsgaver won 6-2, 6-2 at No. 5, while senior Andrew McKinnon won 6-3, 6-2 at No. 6, clinching the Mountaineer victory.
After the match, Lake said that everyone is happy to finally get a win this season.
"We know what we're capable of as a team, we just have to go out and execute," Lake said.
Appalachian will look for their second win Saturday, at 3 p.m. when they travel on the road to play UNC-Asheville.
Story: MATTHEW SMITH, Intern Sports Reporter
Photo: COURTNEY ROSKOS, Staff Photographer