The men's basketball team will open up its tournament schedule on Friday in Asheville.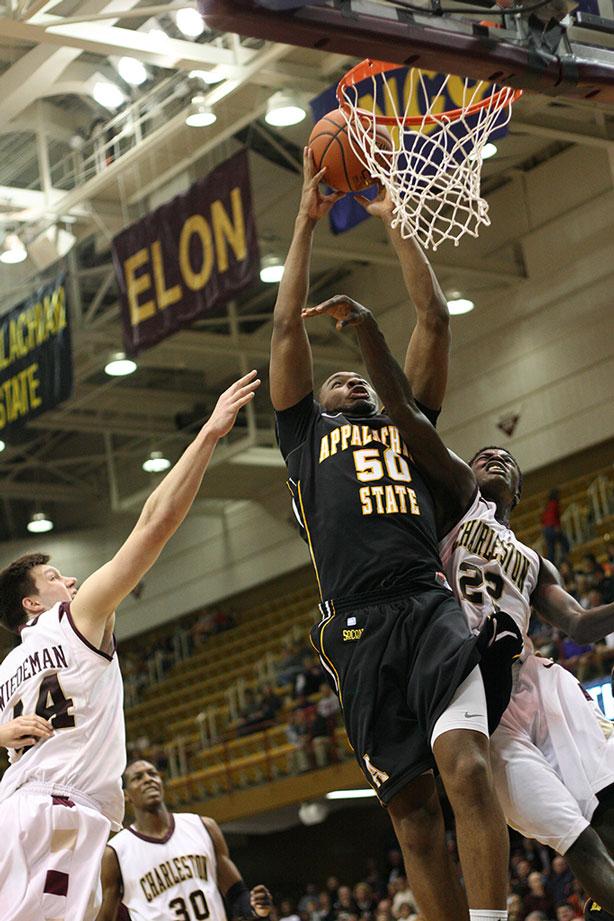 In their final regular season in the Southern Conference, the Mountaineers ended with a 9-20 overall record and a 5-11 conference record, earning the No. 9 seed in the tournament.
Despite the low win total, head coach Jason Capel said the tournament gives the Mountaineers a clean slate.
"We are excited about the opportunity," Capel said. "Obviously, it's going to be a tough challenge, but we are going to work hard and prepare ourselves to do just that, one game at a time."
Appalachian State is set to face No. 8 seed Samford (12-19, 6-10) in the tournament opener at 11 a.m. Friday. During the regular season, the Mountaineers defeated Samford twice.
"We beat them at home and we beat them away, but we need to come out and kill their confidence real early," sophomore guard Chris Burgess said. "If we come out aggressive and execute offense and defense, then we're going to be fine."
This is the first time that the Mountaineers will face Samford in the SoCon tournament. App State is 42-40 all-time in the tournament.
The winner of Friday's game will continue on to face regular-season conference champion Davidson on Saturday at noon.
The Mountaineers are 10-3 all-time in the first round of the SoCon tournament. The team's most recent first-round win came over the College of Charleston two years ago.
"It's going to be more of a defensive, low-scoring game," sophomore forward Michael Obacha said. "I think the team that's going to win must be a very disciplined team."
Capel said this is the biggest part of the season.
"The biggest part of the season is now," Capel said. "We have to prepare ourselves and go in with the right mindset. We're not thinking about anything beyond Friday. It's all about preparing for Samford."
Story: Kaitlyn Thruston, Senior Sports Reporter,
              Ben Cogsdale, Intern Sports Reporter
Photo: File photo, The Appalachian