App State men's tennis handled Lees-McRae with a 7-0 victory Sunday at Deer Valley Racquet club during the Mountaineers' home opener.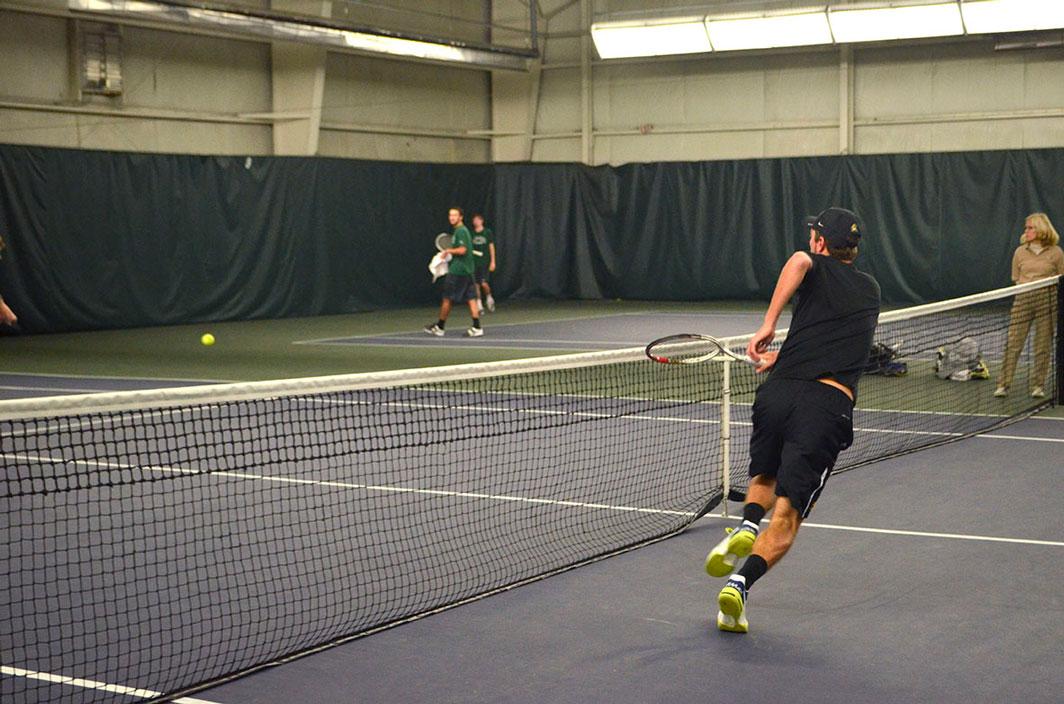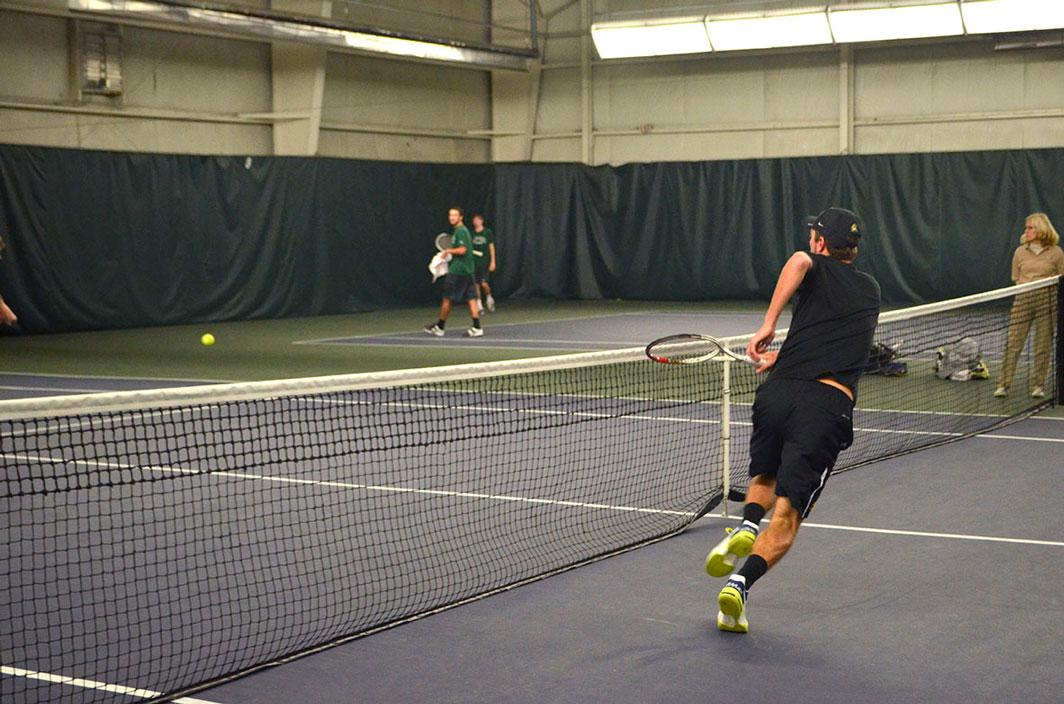 App State faced the Bobcats in two doubles and five singles matches, and dominated in six of the seven matches with the closest match coming in the fifth singles match. Junior Steve Lake shutout Bobcats freshman Garrett Lakey winning both sets by a score of just 6-4.
"We're definitely a lot stronger this season, up top especially," sophomore Zach Bost said. "We're very confident with this season, and we're playing better."
The win against Lees-McRae came after the Mountaineers fell to UNC Wilmington in their season opener, 2-5.
"It was a perfect team to face after Wilmington, to get some practice and some confidence," head coach Bob Lake said. "It was nice practice for us as well because Lees-McRae is close in proximity, and it's good to get to play each other early in the season."
The Mountaineers won both of its doubles matches starting with the pair of Sebastian King and Bost, who won their match 8-4.
Robert Jenkins and Daniel Hoang won their doubles match as well by a final mark of 8-2.
App State's next match is against UNC Asheville, who beat the Mountaineers 1-6 last year. The teams face off Feb. 16 at 1 p.m. at Deer Valley Racquet Club.
Story: Jess Lyons, Sports reporter
Photo: Bowen W. Jones, Staff photographer