Mountaineers earn WNIT berth, play Charlotte in first round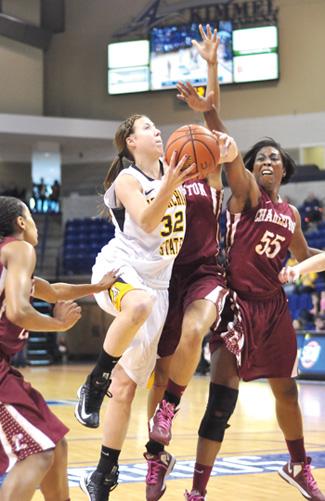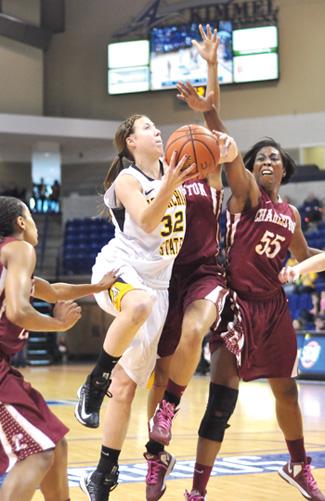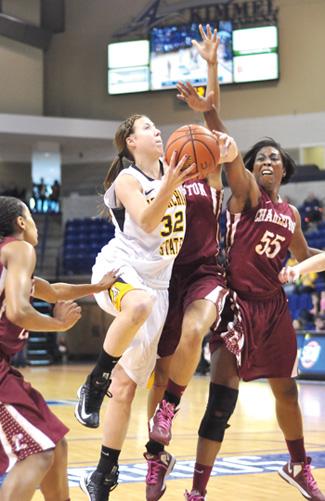 The Appalachian State women's basketball team earned its third consecutive berth into the postseason Women's National Invitation Tournament, along with 63 other teams.
The Mountaineers' first round matchup is Thursday, against UNC-Charlotte in an in-state battle. Tipoff is scheduled for 7 p.m. at Dale F. Halton Arena in Charlotte.
Neither team made it to the championship game in their respective conferences. Charlotte (24-5) lost to Temple University 48-47 in the quarterfinals of the Atlantic-10 tournament while App State (20-10) lost in the semifinals of the Southern Conference tournament to Chattanooga, the eventual SoCon winner, 72-67.
Head coach Darcie Vincent said they proved to themselves they could compete with the best in this year's SoCon tournament.
"I think the biggest thing we realized was that when we want to play, we're good enough to do it," Vincent said. "We just had moments this season where we didn't come with the whole mentality that we're going to win at all costs."
Vincent said having a strong mental toughness and being "nasty" is their game, but it hasn't always been there this season.
"We got away from a lot of that this season and just trying to rely on their skills, and that's not how this team was put together, that's not how we recruited," Vincent said. "We put a team together that is tough and nasty and gets every loose ball and rebound, and at times this season we didn't play like that."
Senior Anna Freeman, who leads the team this year in scoring and rebounding at 16.4 and 8.8 respectively per game, said she knows they need to get tougher.
"I think we have definitely taken some steps forward and [at practice] this week, you would have seen some anger, some issues going on," Freeman said. "Nobody likes to lose. I think it's finally starting to come out and people are realizing that [losing's] not an option anymore."
Freeman said the loss to rival Chattanooga proved to the team that they needed to compete at a high level from every position on the court.
"The outcome of the Chattanooga game wasn't what we wanted, obviously, but I think we saw something in ourselves, some fight, when a week earlier [at home] we kind of rolled over and they basically kick our butts," Freeman said. "We came out with the fight, and if a couple different things had gone in our direction, we'd be sitting in the NCAA right now."
The 49ers placed second in the A-10 and won a school-record 13 games straight to lead to their 11th straight postseason appearance and their fourth straight WNIT berth.
They are led by A-10 Player of the Year Jennifer Hailey, who averaged 15 points, 11.7 rebounds and 2.6 blocks per game.
Charlotte leads the all-time series 15-4 against App State. Their current five-game win streak includes the last time they faced off on Nov. 20, 2009 at the Holmes Center where the Mountaineers lost 57-74.
Vincent knows the talent on the other side, but knows how they can win.
"Player by player, Charlotte is more talented than we are – they're a more skilled team," Vincent said. "The only way we have hope of winning this ball game is if we go in and play a little nastier and play a little bit more aggressive. If we get every deflection and every loose ball, then we're going to be the ones pulling them in."
Add in the fact that win or lose, this is seniors Anna Freeman, Courtney Freeman, Kelsey Sharkey and Raven Gary's last run as Mountaineers, the motivation is definitely there.
"We came into the SoCon tournament like we were going to win it all, and that's the same way we're going into the WNIT," Anna Freeman said. "We made it to the Sweet Sixteen [of the WNIT] last year and have no less expectations; we have more. We knew there was a postseason after the SoCon tournament, but this is it. Even if you win it, you're done. It's a little bit more of 'this is our last Cinderella fight.' We're going in to win it."
Story: ANDREW CLAUSEN, Sports Editor
Photo: JUSTIN PERRY, Staff Photographer