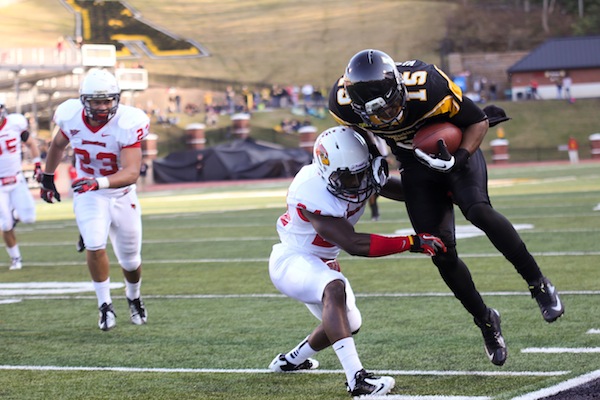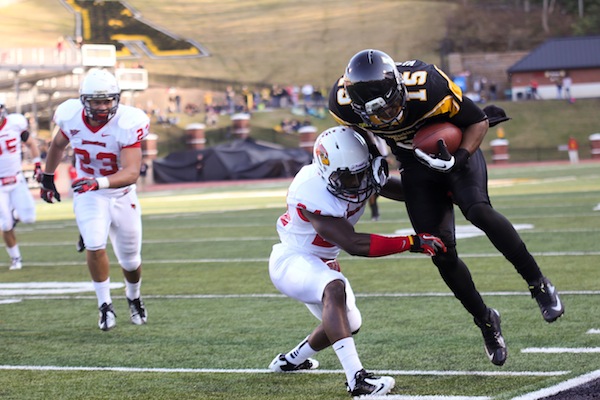 It took over four quarters of football, but ASU's season came to an abrupt end on just one play.
After the Mountaineers scored a touchdown on their first possession of overtime, punter Sam Martin's game-tying extra point attempt was blocked by Illinois State, which guaranteed a 38-37 victory for the Redbirds.
"We had a good season," said head coach Jerry Moore. "We accomplished a lot, this is just a tough way to end it. Sometimes the things that you think are the simplest come up pretty tough."
The loss knocks the Mountaineers out of the FCS Championship in the second round for the third straight year and gives them a final record of 8-4.
"I never thought that my last game would come down to an extra point, and it's tough," said senior linebacker Jeremy Kimbrough. "It's just a bitter end to a season after all that we've been through going in game after game, and day after day in practice. It is tough to see it end like that and you just feel helpless, there is nothing you can do about it now."
The offense struggled to put up points early in the game, but fought back from an 11-point fourth quarter deficit to force the overtime.
Quarterback Jamal Jackson managed to throw for 373 yards while playing through a nagging knee injury.
Jackson could barely walk by the end of the fourth quarter and was being held up by teammates before the game went to overtime.
But it was worth it for Jackson to continue playing through the pain.
"I would rather play with it and continue to compete," Jackson said. "I can get another knee, but I'll never get to play with these seniors out on that field again, so I didn't care how bad it was hurting. I was not going to come off that field. I can't use the injury as an excuse."
Freshman receiver Sean Price hauled in 167 of those yards to cap off a record-breaking season in a bittersweet fashion. Price finished the year with 81 receptions and 1,196 yards, both of which are NCAA single season freshman records.
"I'm proud of this football team," Moore said. "They've done a lot of really special things and they don't realize sometimes all of the things they've done. I think that if we would have won, we could've made a real run at this thing."
The season comes to a heartbreaking end for all the seniors, but many players have another chance to continue playing next year.
"I'm just going to instill in them that it starts tomorrow," Jackson said. "Whatever we have to do, on and off the field, to no repeat what happened this year."
Story: JORDAN DAVIS, Sports Reporter
Photo: PAUL HECKERT, Senior Photographer