Mountaineers snap losing skid behind balanced effort
App State baseball (8-21, 2-10 Sun Belt) ended a six-game losing streak Tuesday evening with an 8-3 home win against High Point University (14-13, 4-2 Big South).
With four of the next five games taking place in Boone, there is hope that the team can take the win and put together a streak.
"It was good to see us come out and play well and get a win, especially the way we were this weekend losing games late after having leads," head coach Billy Jones said. "We come out, we go to work, we enjoy what we do, we try to work on fundamental things every day, and we just really concentrate on playing the game of baseball."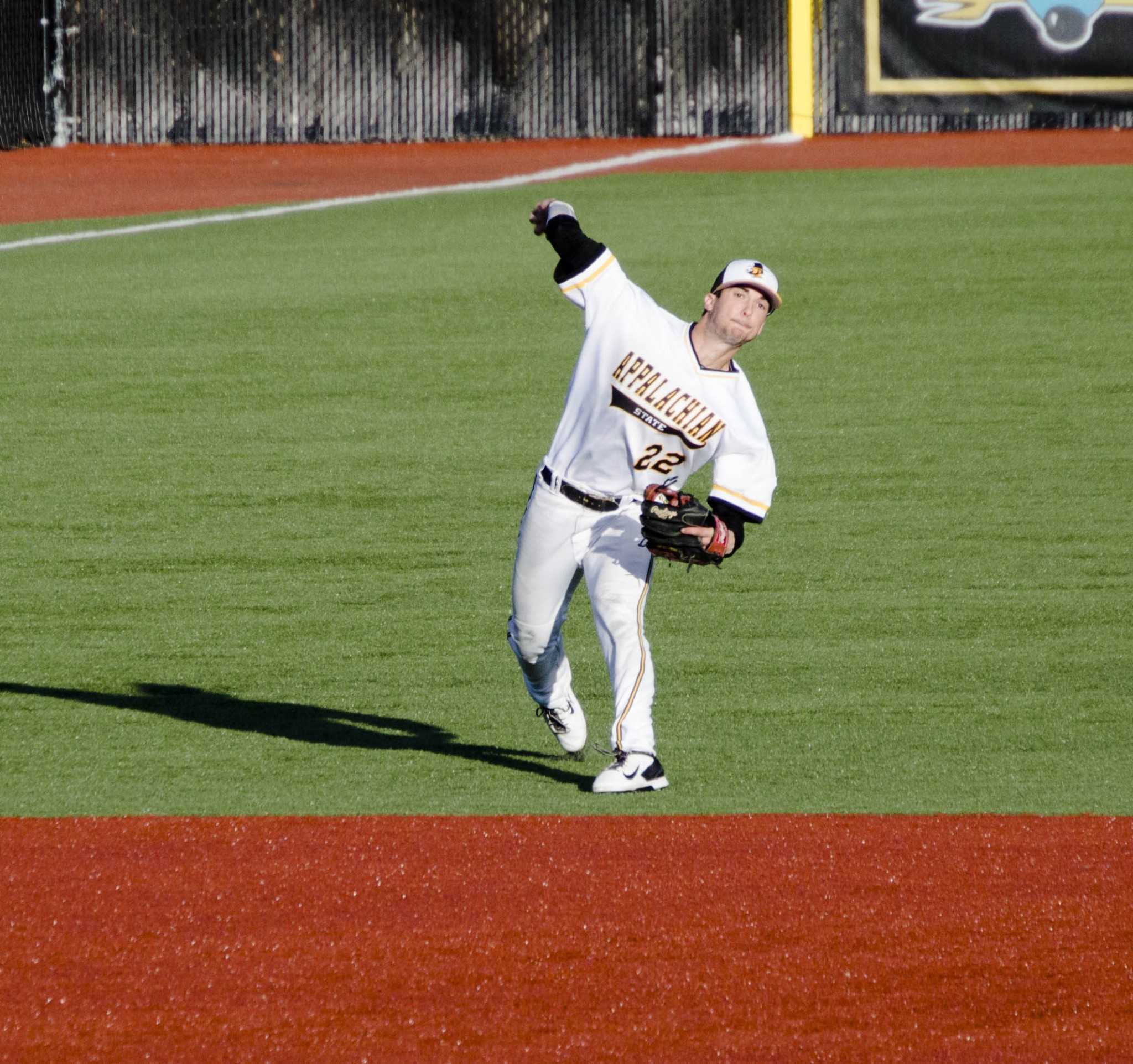 The Mountaineers played a consistent game, scoring runs in six different innings. Offense was a team effort, as six players in the lineup had at least one hit.
Freshman right hander Reed Howell started on the mound for App State, giving up one unearned run while scattering four hits and striking out seven over 4.2 innings.
Sophomore left hander Dallas DeVrieze picked up the win after entering the game in the fifth inning and holding the Panthers scoreless over 2.1 innings. It was DeVrieze's second win of the season.
"Going in having a lead always makes you feel a little more comfortable," DeVrieze said. "Our bats were good, so I think our team was moving in the right direction, so it was easy to be confident and I knew defense had my back."
Senior third baseman Noah Holmes started App State's offensive charge in the bottom of the second inning with a solo home run, his third of the season.
Junior infielder Grayson Atwood joined the club and hit a solo shot of his own to lead off the bottom of the sixth, also his third home run of the season.
As it was a blustery mountain evening at Smith Stadium, Holmes said he and the team got a bit of help from the wind.
"I would definitely say it was a big part," Holmes said. "Whenever it's windy here the ball carries and travels. If you elevate one, it's got a chance to go, so that definitely played a big factor."
The Mountaineers scored twice in both the fifth and seventh innings, breaking the game open. The seventh inning began with back-to-back doubles from junior infielders Brandon Burris and Dillon Dobson.
"They have a good staff, but our guys saw it and we did put some good swings on some balls," Holmes said. "Luckily it played out good for us."
The Mountaineers travel to North Carolina A&T today, but will return home for a three-game weekend series against Troy starting Friday at 6 p.m.
"They've got to roll with it," Jones said. "They've had a tremendous amount of adversity to deal with, lots of injuries, and they've lost a lot of close games, so they've got to continue to play and continue to fight because that's all you can do."
Story: Nicole Caporaso, Senior News Reporter
Photo: