Musicians and craftsmen of the high country tell stories, share music at banjo event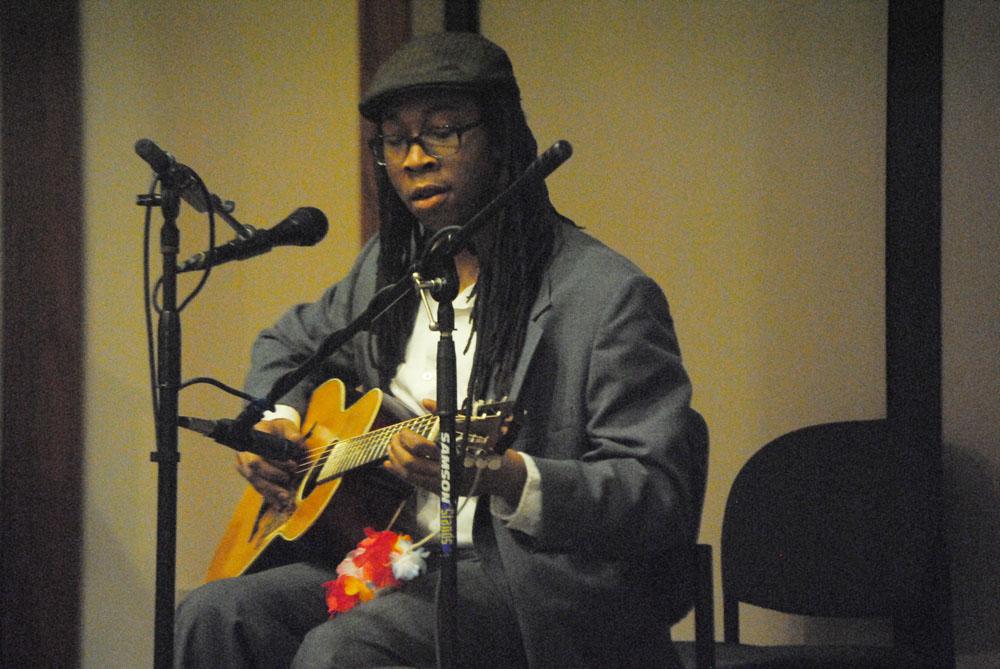 A group of Appalachian musicians played instruments and told stories about their lives and crafts at the annual Cece Conway's Black Banjo Roots Concert held Tuesday in the Great Hall of the Living Learning Center.
A professor of Appalachian literature in the English department, Conway's primary goal was to educate those who don't know much about Appalachian music history in a fun and entertaining way.
"Most people are unaware that the banjo originally came to this country from Africa," Conway said.
Conway was able to hold the event through a two-year grant she received from the National Endowment for the Arts.
Rick Ward, Herb Key, Wayne Henderson – with his daughter Jane – and Hubby Jenkins of the Grammy award-winning Carolina Chocolate Drops performed at the event.
Ward began the panel by talking about his family and playing a few songs on his banjo.
"My father and grandfather made banjos, dulcimers and guitars," Rick Ward said. "They taught me the art."
Rick Ward's grandfather was Tab Ward, a semi-famous bluegrass musician, whose collections are currently housed in the Appalachian State and East Tennessee University libraries, as well as the Smithsonian. On his mother's side, Rick Ward is related to the legendary ballad singer and jack-tale storyteller Lee Monroe Presnell.
Wayne Henderson also grew up around instrument makers. Since he began more than 30 years ago, Wayne Henderson has made more than 580 guitars, nearly 200 mandolins, several dulcimers and four fiddles.
"You get that good wood and that whittler's knife, and you cut out everything that don't look like a guitar," Henderson told the audience.
Wayne Henderson taught his daughter Jane Henderson, a former law student, how to make guitars, which she now does full time.
To combine her passion for woodworking with her love of the environment, Jane Henderson has turned her focus to making instruments out of locally procured woods. Most recently, she made a ukulele for a friend out of sassafras.
Story: EMMA SPECKMAN, A&E Reporter
Photo: NICOLE DEBARTOLO, Intern Photographer