Health Services at Appalachian State University continues to encourage students to get the flu shot as influenza-associated deaths in North Carolina increase.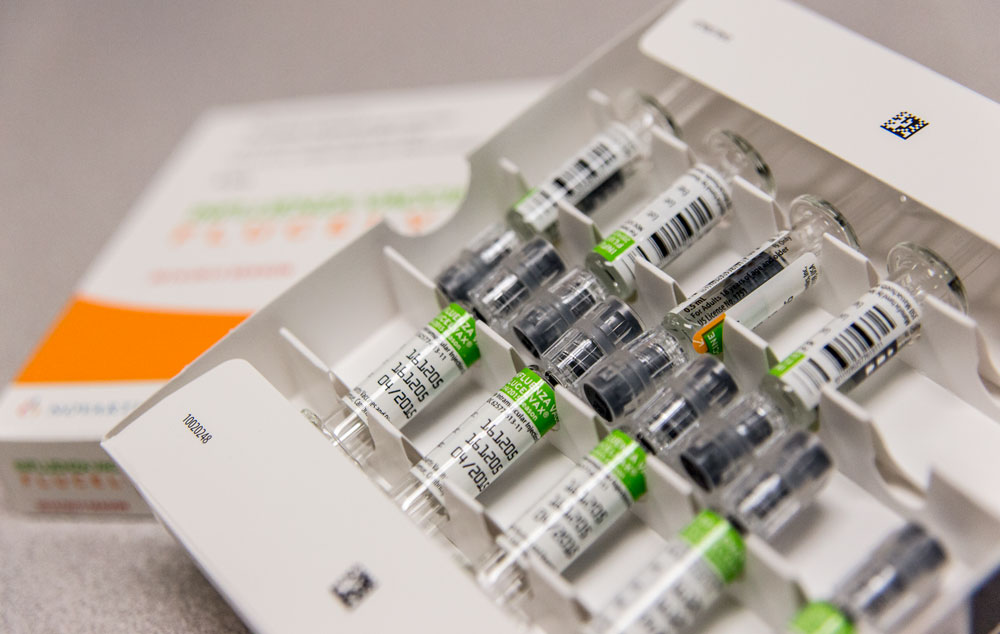 Appalachian has a total of 18,026 enrolled students as of fall 2014. Yet, Health Services only gives about 1,000 to 1,200 flu vaccinations per year, said Joyce Young, nursing supervisor at Health Services.
"I feel like [college students] feel as if they just don't need it, because they've never had the flu or the flu shot," Young said. "If we had the demand, if we had students coming in here we would give 3,000 or 5,000 vaccines."
From Oct. 4, 2014 to Jan. 10, 2015 there were 90 influenza-associated deaths in North Carolina, according to the state's Department of Health and Human Services.
Influenza-associated deaths may occur due to the influenza itself, late treatment, a weak immune system or from complications that may develop after getting the flu, Young said.
"Let's say I have asthma and my body is more susceptible to having some lung issues or let's say I'm really young or really old and my body has problems fighting off that pneumonia – one of the biggest problems with the complication of the flu," Young said.
Each year the Center for Disease Control conducts studies to determine the shot's effectiveness. Recent studies show the vaccine can reduce the risk of flu illnesses by about 50-60 percent in the overall population.
The effectiveness of the flu shot varies from year to year depending on the type of flu virus circulating the air and the health of an individual, according to the CDC.
There are three types of the flu virus: A, B and C. Human influenza A and B cause seasonal epidemics every year and influenza type C infections only cause mild respiratory illnesses, according to the CDC.
Influenza A viruses are unique in that they are divided into subtypes based on two proteins on the surface of the virus, such as H1N1, and can also be further broken down into different strains, according to the CDC.
Influenza B viruses are not divided into subtypes, but can be broken down into lineages and strains,.
It is not uncommon for the influenza A and B virus subtypes to change or evolve due to genetic mutations.
So far of the 2014-15 flu season, the most common influenza virus is A, subtype H3N2, which is most associated with more severe illnesses and mortality rates compared to to the H1N1 subtype of the the B virus, according to the CDC.
In addition, there has been a drift in H3N2, which is causing the flu shot to be less effective compared to other years, according to the CDC. "As someone who has had the flu, you only get the flu once and after that you will get the flu shot because you are miserable," said Kevin Long, Health Services' lead travel nurse. "I would much rather get the flu shot."
Health Services is still providing students with flu shots for $11, especially as the peak of flu season will continue through February.
Young and Long recommend students should stay home to avoid infecting others, wash hands regularly, avoid facial contact, eat healthy, sleep for at least eight hours and exercise.
Story: Chamian Cruz, Intern News Reporter