The Appalachian Nerd Network held their fifth annual cake buffet Monday in the Blue Ridge Ballroom of the Plemmons Student Union.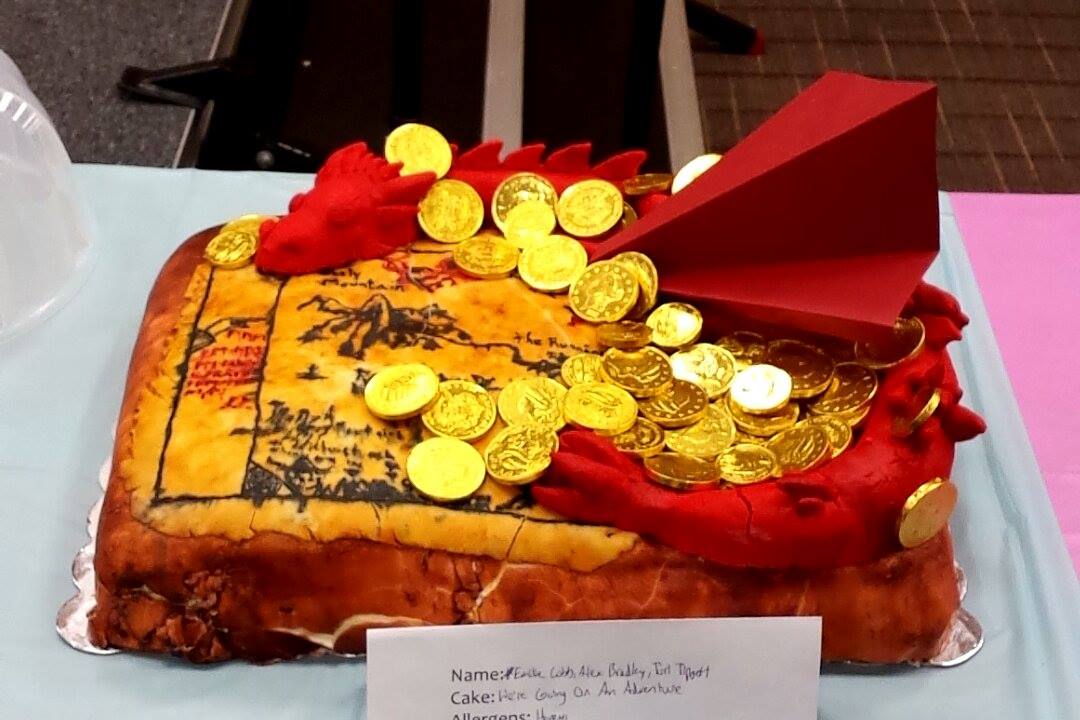 More than 25 cakes were entered in the competition and served more than 200 student visitors. The cakes were judged on the categories of biggest, tastiest, nerdiest and best use of secret ingredient, which was cereal.
"This is our first big event of the year," said Bo Lewis, the Nerd Network president and senior exercise science major. "We always register for it in spring semester one year in advance. We give aprons out that we make ourselves as prizes, and this year they were decorated with runes for our 'Lord of the Rings' theme."
Winners of the cake buffet categories were Destiny Jenkins in the "biggest" category for her "Share a Piece" cake; Amy Stenzel in the "nerdiest" category for her "Nerdbot" cake; Emilie Cobb, Alex Bradley and Tori Tippett for the "theme" cake; and  Ashlynn Doyle in the "best use of secret ingredient" category for her "Clusterf**k of Fandoms" cake.
Stenzel, a junior women's studies major and the winner for the "nerdiest" category, spent the entire weekend creating her "Nerdbot" cake.
"My idea was to create a girl robot that wanted to cosplay but didn't really know what to go as," Stenzel said. "Instead she just wore everything. My robot wore a lot of symbols from Dr. Who and Harry Potter, in addition to some Dungeons and Dragons dice, a Pokeball and Legos."
Stenzel created the overall shape of the cake using Rice Krispie treats, as well as donut legs and gray food spray paint for the coloring.
Many former contestants return to the cake buffet annually, Lewis said. Students often use knowledge from their past experiences to make their entry stronger the second time around.
Caitlin Blackmon, a senior graphic arts and imaging major, returned to the cake buffet for this year for the third time. Blackmon won the nerdiest category in 2012.
"My cake the year I won was Hobbit-Lego themed, and we had a Lego Frodo and a Lego Gandalf," Blackmon said. "Right around that time that year the movie was about to be released, so it definitely contributed to the win."
Blackmon said she returns every year to relax with other people who share her interests, take advantage of a unique creative outlet and to enjoy free cake.
Lewis said Nerd Network meets weekly and hosts events every month. The club also partners with the Mana Spot on Howard Street to provide students with similar interests a chance to participate in large events. This year, the club is working with the Belk Library staff to host a Humans vs. Zombies event on the first three floors of the building.
Story: Kelsey Hamm, Intern A&E Reporter